Following the completion of the award winning Lake Merritt Park Master Plan, WRT led the first phase of implementation projects for the City, including the renovation of the historic Municipal Boathouse and grounds, reconfiguration of lakeside circulation routes, and improvement of park wide landscaping. Designed by John Galen Howard in 1909, the pump house building combined life-saving function with the graceful presence of a lakefront building.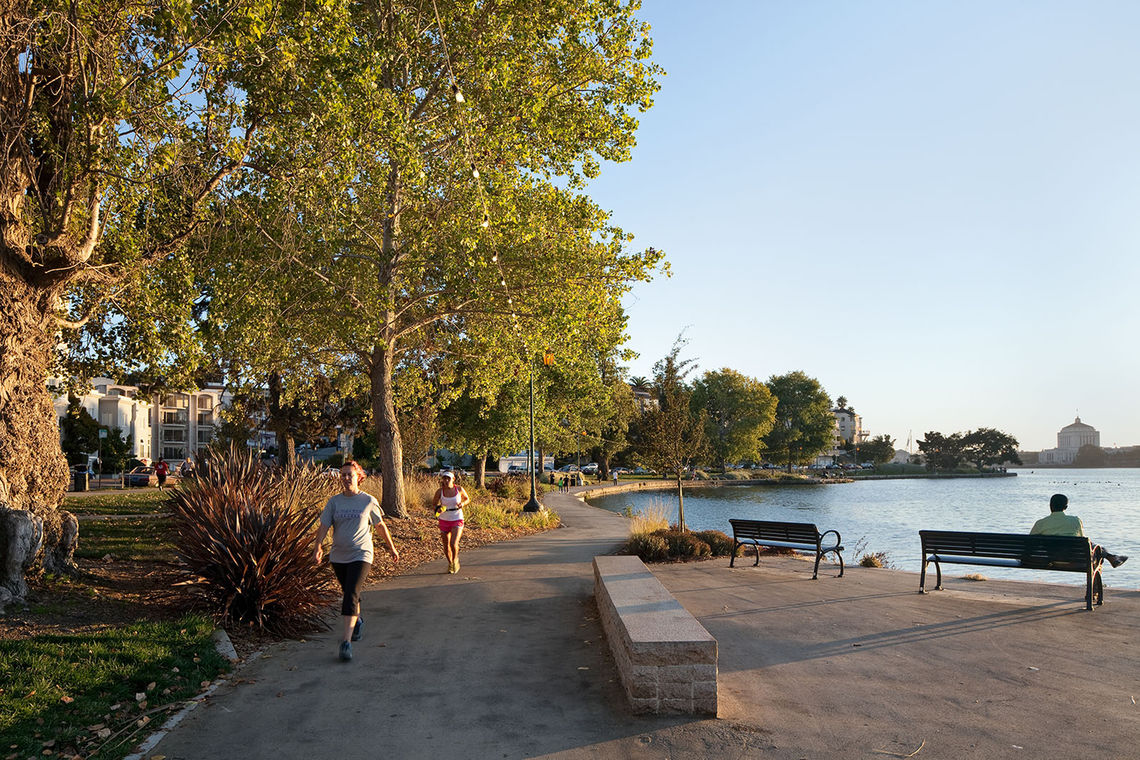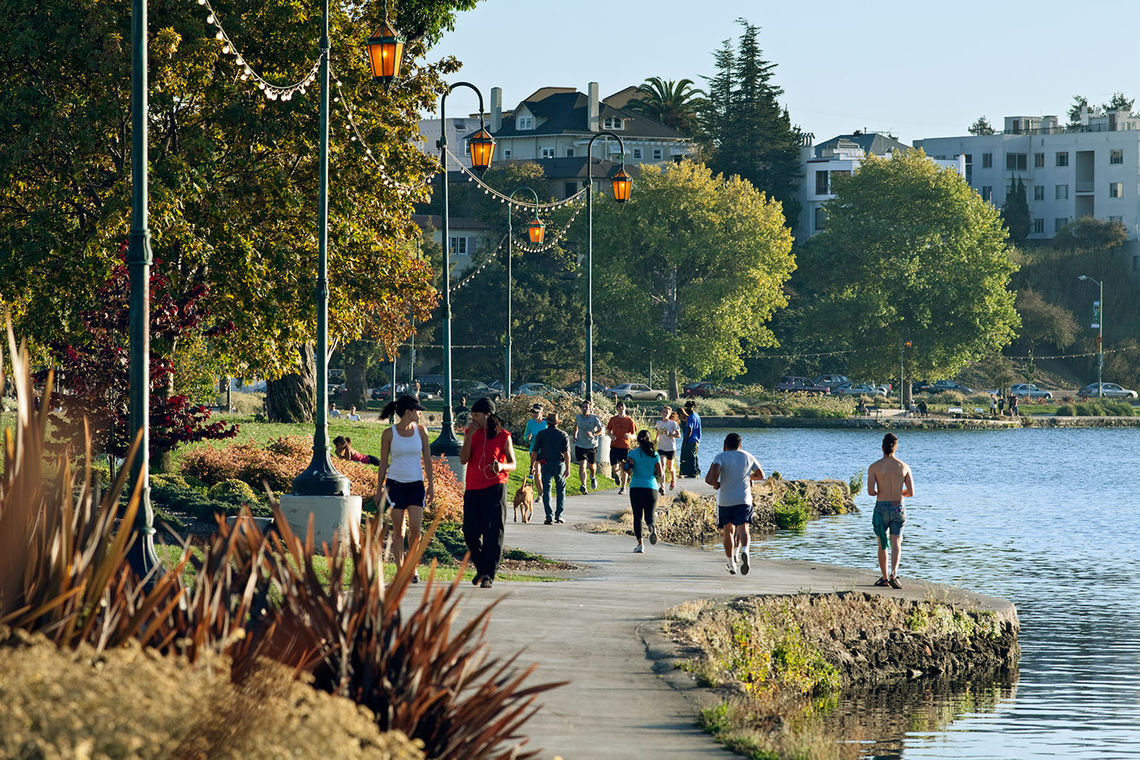 A grand viewing terrace and shoreline path were incorporated into the structure. It is not surprising that future additions expanded the public function and fostered the growth of boating clubs and social functions. Over time, the building and park fell into disrepair. WRT's project, led by Murakami Nelson architects of Oakland, rehabilitates the building according to Secretary of the Interior standards, and reestablished it as a premier social and boating destinations in the region. It will continue its tradition as a public boathouse, with restaurant and banquet spaces incorporated.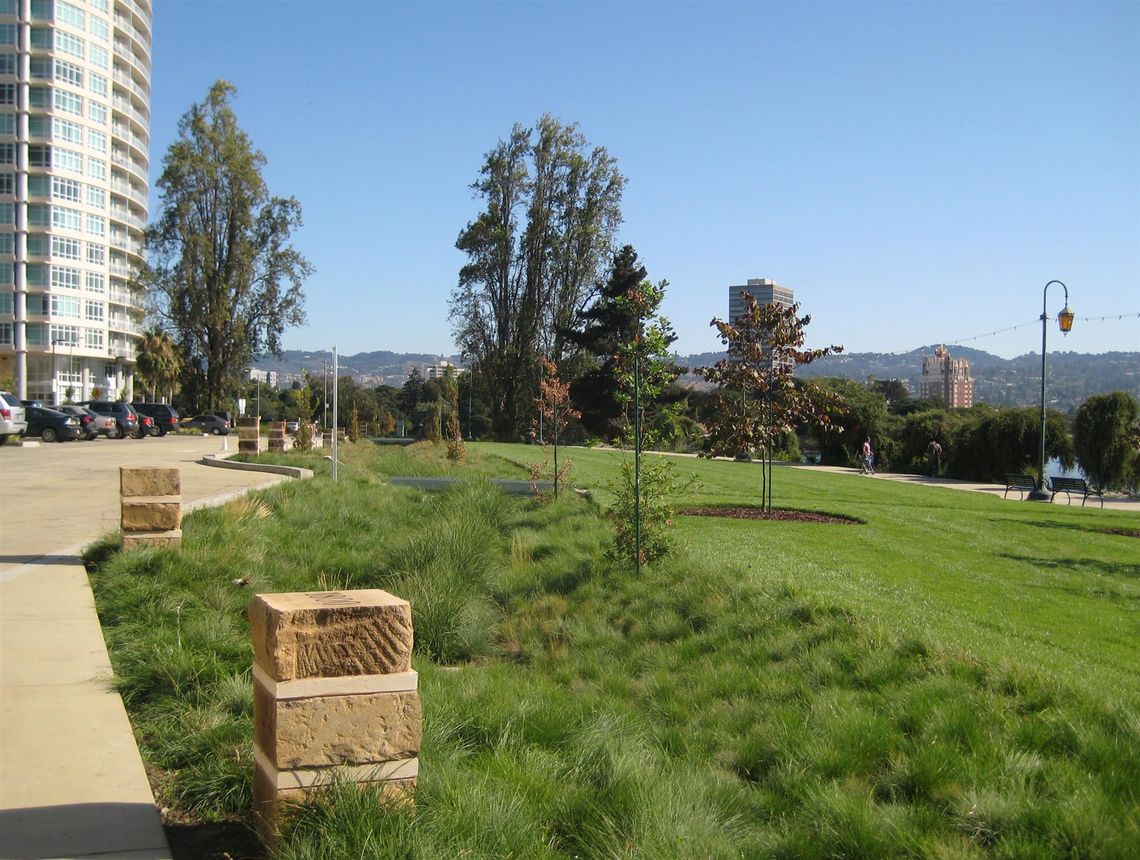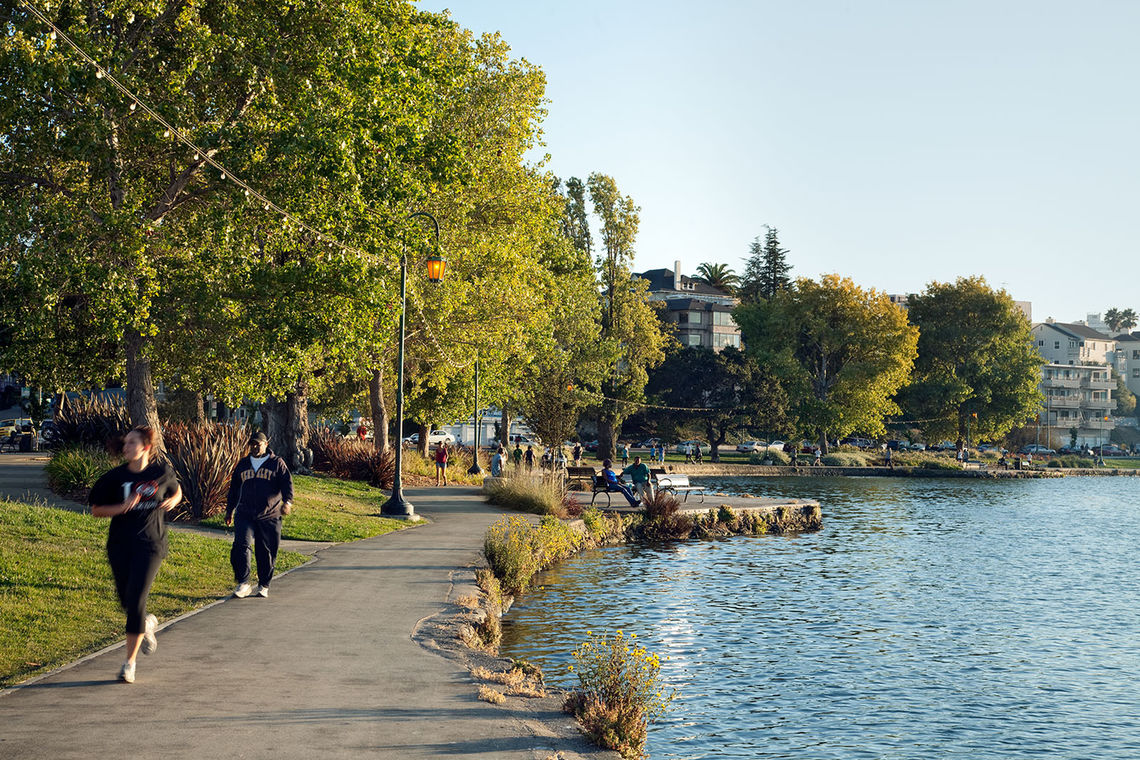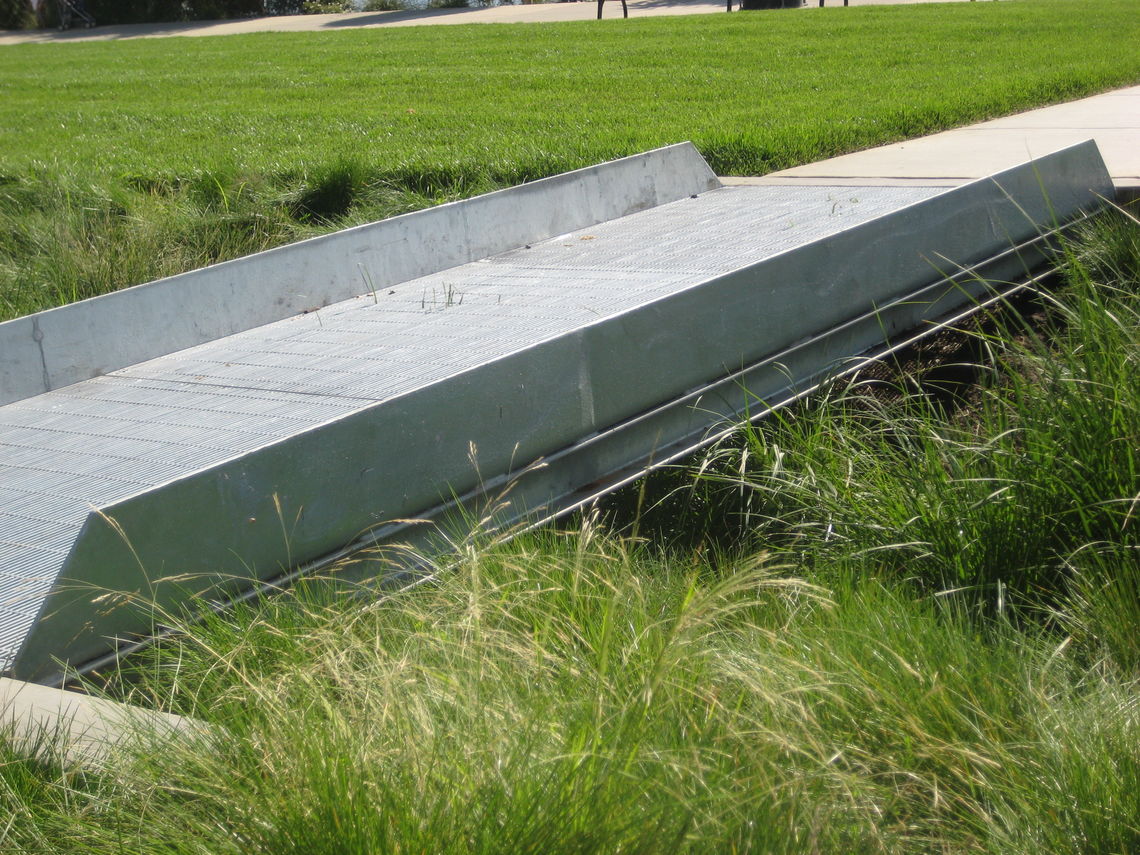 The surrounding park, designed by WRT, orchestrates the building's historic setting, contemporary functions such as service, accessibility, and utilities, and restores a major area of public park. Elements such as open lawn, a continuous shoreline path, regatta seating, and picnic terraces are composed to foster seamless transition between the building grounds and surrounding park.   
Stormwater strategies capture runoff from off site street areas that would otherwise enter Lake Merritt untreated. Street runoff is directed to a biodetention area integrated into the park and circulation system. Street parking areas are paved with permeable concrete. Over 1 acre of pervious surfaces are treated before draining into Lake Merritt.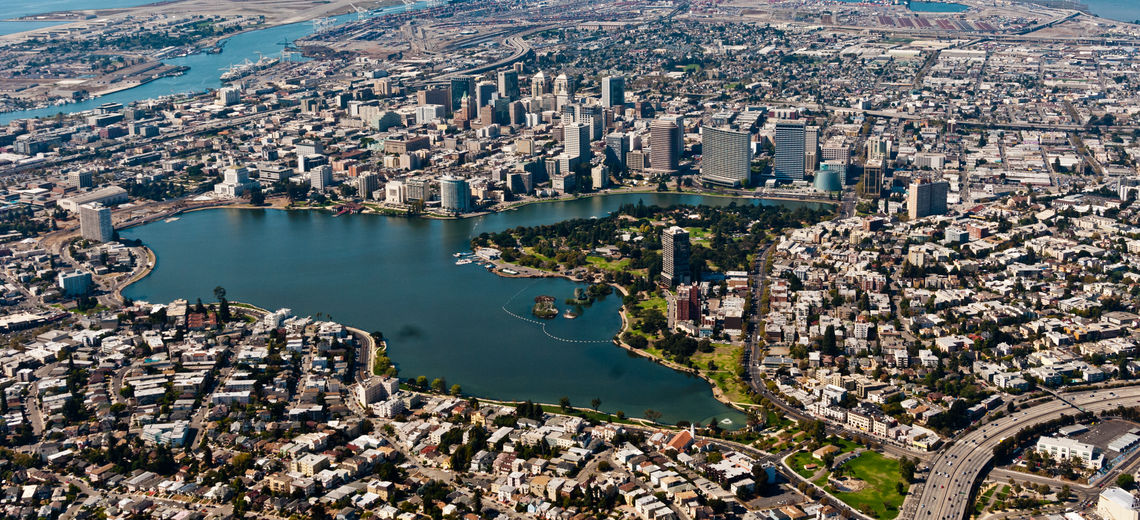 Park elements including an open lawn, a continuous shoreline path, regatta seating, and picnic terraces foster a seamless transition between the building grounds and the surrounding park.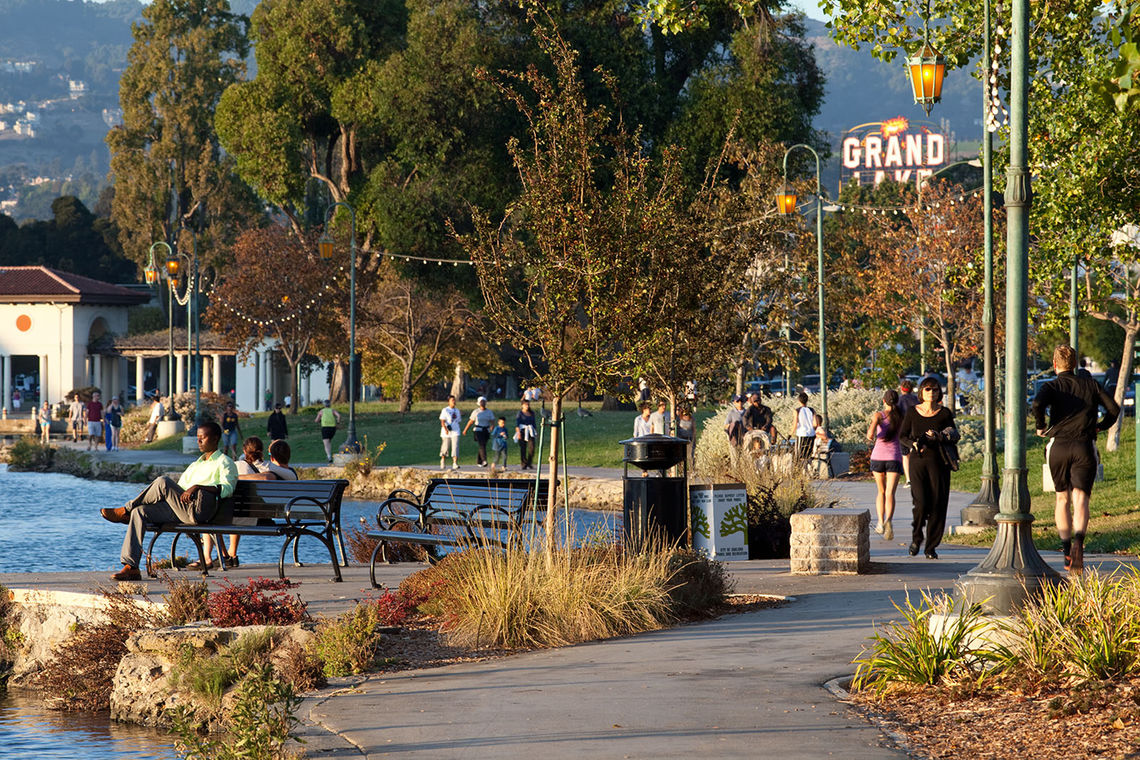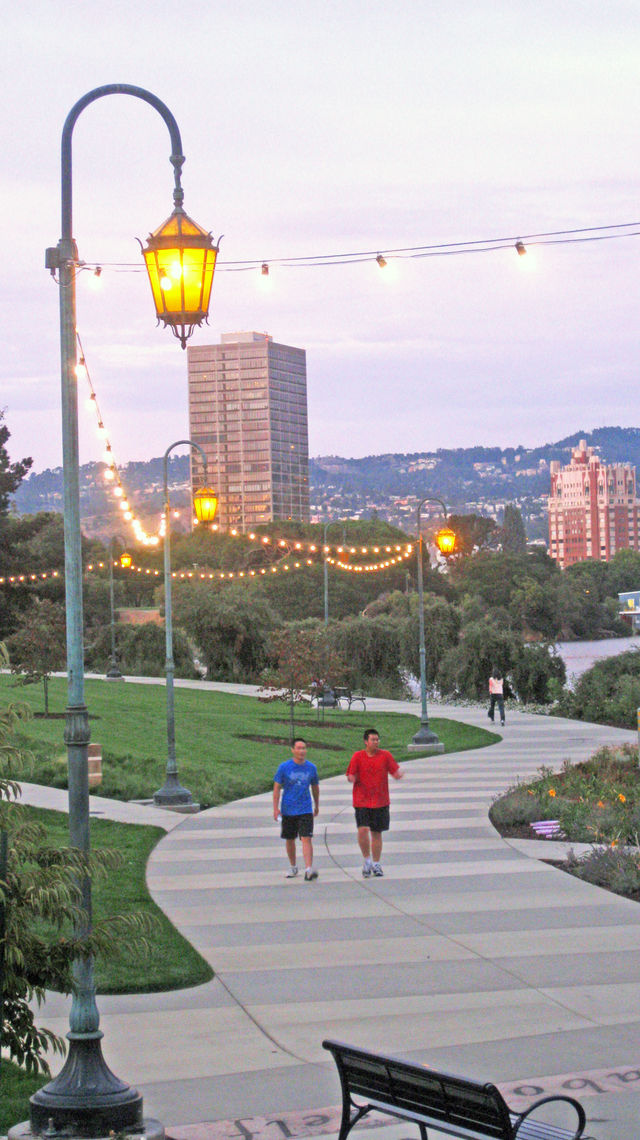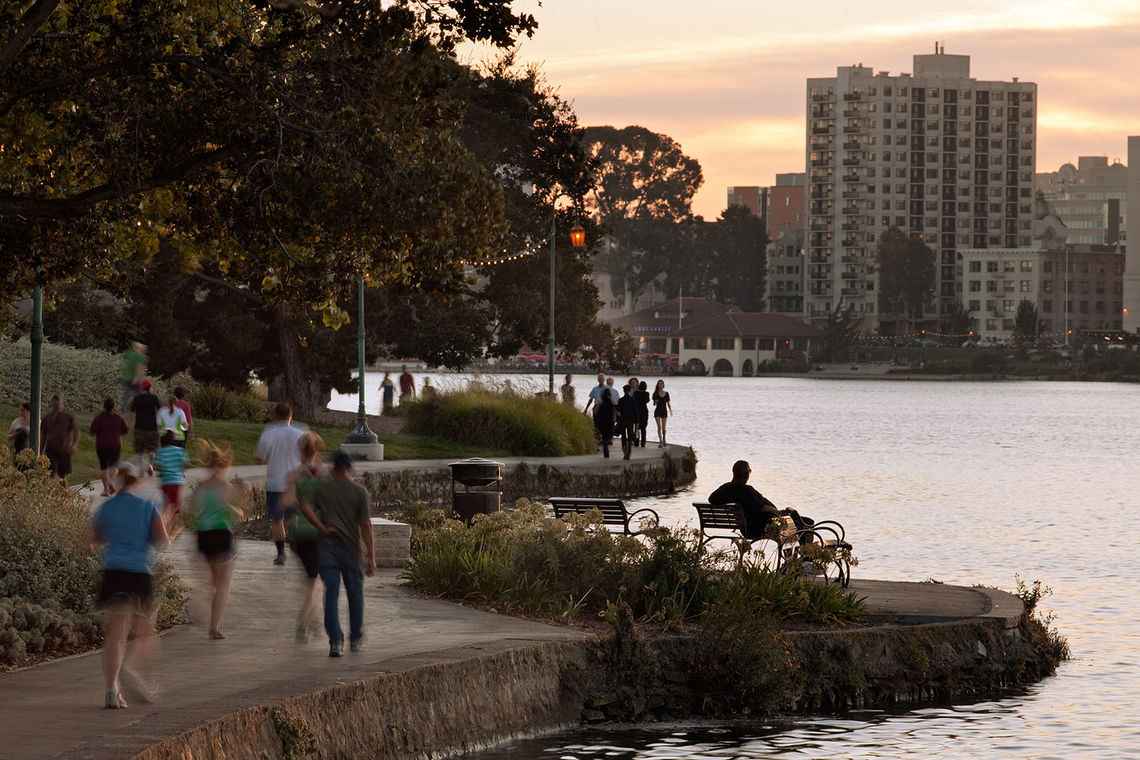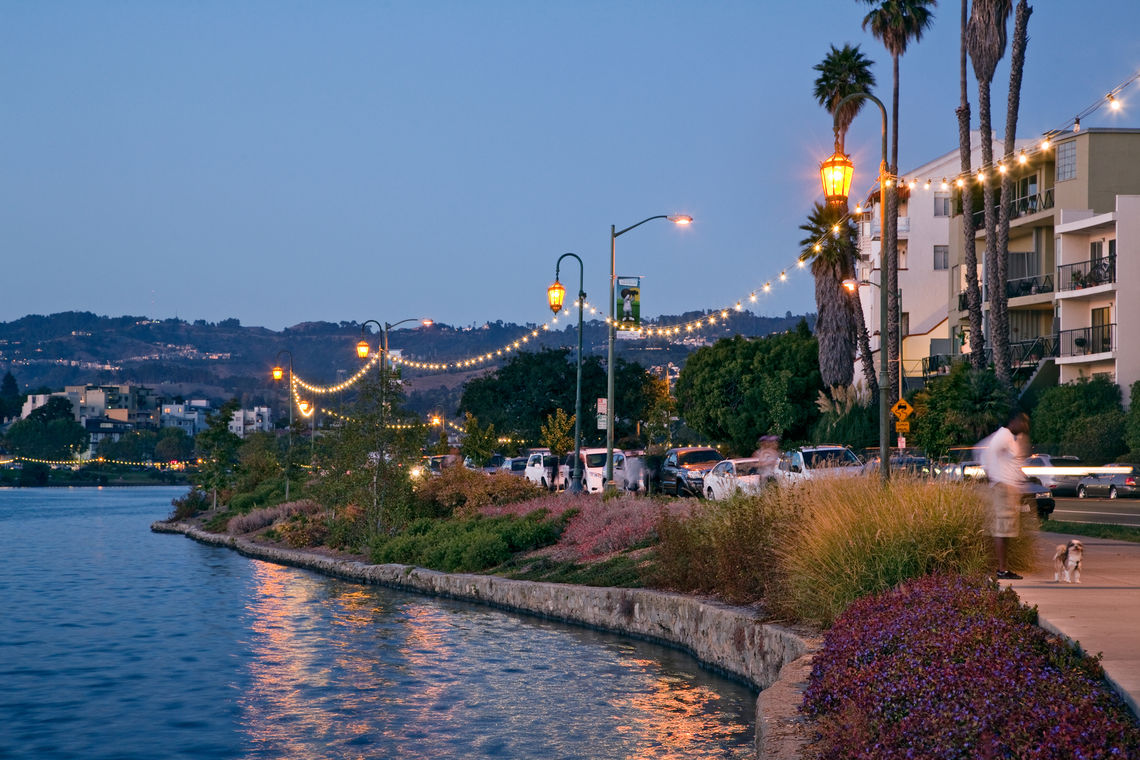 There was strong community support for streetscape improvements along Lakeshore Avenue and Lakeside Drive including bicycle lanes, transit stops, and strategically placed pedestrian crossings that maximize safe connections to neighborhoods and regional circulation routes. The resulting landscape and urban design improvements have dramatically increased the amount of commuter cyclists, recreational riders, children, and pedestrian strollers in the more than two mile area of the city, while rehabilitation of historic urban park elements reestablished these important public places as valuable social spaces for community members to enjoy.