Philadelphia Holocaust Memorial
WRT is working with the Philadelphia Holocaust Remembrance Foundation and the Center City District to improve the experience of the plaza around Nathan Rapoport's "Monument to Six Million Jewish Martyrs," by creating a more accessible setting for additional memorial features and allowing the wedge-shaped parcel to embrace a more prominent position on the Benjamin Franklin Parkway. The redesigned memorial will provide a contemplative space within the surrounding urban fabric, and will re-introduce an integrated, inviting, and attractive destination on the Parkway.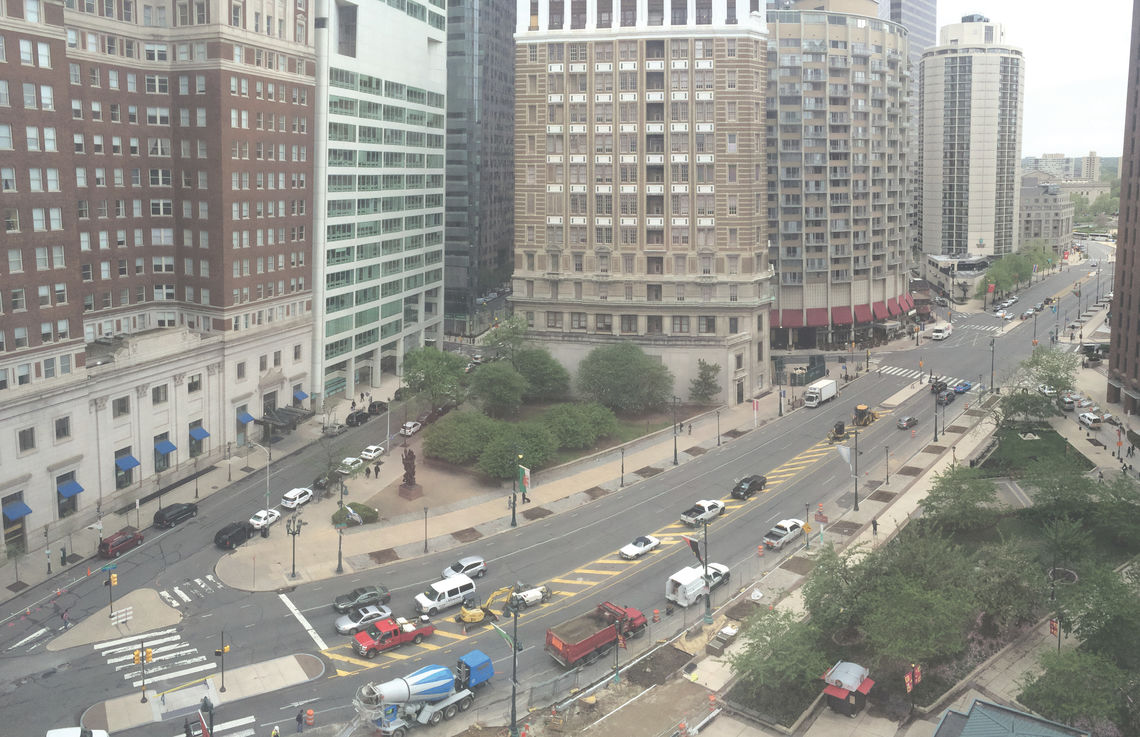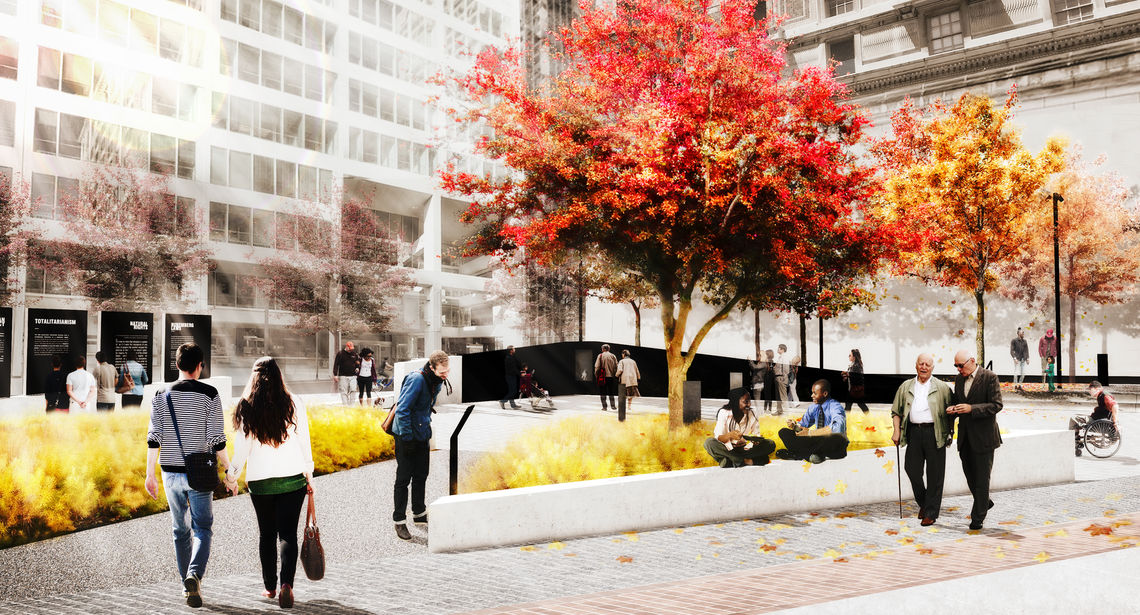 Ultimately, the memorial aims to create a space for contemplation and remembrance.  
The design composes six major design features to further strengthen the symbolic themes. The Six Million Jewish Martyrs Monument is integrated with the Memorial Plaza design and surrounding streetscape, as both landmark and icon that reminds the community and visitors of the atrocities committed. A tree grove represents the woodland forest that sheltered those who fought the Nazi regime to survive. An eternal flame is situated in the remembrance wall as a further reminder that we must never forget. The original railroad tracks collected from the camp are embedded in the plaza as part of the paving pattern design, bringing a minimal yet powerful message of such colossal cruelty. 
Six panels with interpretive contents describe key events and reinforce the connection of the history of the Holocaust to the history of Philadelphia City through individual liberties. Located in the center of the Memorial Plaza the Theresienstadt Tree tells the story of life and hope to future generations. The conceptual design will be developed and detailed to strengthen the integration of the design features, balance the hierarchy and support the intended programs and use. Attention to the changing seasons, patterns of daylight and the use of lighting will be important considerations.