Passion + Purpose: Keiko Tsuruta Cramer
Keiko believes in the power of the creative process to help us overcome many of the challenges we face in work and life, but it isn't really transformational until it involves others. 
Keiko Tsuruta Cramer dreamt of becoming an architect when she was a child. Her father, who was also an architect, worked long hours, sketching projects on the weekends, and sharing his passion with Keiko often.
"He showed me creativity can exist in anyone and any environment or profession," Keiko remembers. "My parents were passionate about music, art and food – they showed me how life could be more meaningful with a little bit of creativity."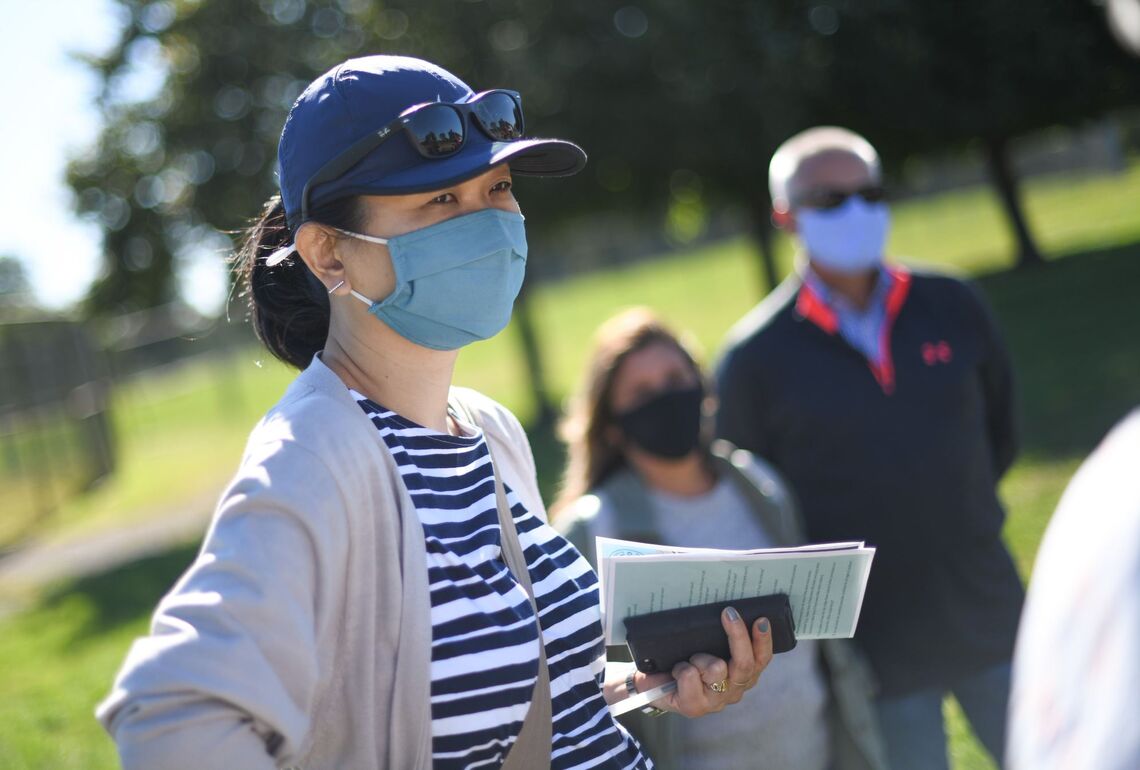 The importance of creativity has shifted throughout Keiko's life and education. In her third year of architecture school at the Shibaura Institute of Technology in Tokyo, she began to explore the importance of context in the design process, an element of design that challenged her dependence on her own creativity.
"As an architect, I found such a beauty and joy in developing never-ending details to control the design," she explains. "I was seeing the broader design questions, but I didn't have the skills or tools to manage beyond the architecture design. I was frustrated by that, which eventually led me to study landscape architecture."
Keiko earned her Masters in Landscape Architecture from the University of Pennsylvania in 2003, a title that has reconnected her with the importance of creativity.
"There are so many elements of landscape architecture that I can't control," Keiko says. "My obsession with controlling the physical design in every inch does not always work. Instead, the process is an orchestra of creativity and collaboration with others."
When she finished her Master of Landscape Architecture in 2004, Keiko came to WRT because she saw the interdisciplinary nature of the firm as a way for her to bring in all of her skills, rather than being forced to choose. Today, her favorite projects are those that demonstrate how public space can transform and connect with what's going on in the world.
"When I was an architect building high rises and private residences, interaction with users wasn't really part of the process," she says. "The thing I like best about landscape architecture is the way that the spaces continue to evolve without you. It all depends on how people use the space. Seeing that evolution keeps my creative spark going."