WRT Recognized as one of the 2016 AIA PA Firms Fostering Emerging Professionals
WRT was recognized as one of the 2016 American Institute of Architects (AIA) PA Firms Fostering Emerging Professionals at the AIA Pennsylvania 2016 Architectural Excellence Design Awards Gala held Thursday, November 10th.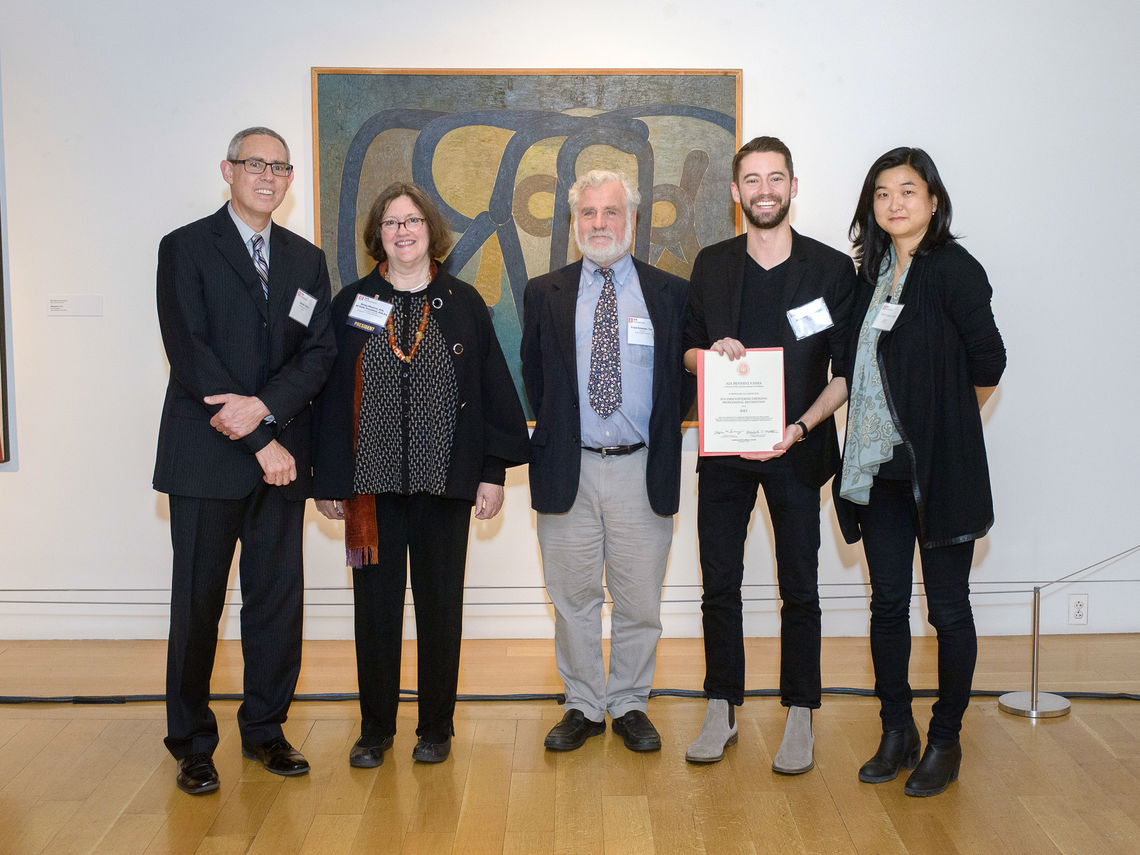 The "AIA PA Firms Fostering Emerging Professionals" designation recognizes firms within Pennsylvania who excel in providing mentorship and guidance to emerging professionals through the Architectural Experience Program (AXP), in promoting and providing leadership opportunities for young professionals, and supporting their growth and development in the practice.  
WRT's commitment to emerging professionals across all disciplines can be seen in their encouragement of involvement and engagement both within the firm as well as in the communities in which they work. Mentorship at WRT is integrated into the culture of the firm, where all individuals are provided with a flexible and broad range of learning and support options that can adjust as they grow and progress through their careers. 
"At WRT we nurture a firm culture that drives professional excellence and leadership development.  We promote a shared responsibility to provide and seek mentorship to better ourselves, improve our collaborations and consistently deliver the creativity and design excellence our clients have come to expect from the firm," said Joe Healy, Managing Principal at WRT. "We are honored to have our commitment to mentoring recognized by AIA and to be one of the 2016 Firms Fostering Emerging Professionals in Pennsylvania."
The annual AIA Pennsylvania Architectural Excellence Design Awards competition is the biggest design awards competition in the state of Pennsylvania.