Clark-Fulton Together Master Plan
WRT was selected by a consortium of stakeholders to lead Clark-Fulton Together—a community-driven master plan to envision strategies to create a more healthy, equitable, and sustainable future for the Clark-Fulton community. The plan represents a culmination of more than two years of working in collaboration with the residents and community leaders of the Clark-Fulton neighborhood.
The Clark-Fulton neighborhood on Cleveland's near west side, originally settled by Europeans, suffered from a large-scale departure of its residents in the 1960s due to a decline in job opportunities. Since then, Clark-Fulton has become the home to an incredibly diverse and vibrant population, receiving migrations of African Americans and Puerto Ricans, immigrants from Central and South America, and refugees from Bhutan, Somalia, Iraq, Burma, and the Democratic Republic of Congo. Today, Clark-Fulton is a beacon of diversity in the middle of the city, with 46% of residents from a Hispanic background and with people from a wide range of racial and ethnic groups living and representing the neighborhood. Now, the Clark-Fulton community is witnessing a surge of ongoing and planned investments and is benefitting from a broad coalition of community partners working together to support their community and create positive change.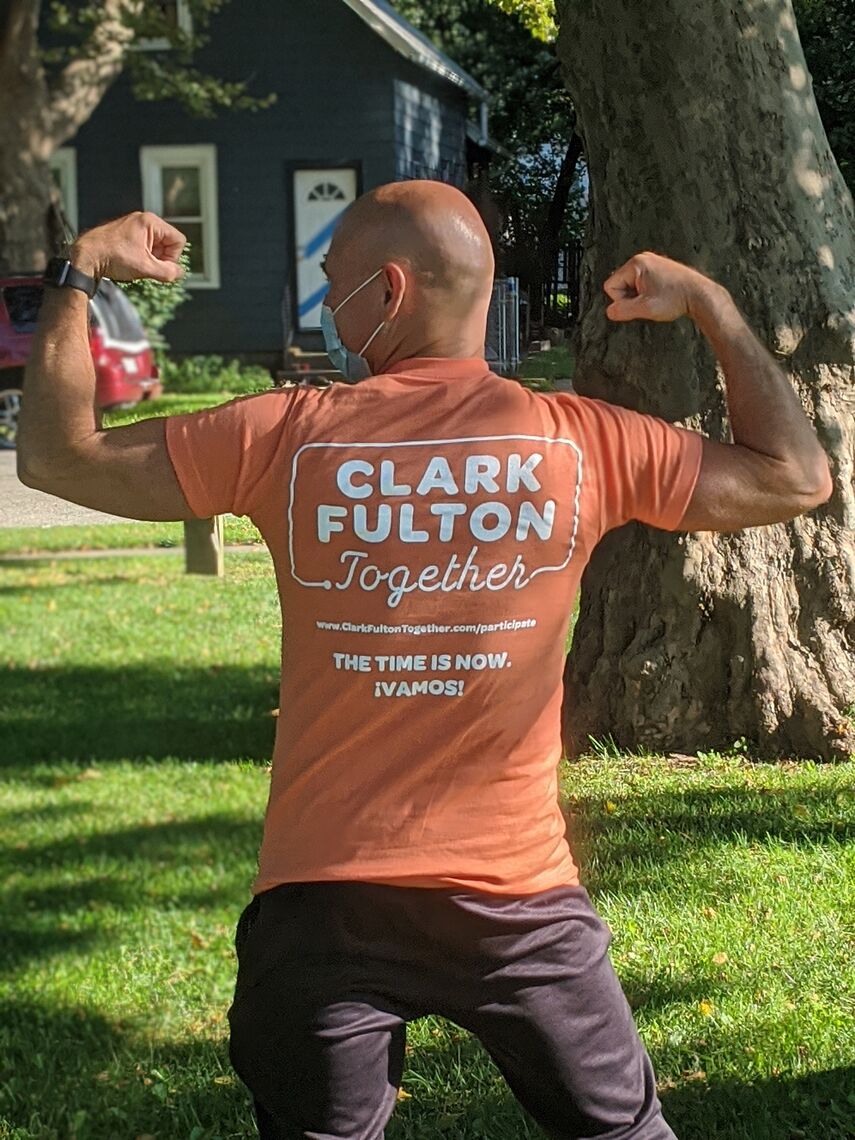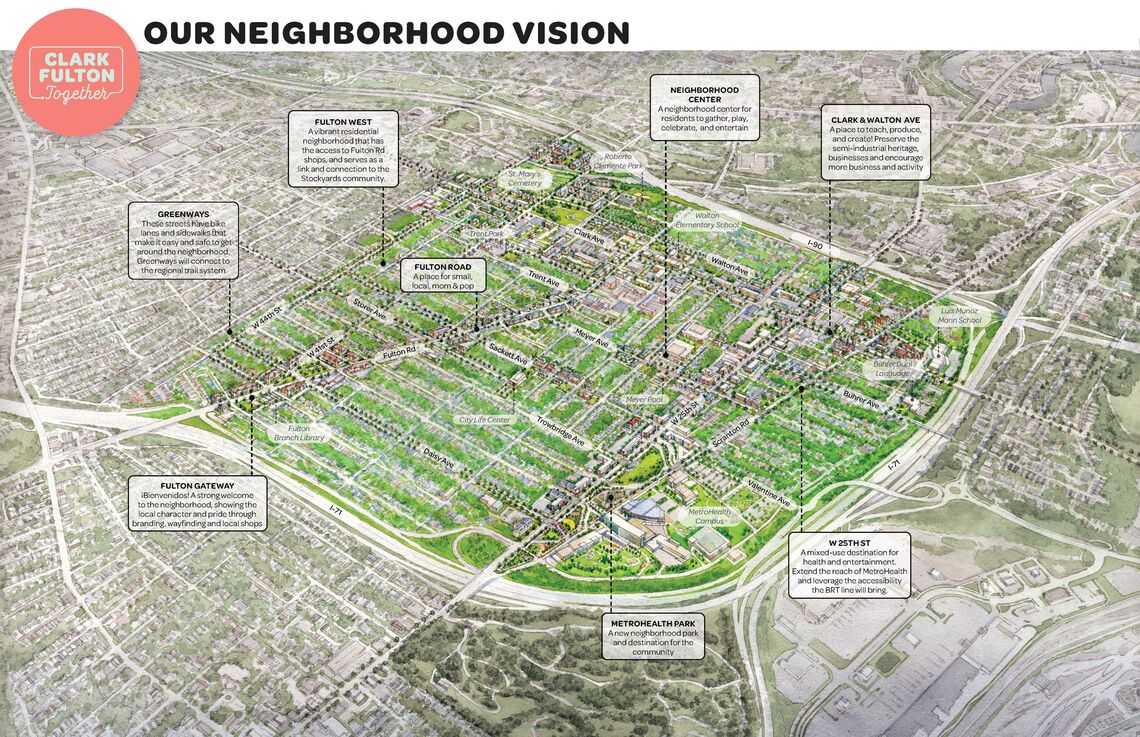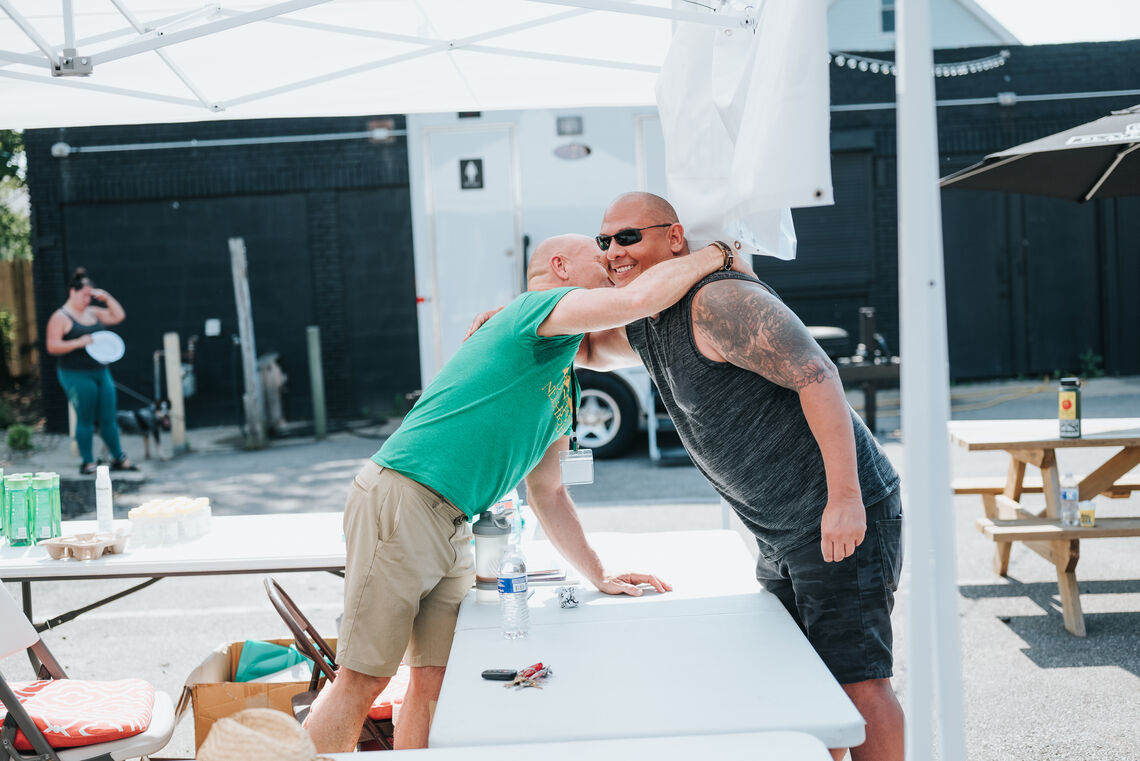 The Clark-Fulton Together master plan addresses important community issues including racial equity and inclusion, full and equal access to housing, employment, health and health
care, safety, mobility, technology, and environmental sustainability.

The plan also prioritizes, integrates, and aligns the implementation of key ongoing and planned investment initiatives focused on Clark-Fulton so that they achieve holistic benefits for area residents and businesses.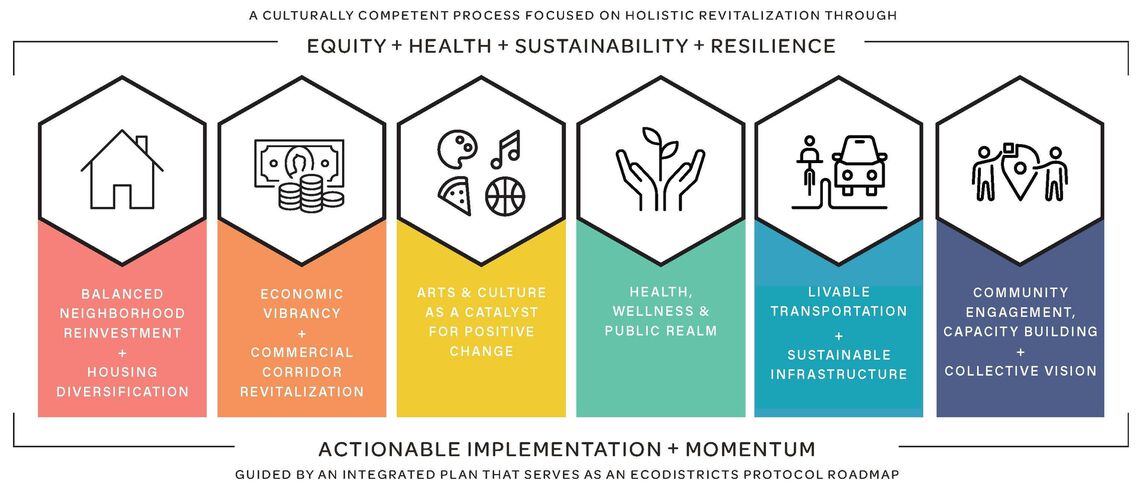 In collaboration with local engagement partner Neighborhood Connections, WRT led a bilingual, hands-on engagement process while navigating and adjusting to the COVID-19 pandemic. In addition to utilizing technology, social media, phones, email, and traditional methods of engagement such as mailers and limited-in-person local events, WRT created a website (www.ClarkFultonTogether.com) with interactive community mapping and survey tools to serve as the online home for the project, led virtual focus groups, and recruited a team of Community Ambassadors to help shepherd the plan and ensure it was developed around the voices of community members.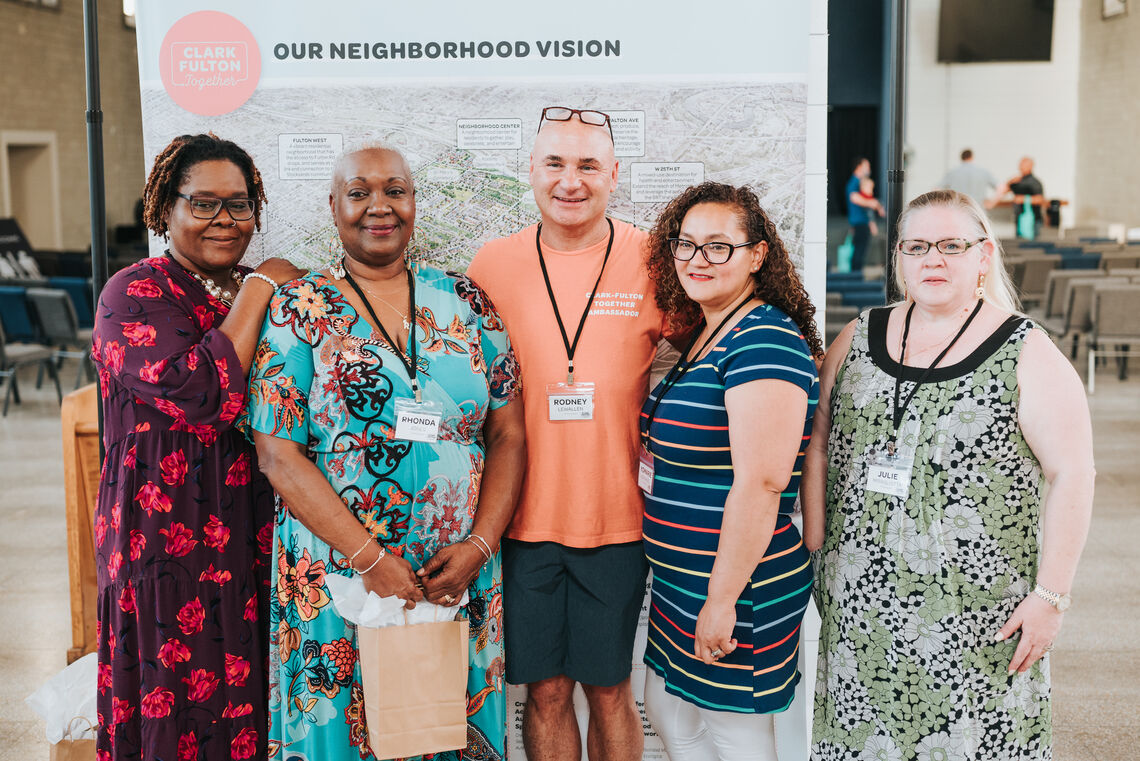 THE COMMUNITY AMBASSADORS FOR CLARK-FULTON PLAYED A KEY ROLE IN OUR ENGAGEMENT PROCESS BY BUILDING COMMUNITY INTEREST AND PARTICIPATION.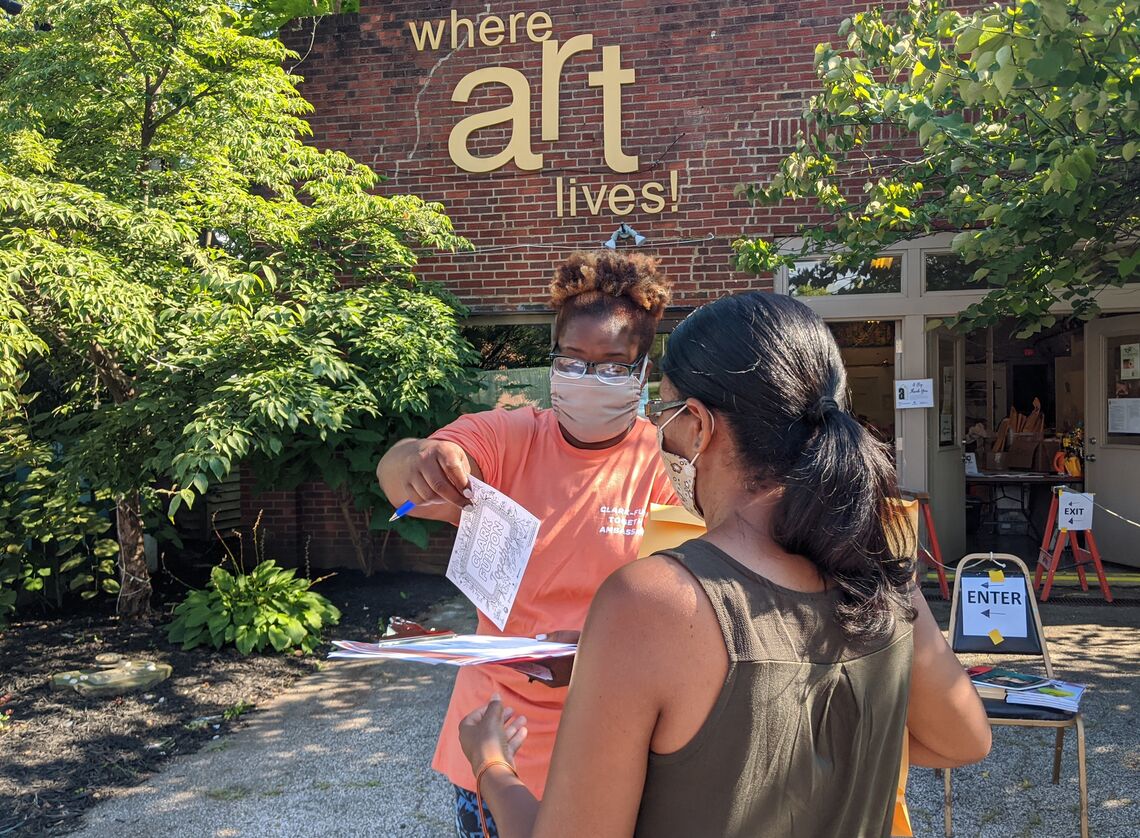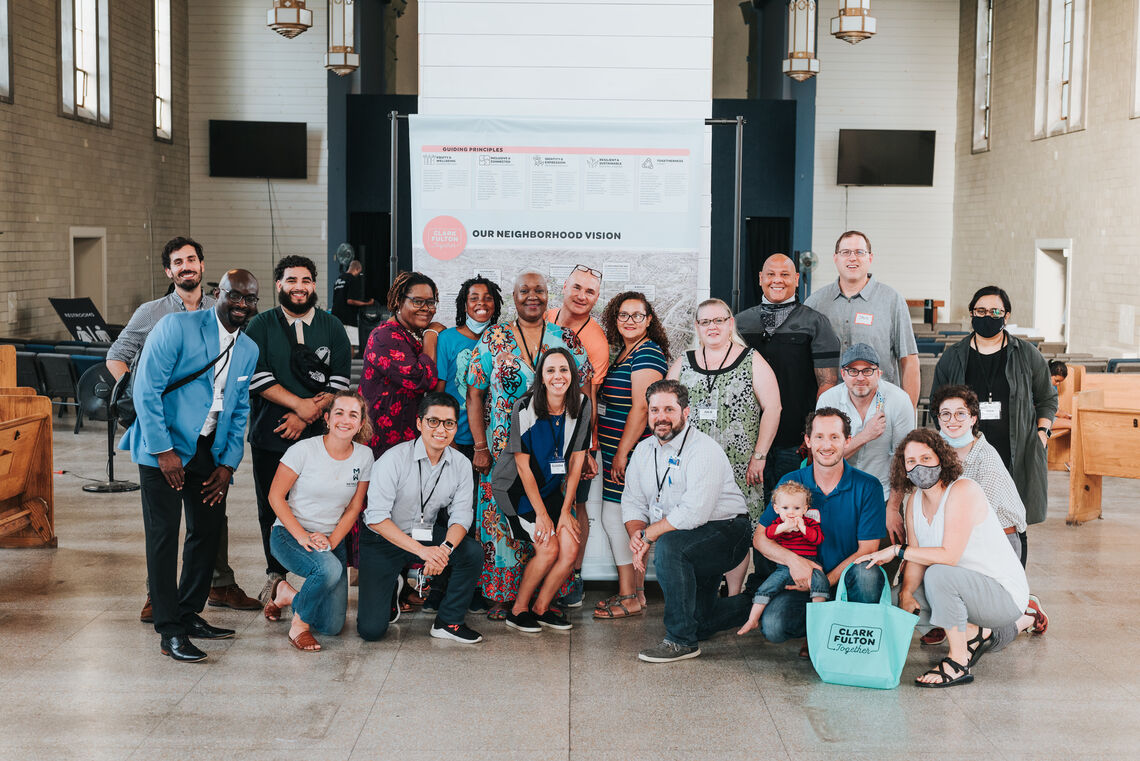 As Cleveland's first-ever comprehensive neighborhood plan, the final Clark-Fulton Master Plan is the community's living document to shape this transformation over the next decade—starting now in an unprecedented time of opportunity and consequence. In October 2021, the final plan was presented to the Cleveland Planning Commission, who unanimously voted to adopt the plan.