A New Lower School for Springside Chestnut Hill Academy
WRT designed the McCausland Lower School & Commons, the first major construction project for the independent school in years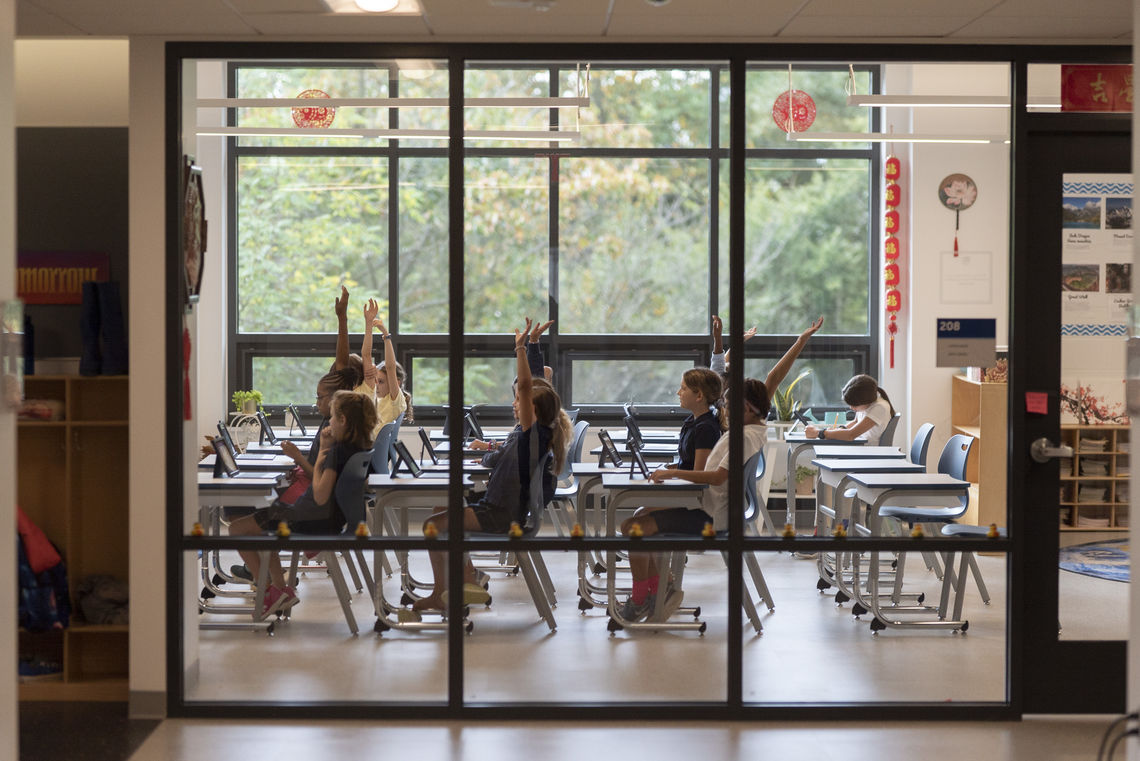 It was a busy summer at Springside Chestnut Hill Academy (SCH), as the campus community prepared to welcome Lower School students to a brand new building for the 2019-2020 school year. Construction began in spring 2018 and progressed steadily over the next year and a half. Teachers settled into their new classrooms in August, and the building officially opened its doors to Pre-K through 4th graders in September.
The McCausland Lower School establishes a new direction for SCH's academic facilities—one focused on community-based design, collaborative innovation for teachers and students, and the integration of the natural environment into every learning space. It also achieves the vision for the school's campus, outlined in a Master Plan that called for reorienting parts of campus and redeveloping shared outdoor recreational facilities to improve usability, create new visual connections, and enhance curb appeal.
The Master Plan recommended using a combination of renovated and new structures as the home of the Middle and Lower Schools. The 78,000 square foot McCausland Lower School & Commons was envisioned as a new building, so the former Lower School facilities could remain in full operation until the new building was ready for occupancy.
July 2018
July 2018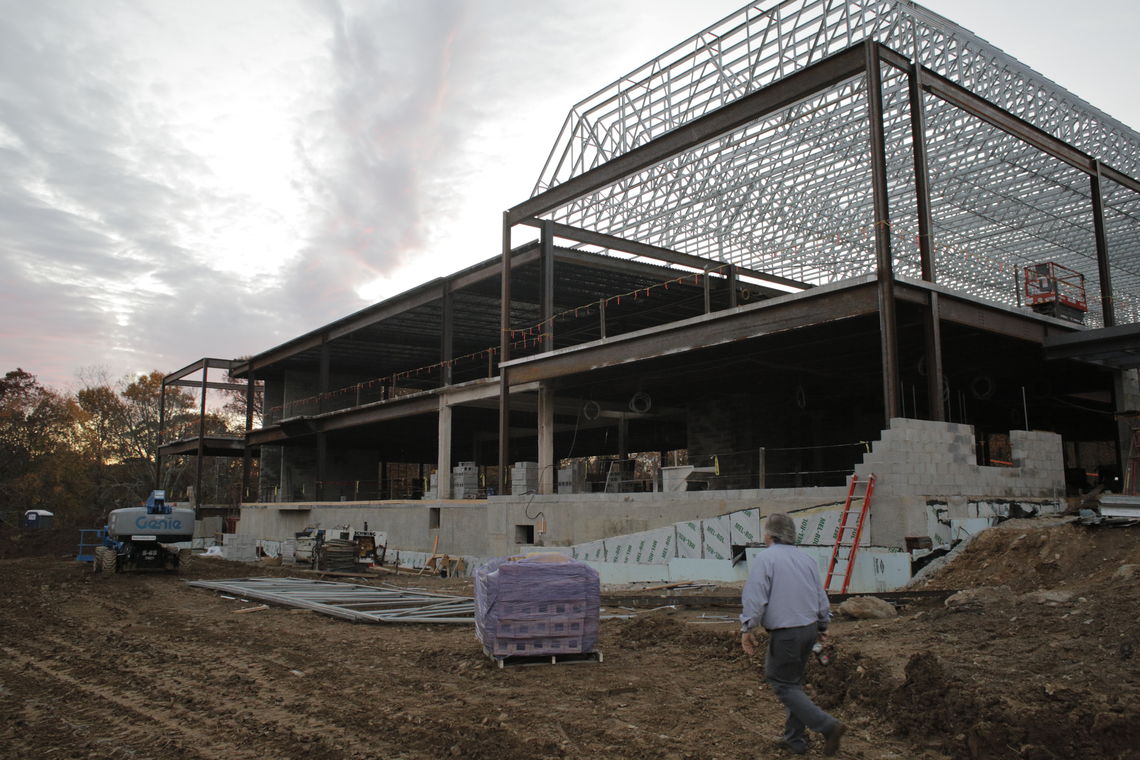 November 2018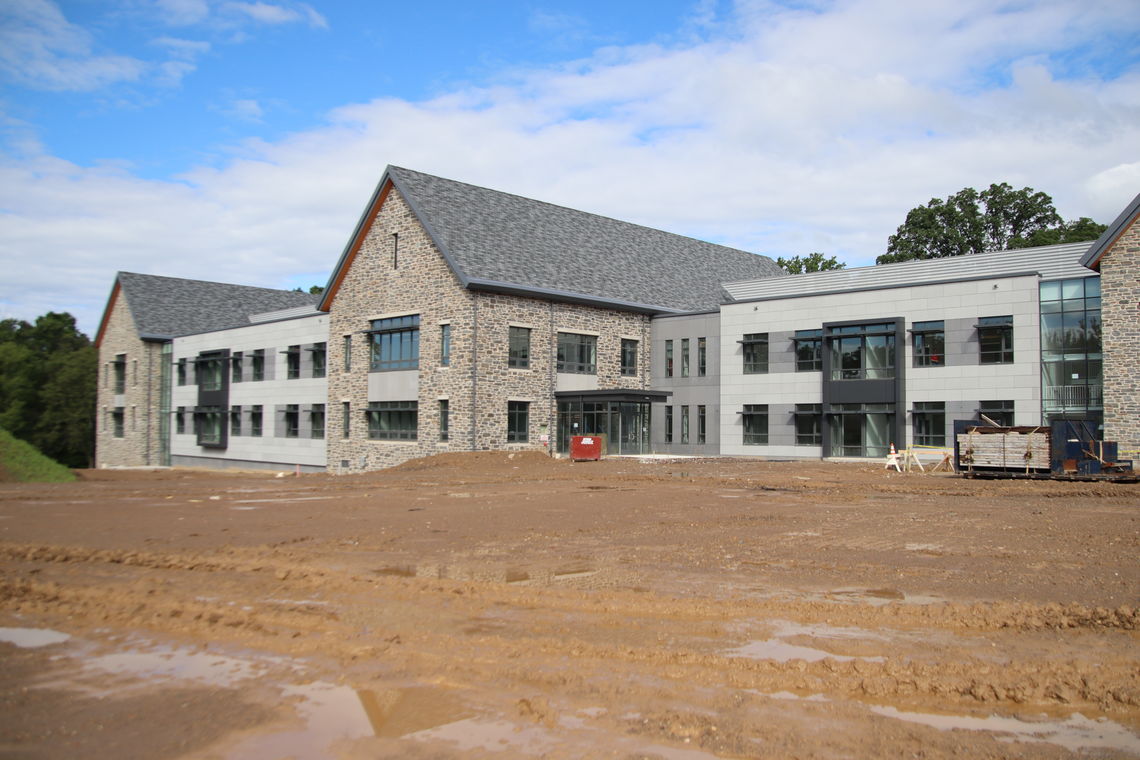 June 2019
The building is located on the edge of the 62-acre campus, close to the preserve area of the Wissahickon Creek Watershed. By selecting this area of campus for the Lower School, WRT created the opportunity for students to easily connect to outdoor areas (including a stone and grass amphitheater and large slate patio) and the Wissahickon woods just steps from their classrooms. Additionally, the building's location is removed from public roads and much safer for younger students.
The new Lower School is a single building with two wings—one for boys and one for girls. In the center of the building is a two-story entry pavilion that functions as a community hub with various seating areas and access to shared multi-purpose spaces and classrooms. From an operations standpoint, the sharing of co-ed common spaces and resources combined with the separate same-sex wings allows for a more efficient operation of the school.
The building's unique design facilitates the best aspects of SCH's single-sex teaching traditions while providing opportunities for innovation and collaboration through the use of carefully planned, high-quality shared resources and spaces.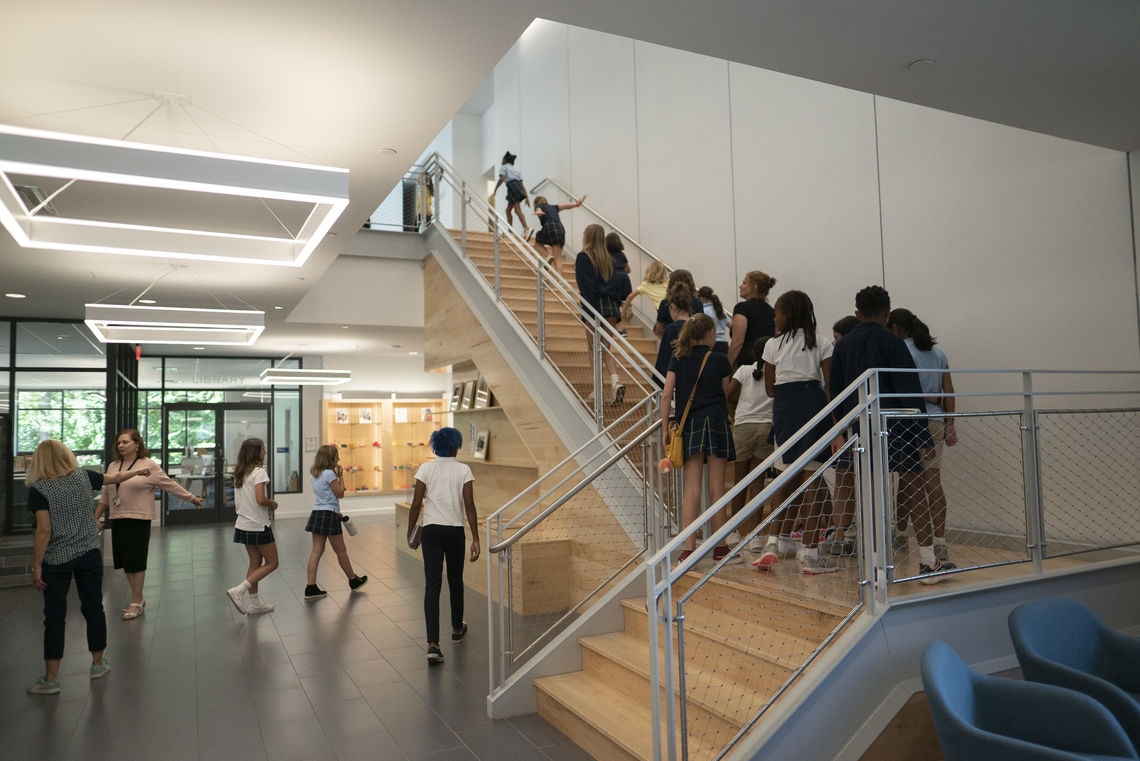 Students and staff are welcomed into a two-story atrium with multiple seating areas. This central space acts as a community hub, encouraging students to gather around the fireplace, sit together on the stairs to the second floor, and take part in group activities in the large multi-purpose room upstairs.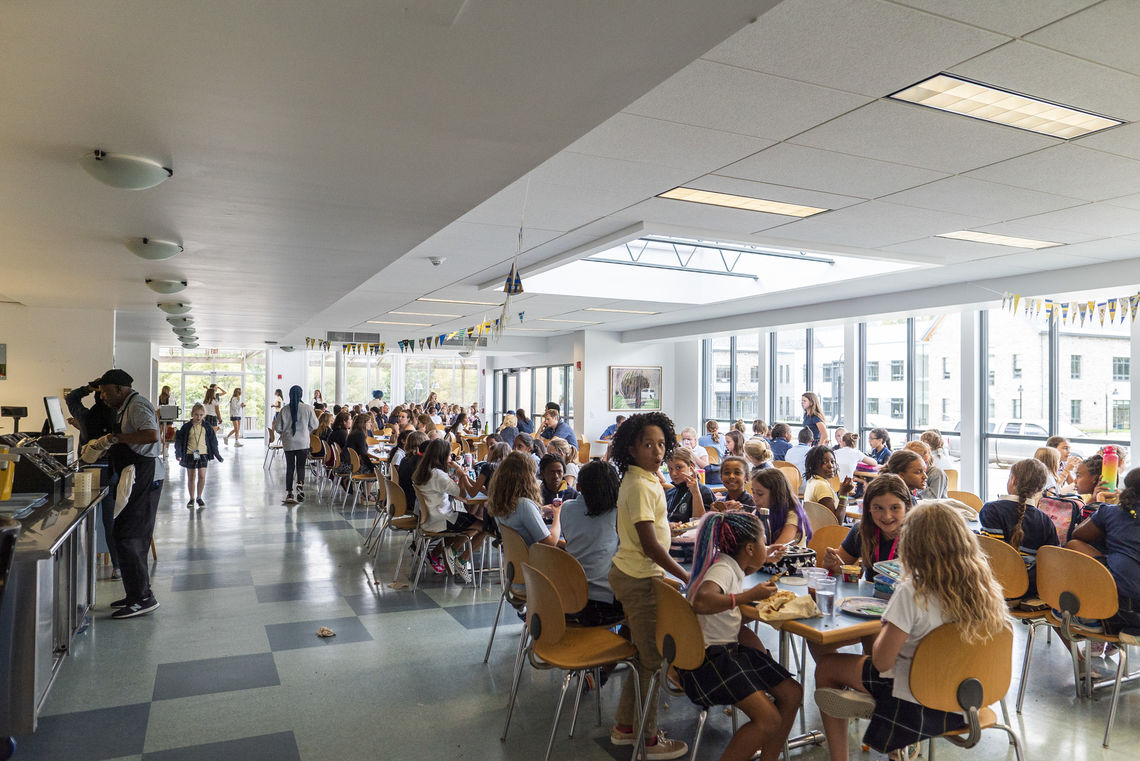 Common spaces are focused on connections with the natural environment, and the building's interior and exterior color palette complements the nearby woods. With almost panoramic views, the dining space also includes an outdoor courtyard and patio to be used by students and for other SCH events as needed.