A New South New Street for Bethlehem
WRT has partnered with the City of Bethlehem, PA to create a welcoming pedestrian corridor that celebrates local culture and fosters a strong sense of community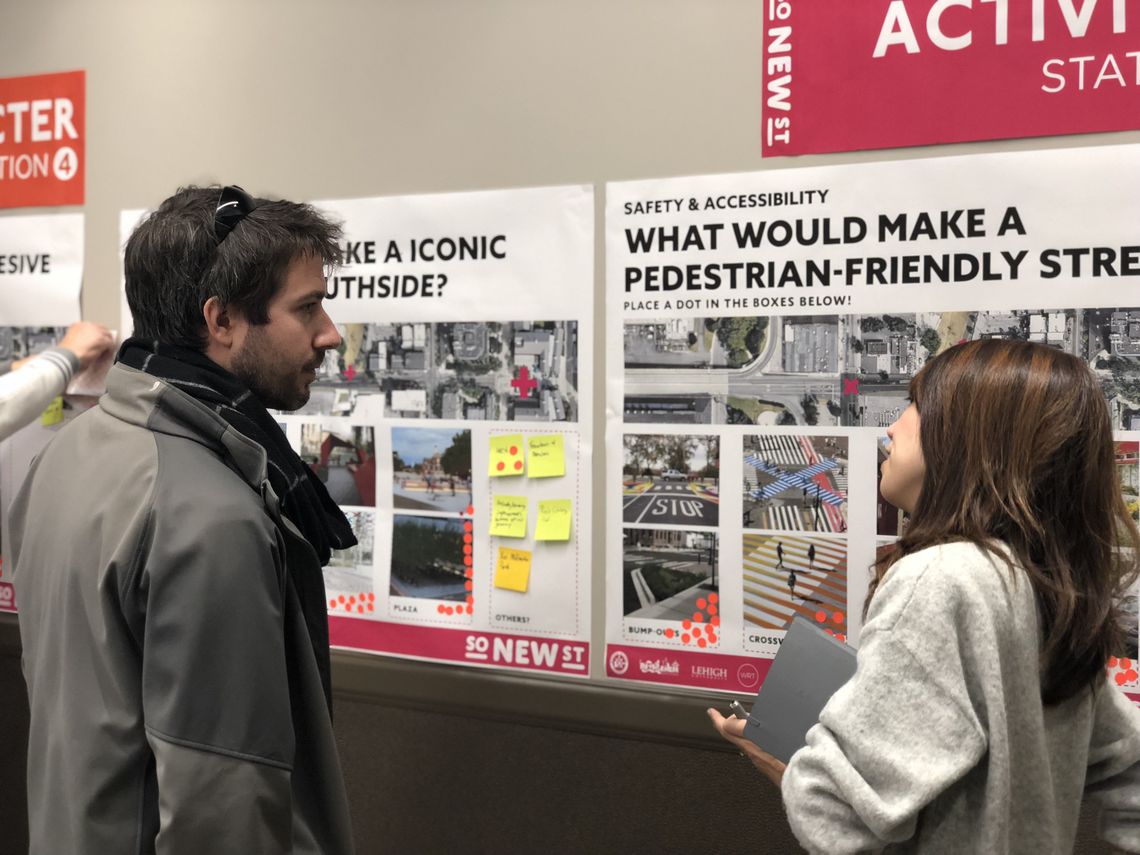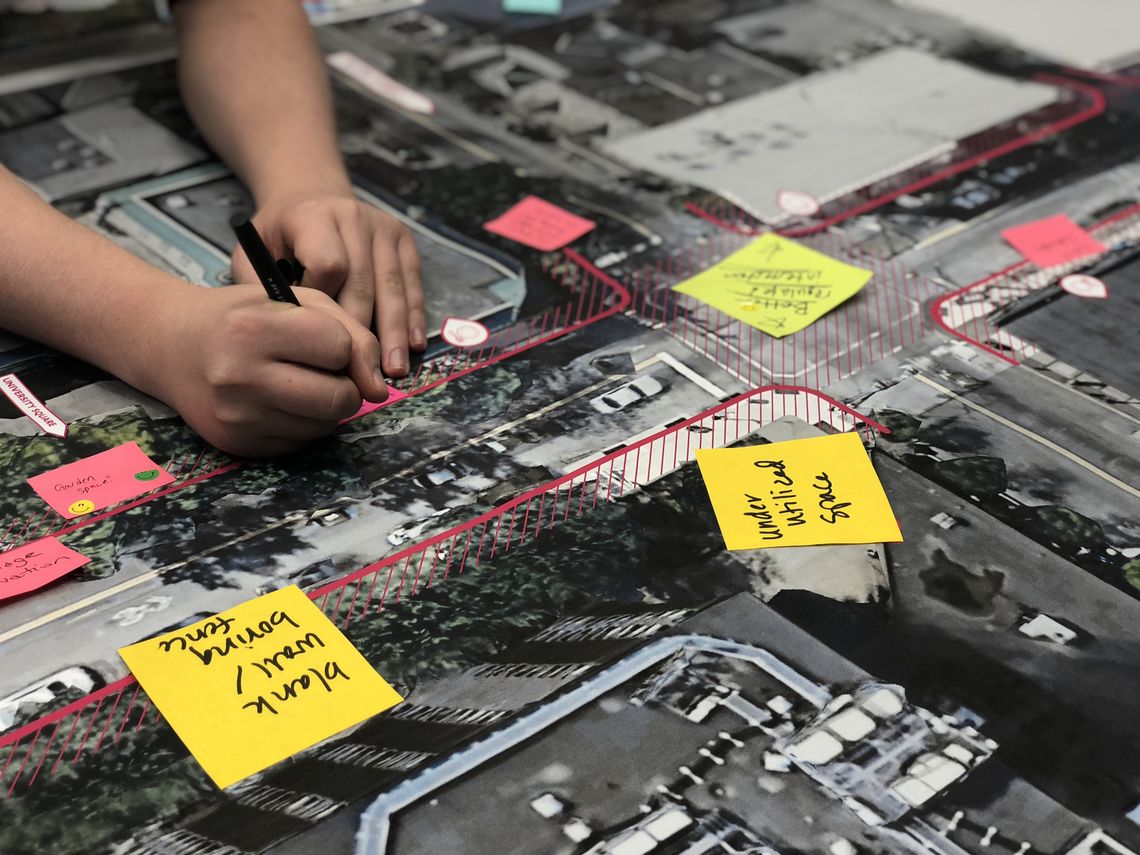 In 2018, WRT proudly began a collaboration with the City of Bethlehem to redesign the South New Street streetscape with a vision that celebrates the unique character of south Bethlehem while improving safety, accessibility, and connectivity for residents and visitors. The streetscape design proposed for this project will serve as a benchmark for future streetscape projects within the SouthSide.
South Bethlehem has experienced an urban revitalization into an arts, culture, and entertainment destination since the Bethlehem Steel plant closed its doors after a century of operation. The WRT team envisions South New Street as a prominent gateway streetscape to the SouthSide, enhancing the cultural and institutional environment and providing a strong identity. A successful project will improve how people arrive to the SouthSide, get to Lehigh University, and experience a diversified residential and commercial corridor.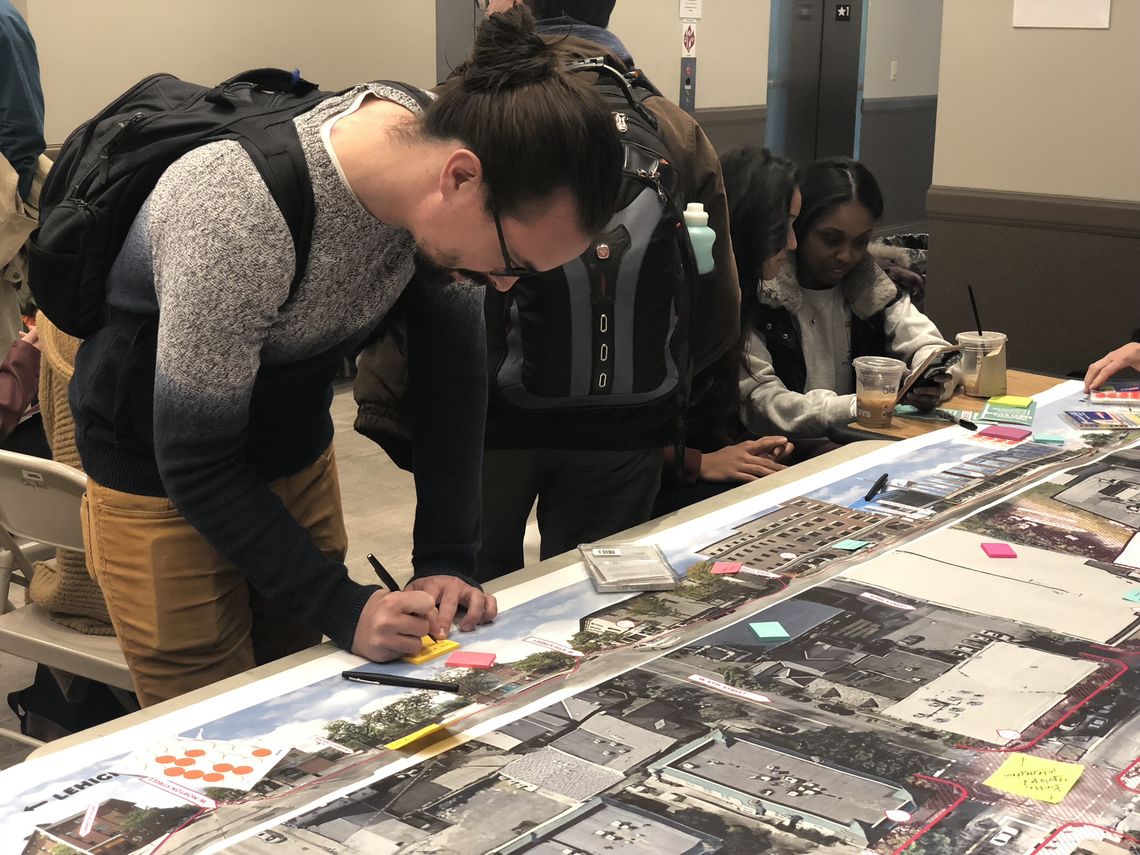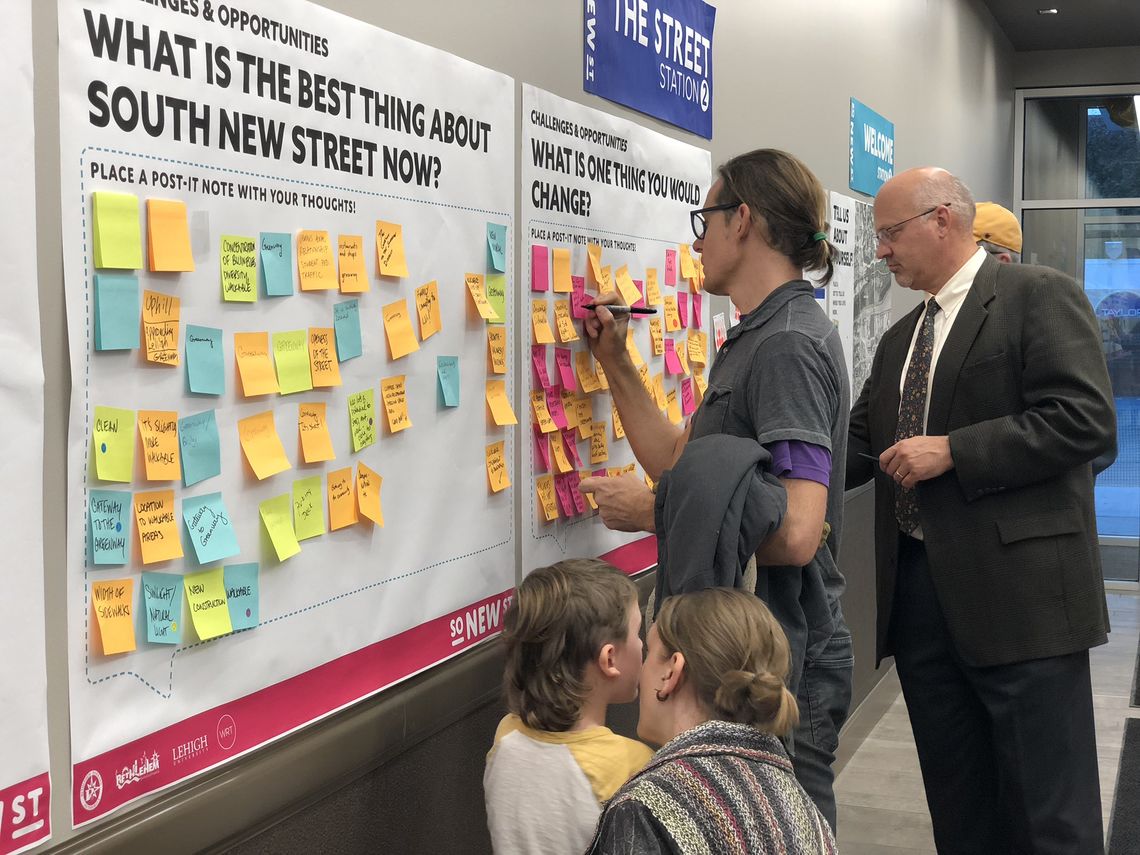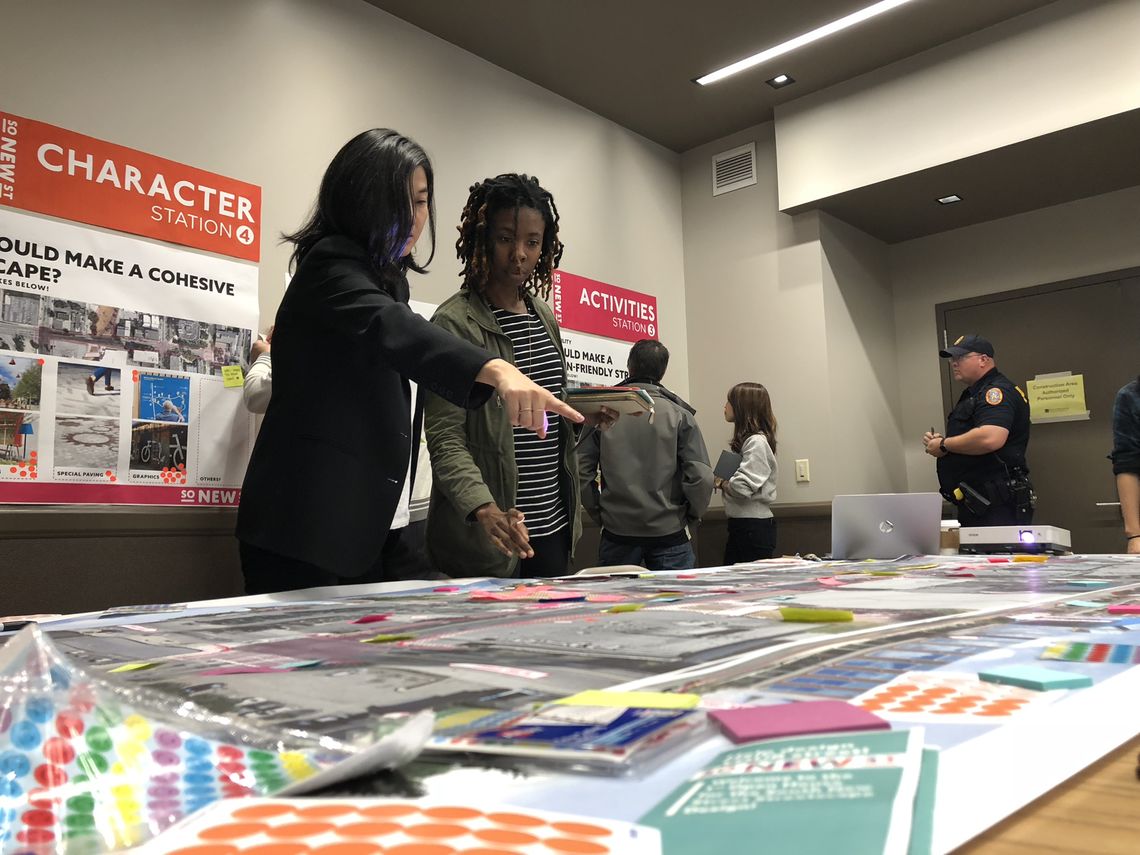 Led by principal Keiko Tsuruta Cramer and senior associate Misa Chen, WRT is working closely with the City and project partners to orchestrate a public participation process to ensure the critical design issues and priorities are considered and incorporated into the conceptual plan. In October 2018, WRT and the City hosted the first of two community engagement open houses, inviting neighbors to learn more about the project, express their personal priorities for the streetscape enhancements, and share their vision about the future of South New Street. Informed by the input we collected from the visual preference boards and valuable in-person conversation during the visioning open house, WRT is currently working on prioritizing the design preference to establish a cohesive streetscape design. WRT will re-engage the community with a second open house in late March 2019 to share the design progress and solicit feedback.
WRT is a long-term partner of the City of Bethlehem, having completed the award-winning Hoover-Mason Trestle and SteelStacks Arts & Cultural Campus projects, and is currently engaged with the City on the Bethlehem Northside 2027 Neighborhood Plan.