Stevens Institute of Technology Academic Gateway Achieves LEED Gold
Stevens Institute of Technology's Academic Gateway Center, located in Hoboken, NJ, has received LEED Gold Certification from the U.S. Green Building Council making it the first LEED Gold building on Stevens' campus.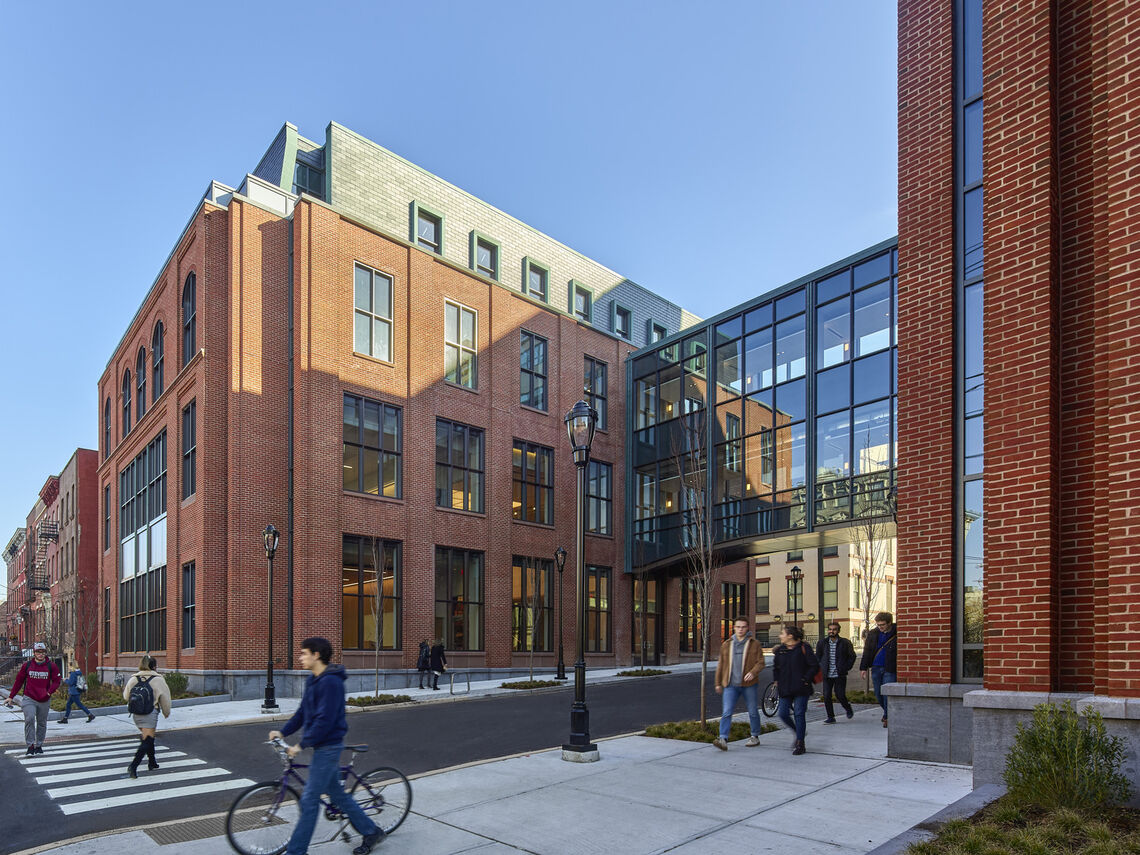 WRT worked alongside Stevens whose commitment to sustainability and innovation was integral to the design process. The Center features a highly varied set of academic units, including the Digital Learning Library, the Computer Science Department, the Center for Innovation in Engineering and Science Education, the Bio-Innovation Center, as well as the Innovation and Design Laboratory.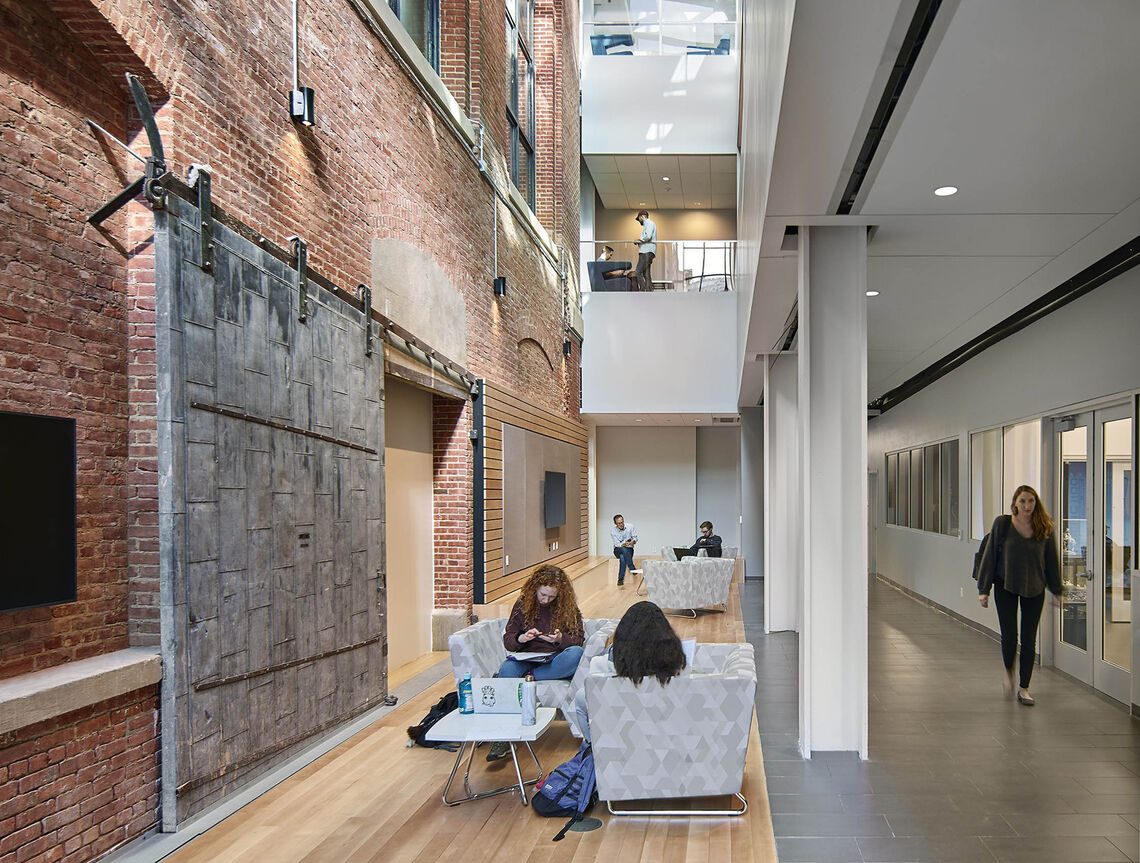 In addition to the programmed academic spaces the Center provides students breakout space to interact and connect. The atrium was viewed as an opportunity to bring daylight into the core of the building. This unique, yet simple room combines informal gathering, critique, and study uses into a distinct space that serves as the heart for creative activity between the studio and prototyping labs.