Acero Picado Finds Its Home in Mariposa Plaza
Gordon Huether's public art piece "Acero Picado" was unveiled by the City of Fresno in Mariposa Plaza on Monday, February 26, following a five-year fundraising campaign. WRT worked with the artist on the pro bono effort to secure an "Our Town" grant from the National Endowment for the Arts.The piece will be integral to the newly re-designed Mariposa Plaza, a WRT project that is part of the larger campaign to revitalize Downtown Fresno.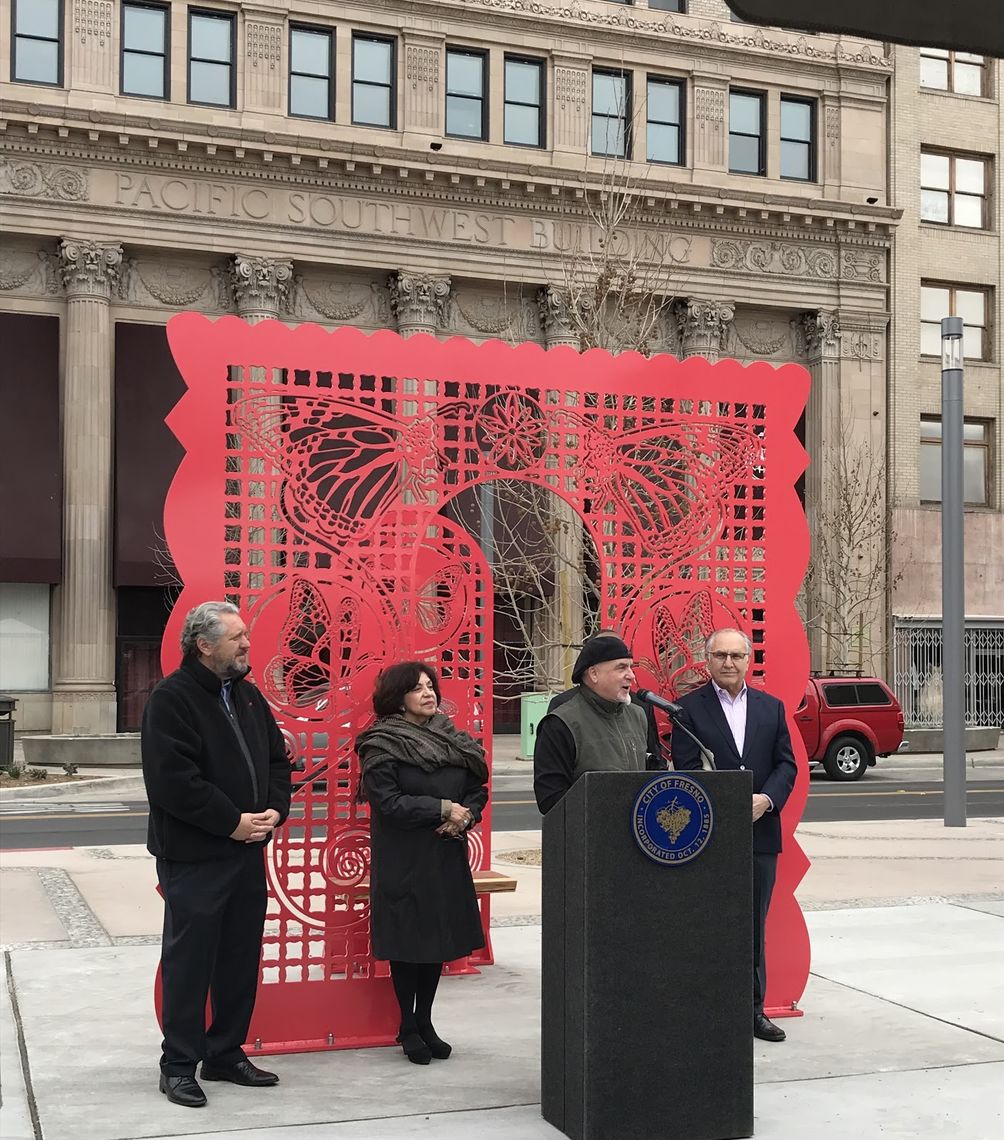 "Acero Picado" is inspired by the intricate paper cuts of traditional Mexican papel picado folk art. The piece is made up of three powder-coated steel, paired arched gateways and panels, each with their own unique design. The arched gateways represent three themes, music, farming, and butterflies—a nod to the park's namesake—reflecting the rich culture and history of Fresno's diverse community.
Positioned in the heart of Fulton Mall, "Acero Picado" will help integrate the plaza with the collection of public art pieces along Fulton Street. The benches incorporated into the gateways will welcome community members to the plaza, located less than two blocks away from new high-speed rail and bus rapid transit stations currently under construction as part of the transformation of the downtown area.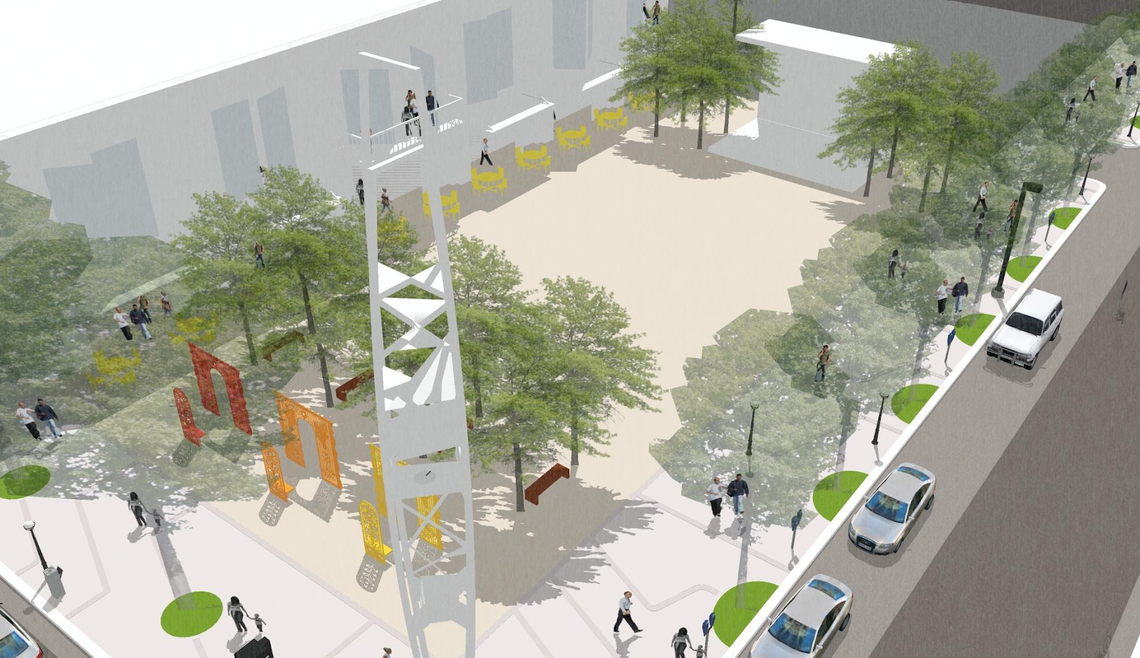 Follow along on social media for updates on WRT's renovation progress of Mariposa Plaza and the rest of Downtown Fresno.