Andrew and Mary Discuss Community Involvement at PA Stormwater Management Summit
Andrew Dobshinsky and Mary Morton join Claire Maulhardt to speak about Community-Based Approach to Green Infrastructure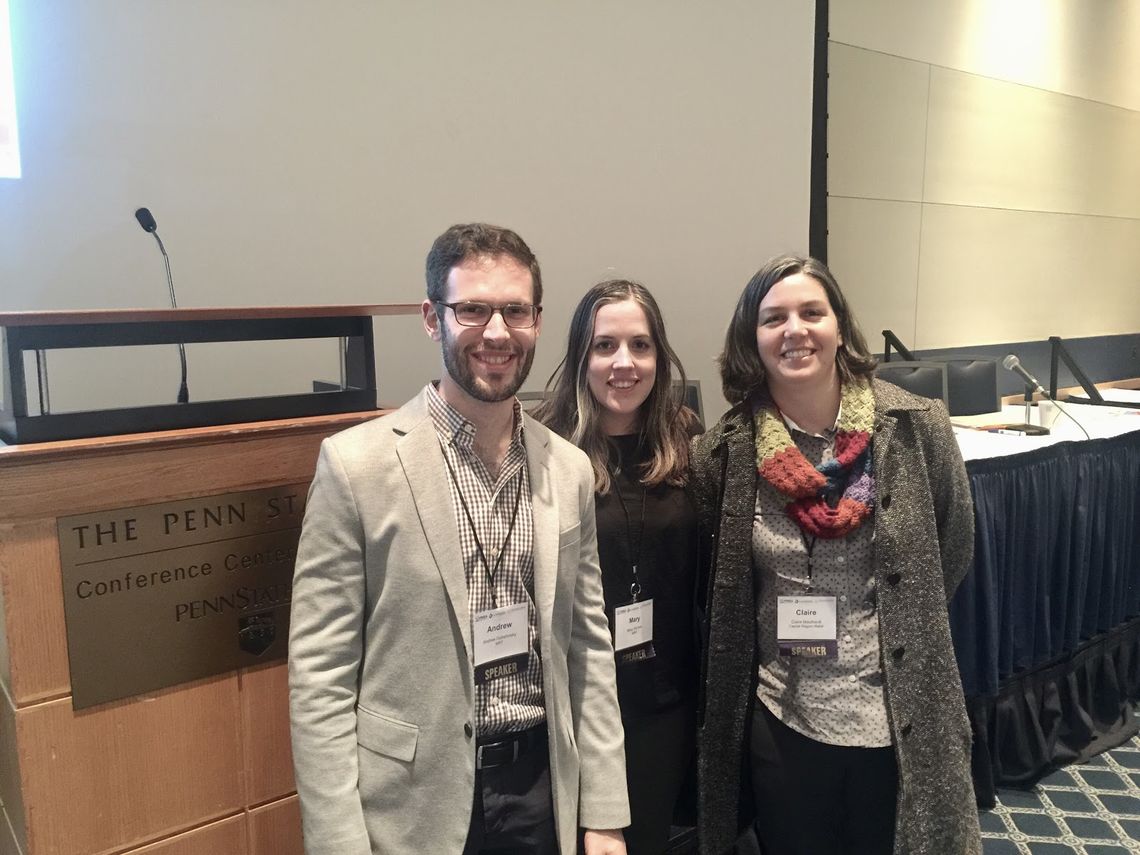 WRT senior associate Andrew Dobshinsky and associate Mary Morton spoke on a panel at the Stormwater Management Summit: Building Partnerships for Clean Water in State College, PA on November 13. The summit addressed the demand for municipal and environmental professionals across Pennsylvania to meet regulatory requirements and improve water quality by taking a unified approach to water, wastewater, and stormwater management services.
Andrew and Mary gave a presentation with Claire Maulhardt of Capital Region Water on "A Community-Based Approach to Green Infrastructure." The presentation discussed Capital Region Water and WRT's Community Greening Plan in Harrisburg, PA. The plan implements green stormwater infrastructure throughout the city as part of its long-term plan to reduce sewer overflows into the Susquehanna River and Paxton Creek. The plan also included the renewal of public spaces such as parks and greenways. Over 1,000 people participated in the planning process, empowering residents to partner in public realm transformation. 
The Community Greening Plan previously received the 2017 Planning Excellence Award from the Pennsylvania Chapter of the American Planning Association for the plan's positive impact on the community and quality of life.