APA PA Selects 'West Side Pride' as the Winner of the 2021 Award for Plans
The 'West Side Pride' Neighborhood Plan has been chosen by the Pennsylvania Chapter of the American Planning Association for exemplifying the best and brightest in Pennsylvania planning.

 West Side Pride is a comprehensive 10-year neighborhood revitalization plan for West Scranton, PA. Historically disinvested and overshadowed by other parts of the City, the West Scranton Neighborhood's objective for the plan is to strengthen a sense of place and identity and foster economic vitality.
To engage the community, and specifically hard to reach residents, a steering committee of 26 persons was established with more than half residents of the neighborhood. Efforts included a door-to-door survey, with more than 250 responses, and meeting in a box designed for youth, non-English speakers and senior citizens. Early action projects were completed throughout the planning process to show progress and gain community buy-in.

WRT worked alongside NeighborWorks Northeastern Pennsylvania, a mission-driven organization that creates opportunities for people to live in affordable homes, improve their lives, and strengthen their communities.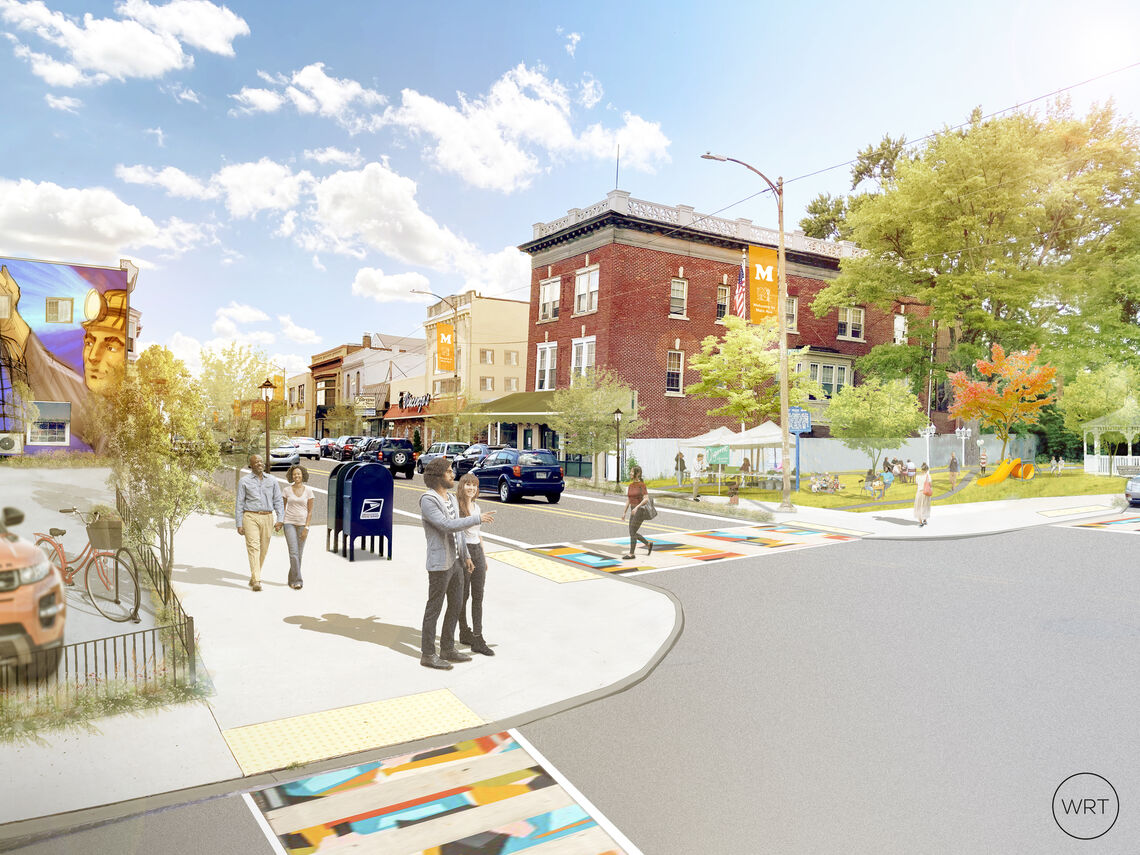 The plan includes an implementation strategy with a mix of short-term and long-term goals to ensure momentum, with costs, responsible parties and prospective funding sources. Over the next 10 years, neighborhood improvement strategies related to solidifying the neighborhood's community character, improving its commercial corridors, services and amenities, and developing senior housing, among other advancements in housing, will be implemented.
The steering committee was kept intact to oversee implementation of the ten year plan, and shortly after approval, the neighborhood implemented the Hometown Hero's Banner Program, crosswalk and park improvements and gateway signage.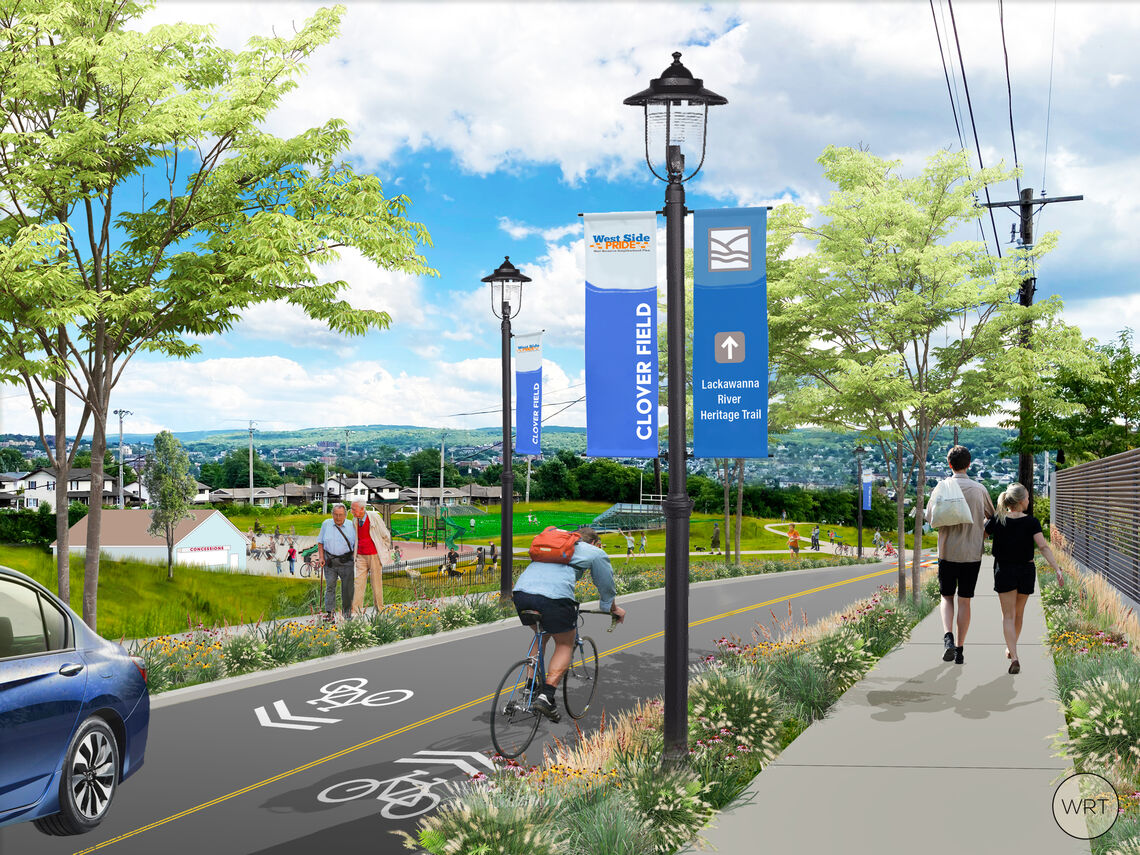 These improvements will lead to West Scranton becoming a vibrant, welcoming community with safe and affordable neighborhoods, walkable business districts, and a spirit of neighborliness that is celebrated in its culture and connections to schools, parks, and community organizations. 

According to APA PA, "The plan achieves its essential purpose. Its thoughtful organization and graphics appeal to a wide range of users and the size and scope allow for implementation."

"It is an honor to receive this award not just on behalf of NeighborWorks but all the people and organizations who were involved in developing our West Scranton Neighborhood Plan, especially the residents," said Todd Pousley, Neighborhood Revitalization Manager.
"From the beginning, we set out to develop a resident-driven plan that reflects the ideas and priorities of the people who live and work in West Scranton."
This was accomplished with the help of a 26-person steering committee. "We also couldn't have done it without the support of our consultants at WRT, the City of Scranton, and the Regional Foundation, who funded our neighborhood plan. We can't wait to put the plan into action!" 
Read more about this exciting plan here.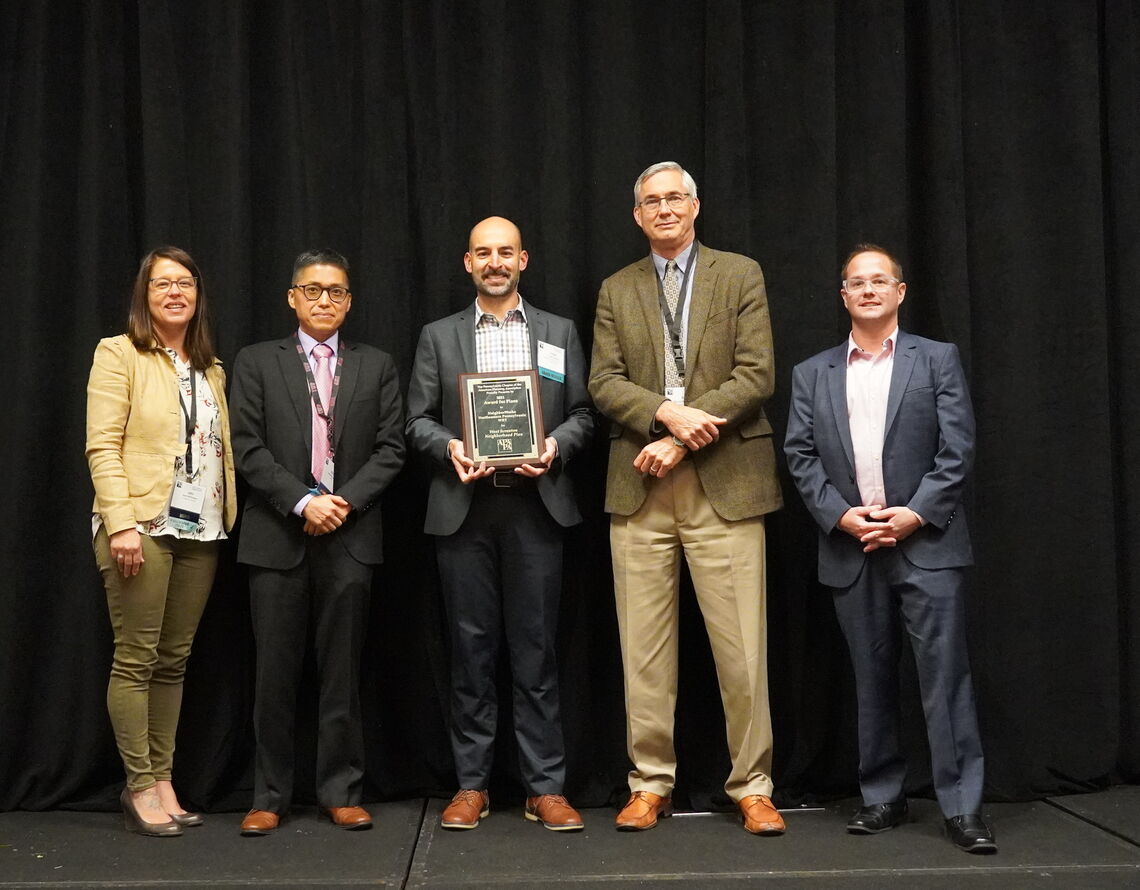 Congratulations to the entire team and the community of West Scranton!