Betty Irene Moore Hall School of Nursing at UC Davis Celebrates Grand Opening
On October 13th, the Betty Irene Moore Hall School of Nursing at UC Davis celebrated its grand opening with a ribbon cutting ceremony in Sacramento, CA.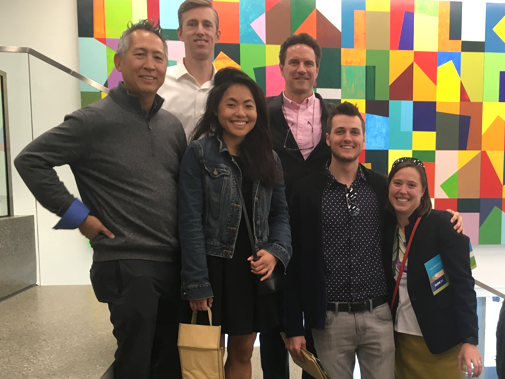 Serving as the landscape architect for the project, WRT worked with WRNS Studio, McCarthy Builders, and Thornton Thomasetti to design the LEED Gold academic building at UC Davis Health.The 70,000-square-foot facility and surrounding landscape architecture embodies UC Davis' mission to reinterpret education by providing a collaborative community to prepare future health professionals.
The landscape design features low-no irrigation and is part of a central campus landscape showcase area featuring native, drought-tolerant and arid landscape plants from the deserts in the Southwest. The site also includes an extensive network of stormwater bio-retention areas and numerous outdoor gathering areas to encourage indoor/outdoor learning and social functions. A wellness garden, acupuncture walk, and rehabilitation garden are also included to promote mental and physical well-being on campus.
Learn more about the project by visiting http://bit.ly/2yX3oSh