Catherine Todd Senior Living Center Celebrates Grand Reopening
WRT, in collaboration with The Michaels Organization and Jersey City Housing Authority, created a Master Plan for Montgomery Gardens and the surrounding neighborhood in 2012. The plan's recommendation for the first phase was the transformation of one public housing tower into the Catherine Todd Senior Living Center.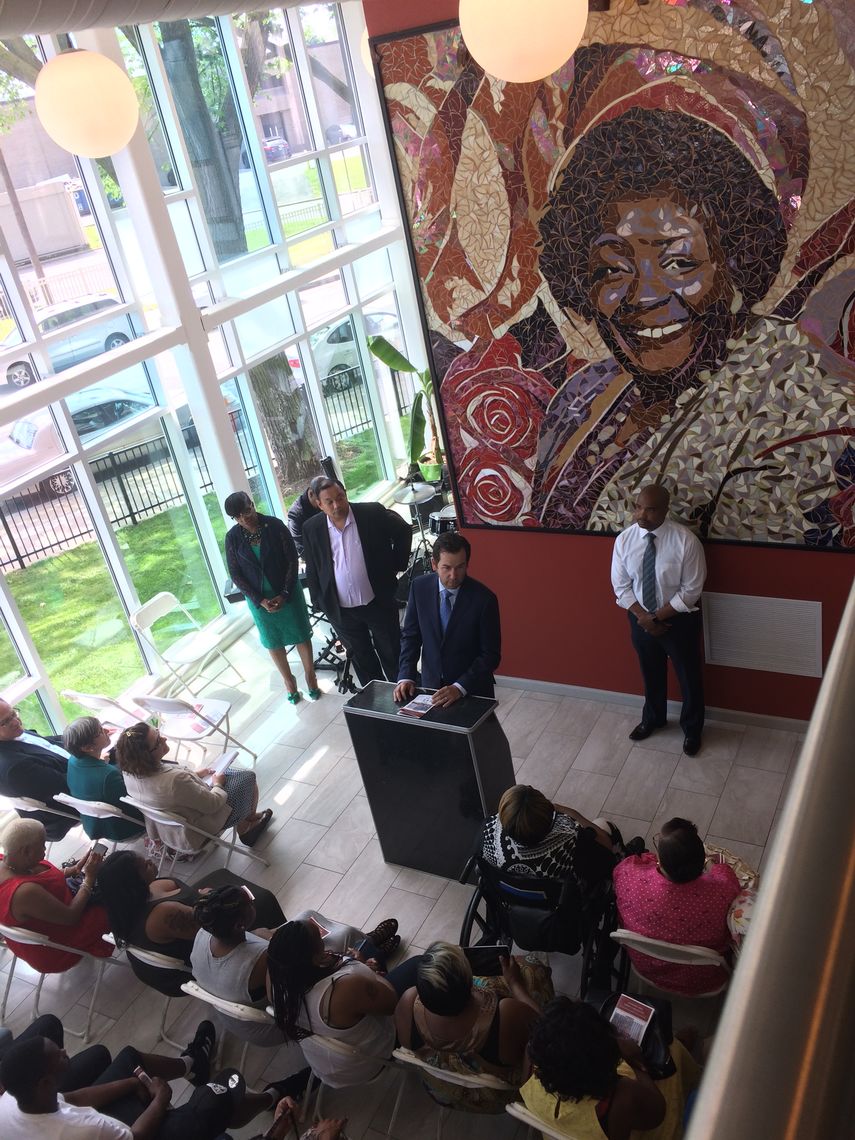 Catherine Todd offers 68 modern apartments for individuals over 62 years old who earn less than 60 percent of the area's median income. An additional five apartments are reserved for seniors who were previously homeless.
The two-year planning effort was funded by the highly competitive United States Department of Housing and Urban Development (HUD) Choice Neighborhoods Program. This initiative supports locally driven strategies to address struggling neighborhoods, and focuses on housing, people, and neighborhoods. The 15+ acre redevelopment area includes nearly 900 new mixed-income rental and condominium apartments as well as a neighborhood mixed-use commercial center in the heart of Jersey City, all within walking distance of the Journal Square's Port Authority (PATH) station. In addition to being recognized by HUD, the master plan received the New Jersey Future Smart Growth Award in 2013.
The second phase of development includes mixed-income family units; subsequent phases include mixed-use developments -- one of which includes a community health center, a supermarket, charter school and an early childhood education center.
The community offers views of the Jersey City and Manhattan skylines as well as long views to Ellis Island and The Statue of Liberty. The modern design complements the neighboring Beacon Luxury Apartments, the Art Deco complex of buildings that formerly housed the Jersey City Medical Center. Learn more about the project by visiting https://tmo.com/mdc/news/2017/06/22/obsolete-high-rise-reborn-as-catherine-todd-senior-living-center