Colin Curley Chosen as Recipient of 2016 WRT Award
WRT has announced Colin Curley as the recipient of the 2016 WRT Award.  The WRT Award recognizes an outstanding Landscape Architecture student who has completed the second year of the three-year program. Nominees are chosen by the Faculty of Landscape Architecture and Regional Planning prior to their senior year at the University of Pennsylvania. The nominees are then interviewed by WRT team members who ultimately select the winner.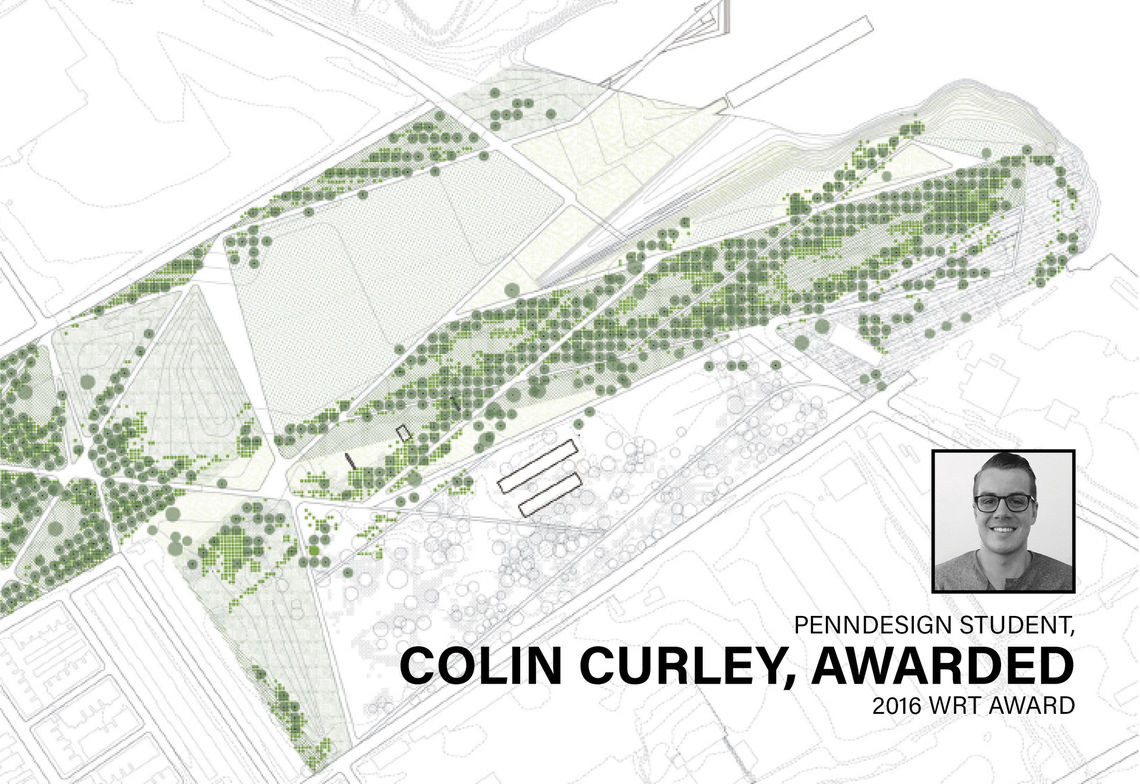 Colin Curley received the 2016 WRT award at the PennDesign Award Ceremony on May 15th and was one of three highly qualified students nominated for the award. Curley received his Bachelor of Science in Architecture with a minor in Architectural History and Historic Preservation with highest honors from the University of Virginia School of Architecture. He is currently pursuing a dual M.Arch/MLA at the University of Pennsylvania, and is an active teaching assistant for ecology, studio, and theory courses, as well as a research and editorial assistant for Scenario and LA+ Journals.
In addition to recognition at the PennDesign Award Ceremony, Curley was also awarded a cash prize. The WRT Award has been offered for over two decades as a way to celebrate the University of Pennsylvania's global reputation in the field, as well as WRT's long standing contribution to the program. Learn more about the PennDesign awards here.