Connecticut's Largest Multi-Family Passive House Project Opens
Meriden Commons II, one of Connecticut's largest multi-family Passive House projects seeking certification, opens to the public.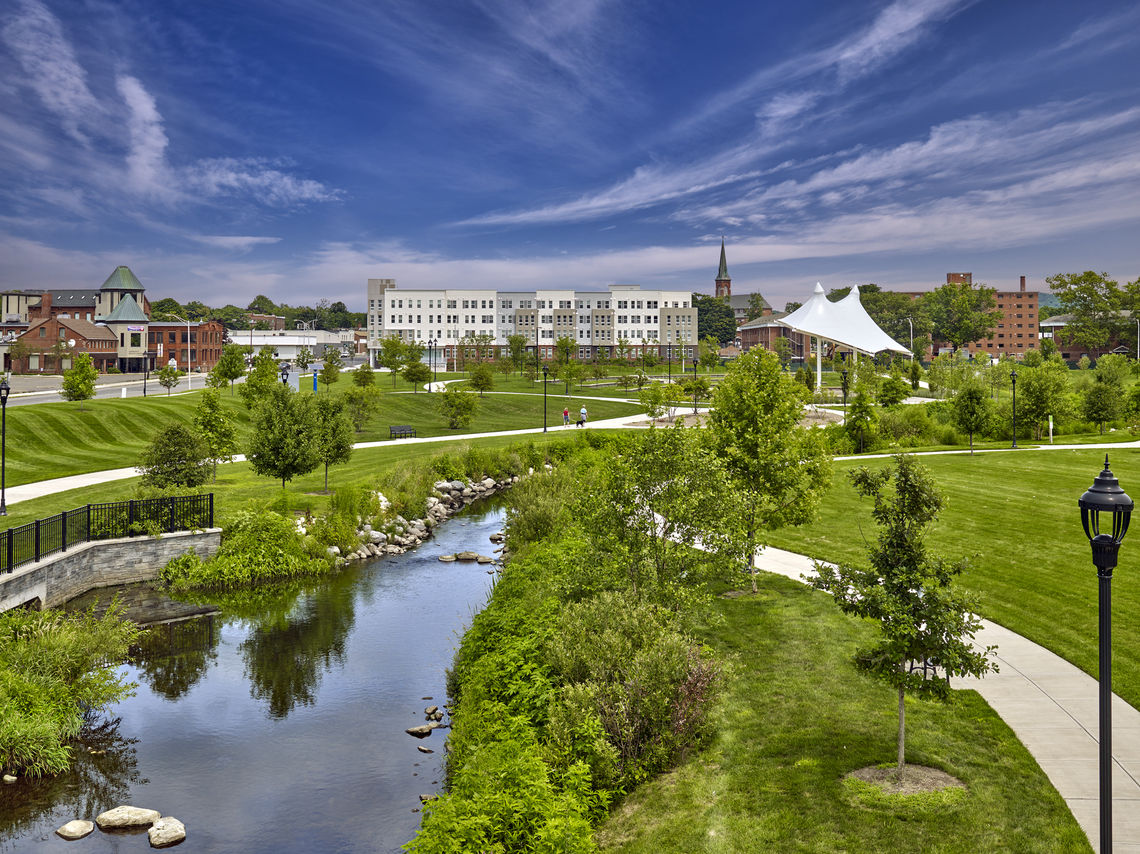 WRT, along with master developer Pennrose, the City of Meriden, CT, and the Meriden Housing Authority, recently celebrated the grand opening of Meriden Commons II. This project was the second phase of the transit-oriented Meriden Commons Development: mixed-income housing that, together with a signature park and new train station, has brought excitement and renewed energy to downtown Meriden. WRT served as grant writer, planning coordinator, master planner, and architect to the City of Meriden, as well as Master Planner, Architect and Passive House Consultant to Pennrose, LLC, and their partners, including The Cloud Co., LLC, and the Meriden Housing Authority.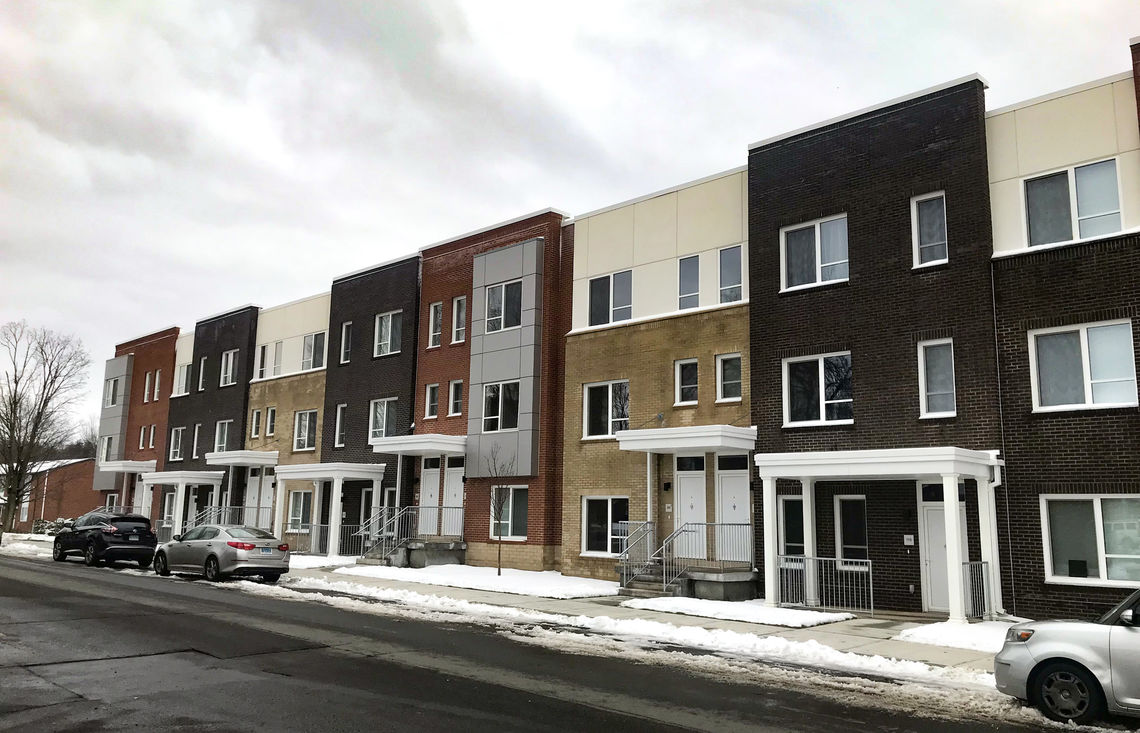 Meriden Commons Phases One and Two sit on the site of Mills Memorial Apartments, a 140-unit public housing development that was considered obsolete by today's standards. The first phase of Meriden Commons, which entailed a 75 unit highly energy efficient apartment complex, was designed to provide breathtaking views of the newly envisioned Meriden Green, while avoiding the footprint of the existing Mills Memorial public housing site. It was also designed in anticipation of an immediate second phase, and incorporated features such as contiguous parking and a shared open space amenity.  
The Meriden Commons Development involved complex land transfers between the city and housing authority that incorporated changes in developable areas based on new flood mitigation measures. The second phase of Meriden Commons included an additional 76 high-quality, mixed income apartments — 60 of which are affordable units and 16 market-rate apartments units — which complement the City of Meriden's vision to activate the adjacent Meriden Green area. Phase One development is fully occupied and Phase Two is already 85% leased.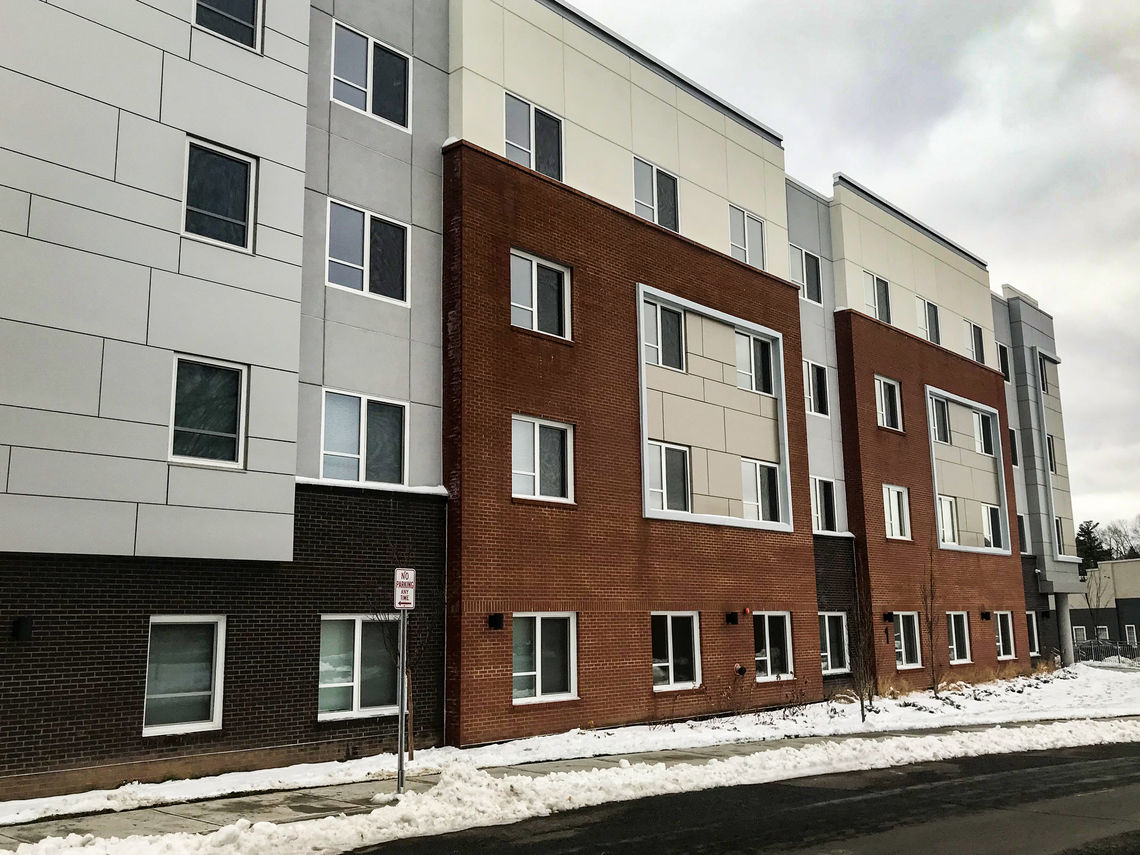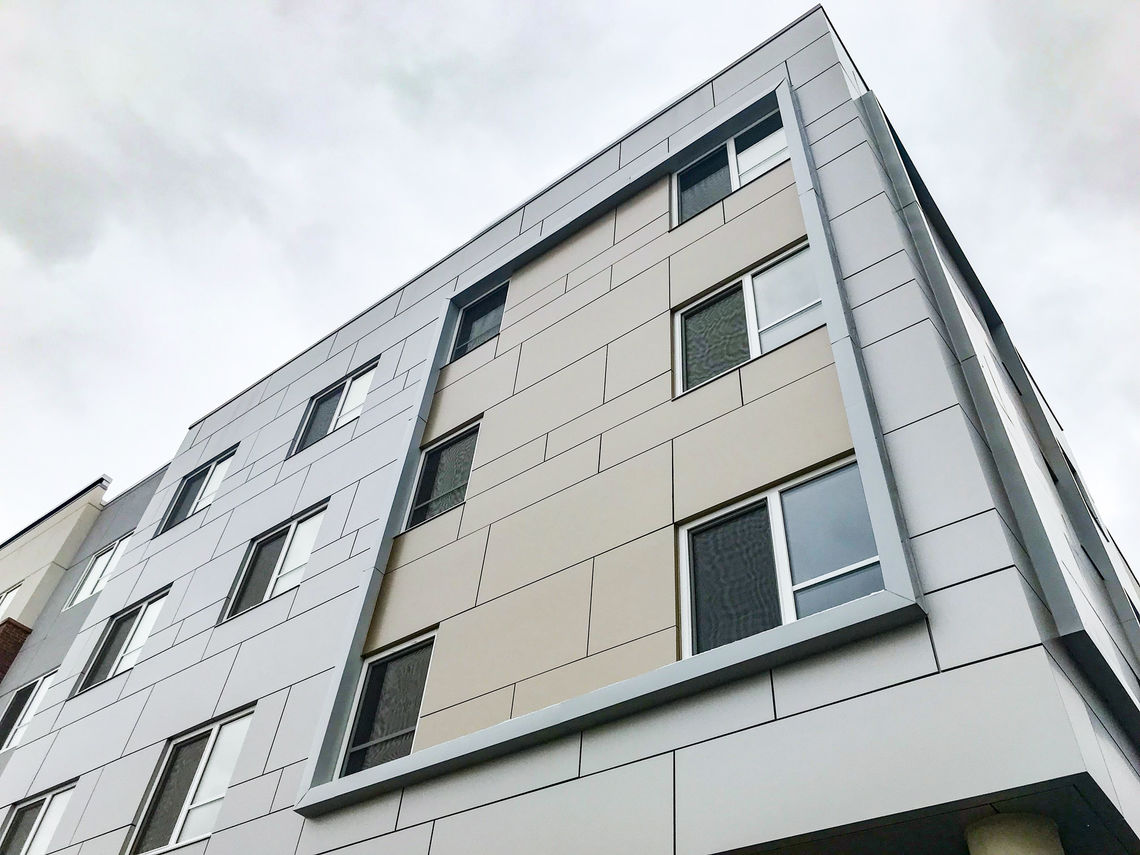 Meriden II is also setting the standard for high-quality affordable housing in the state of Connecticut.  It is one of state's largest multi-family projects seeking Passive House certification—a rigorous standard for energy efficiency in buildings that results in a minimal expenditure of energy for space heating and cooling. 
The transformation of downtown Meriden, Connecticut is a story replicable in towns and cities across the country. For decades, downtown Meriden struggled to recover from a declining manufacturing economy, seismic shifts in shopping preferences, catastrophic flooding, demographic changes, and underutilized or obsolete buildings—including a distressed public housing site in the heart of downtown. 
Decades of incremental investments made by the City and its stakeholders were capped by a two-year, bilingual HUD Choice Neighborhoods Planning process during which disparate community members rallied behind a singular vision—a vision that bequeaths a sustainable future to the next generation of residents. 
"Meriden Commons I and II kick off downtown Meriden's transformation into a safe, highly walkable neighborhood where people want to live," said Woo Kim, WRT Principal. "We look forward to helping spur economic development with high-quality, affordable housing in the city's downtown district, especially as transit continues to improve in the area." 
Congratulations to all involved on this major development and accomplishment. 
Meriden Commons in the news: 
myrecordjournal.com: Meriden celebrates new downtown housing, awaits more
Pennrose: Pennrose Celebrates Grand Opening of Meriden Commons II