Denbigh-Warwick Area Plan Recognized as Commonwealth Plan of the Year by APA Virginia Chapter
The award honors the best planning document of the year that shows outstanding planning processes, vision, implementation strategies, and innovative approaches.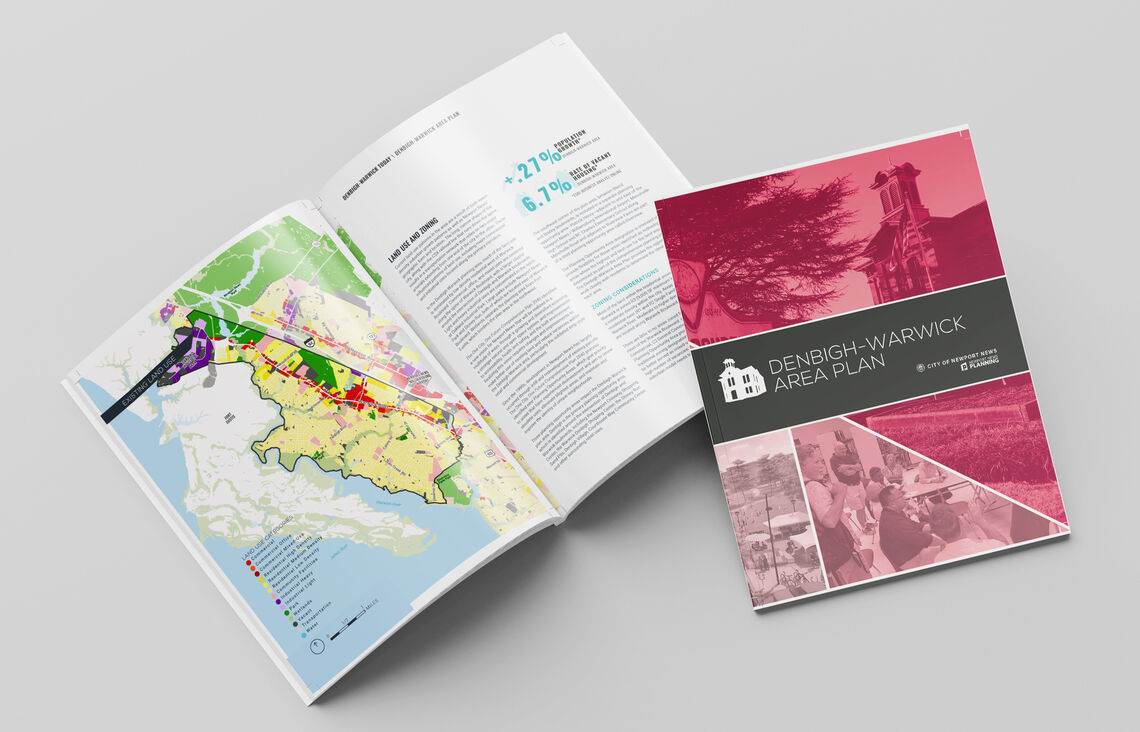 The Denbigh-Warwick Area Plan focuses on revitalizing the Denbigh-Warwick community  in Newport News, VA by fostering a more vibrant sense of place that enhances safety, attracts investment, and strengthens connections to facilities, public transit, open space, and the waterfront. The planning team worked closely with stakeholders and city leaders in order to closely align this plan with Newport News' previously established goals. 
The 20-year vision outlines implementable strategies focused on five inter-related themes—placemaking, connectivity, economic development, health and safety, and natural systems—that strive to concentrate redevelopment on a series of village centers, improve walkability, and access to civic amenities, preserve natural resources, and distinguish the area's identity to make it a special place for residents and visitors of all ages. The team's planning process embraced a transparent public engagement strategy to ensure the community's many voices were reflected in the plan.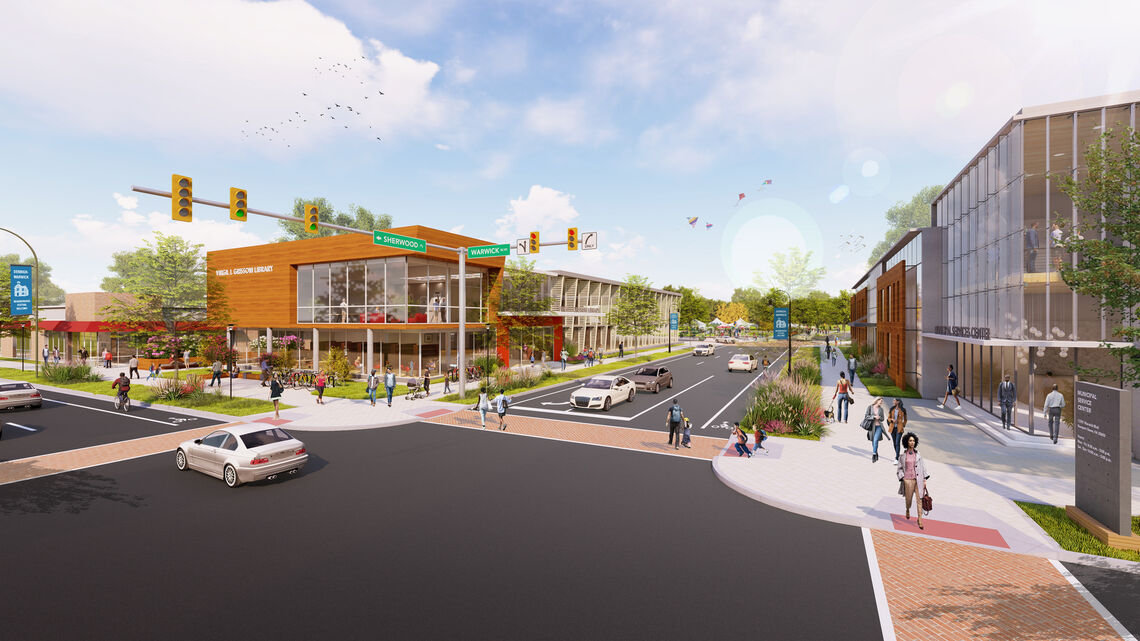 Congratulations to the master planning team, including the City of Newport News, Newport News Department of Planning, The Miles Agency, Partners for Economic Solutions, and the community members that provided the input that made this plan possible.