Downtown Allentown Revitalization District Named Winner of Urban Land Institute's Global Award for Excellence
The "Downtown Allentown Revitalization District (including PPL Center Arena Block & City Center Allentown)" was one of 13 real estate development projects worldwide to win the Urban Land Institute (ULI) 2017-2018 Global Award for Excellence, which is widely recognized as the land use practice industry's most prestigious award.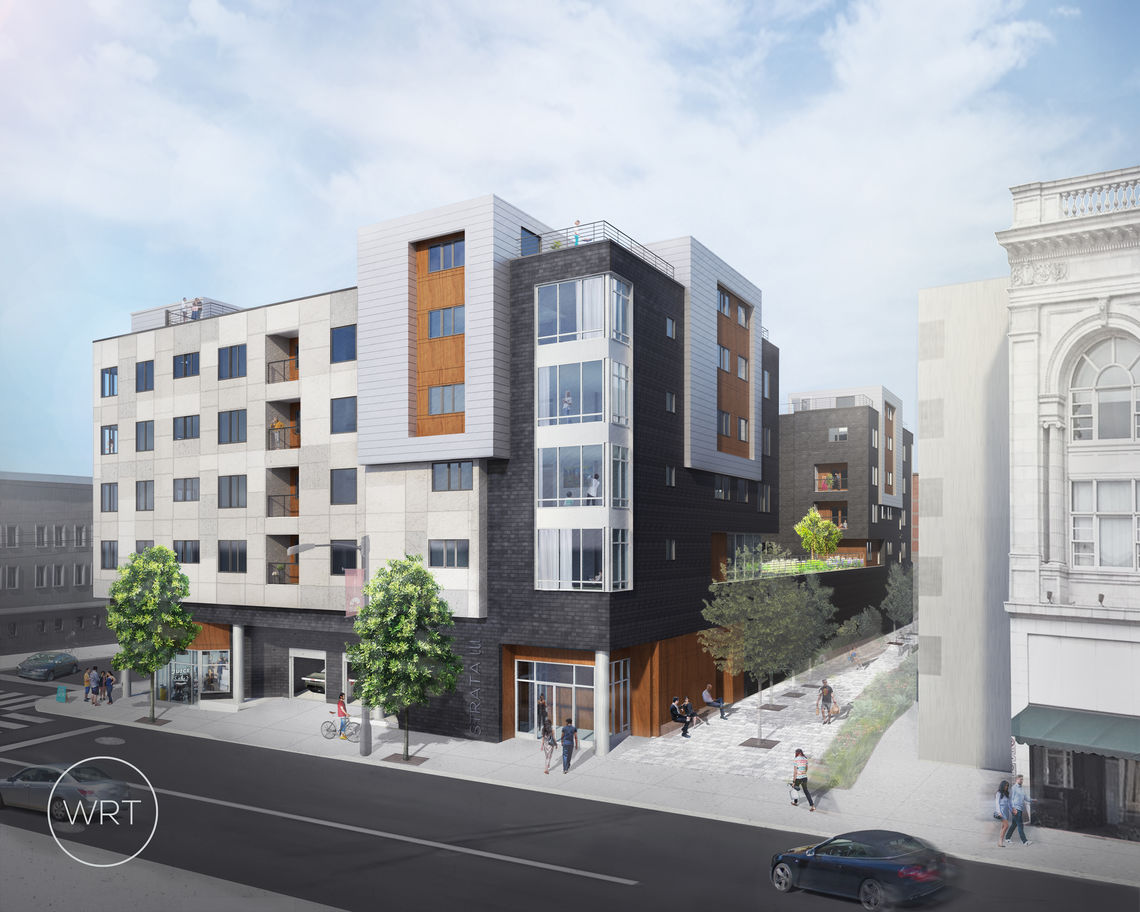 The winners, each of which demonstrates an innovative, forward-looking approach to design and development, include eight projects in the United States, two in Canada, one in Europe and two in Asia. The Downtown Allentown Revitalization District is the only winner in Pennsylvania and one of just two in the Northeastern United States.
WRT worked alongside City Center Allentown on the design of various projects that helped reposition downtown Allentown into a regional center of excellence for business, culture and metropolitan living. City Center includes more than 1.4 million square feet among three Class A office towers, the Renaissance Allentown Hotel, The Shops at City Center, restaurant space, historic renovations, coworking spaces, and the WRT-designed STRATA West, East, and Symphony apartment buildings. City Center's total investment in downtown Allentown is $400 million, with additional development of office, residential, retail and green space underway.
Strata Symphony (the third in the series) is now leasing.