Elm Avenue Corridor in Southwest Fresno on its way to revitalization
The City of Fresno has adopted the Elm Avenue Revitalization Strategy, leveraging EPA's Area-Wide Brownfields Grant program to support site reuse and corridor enhancement.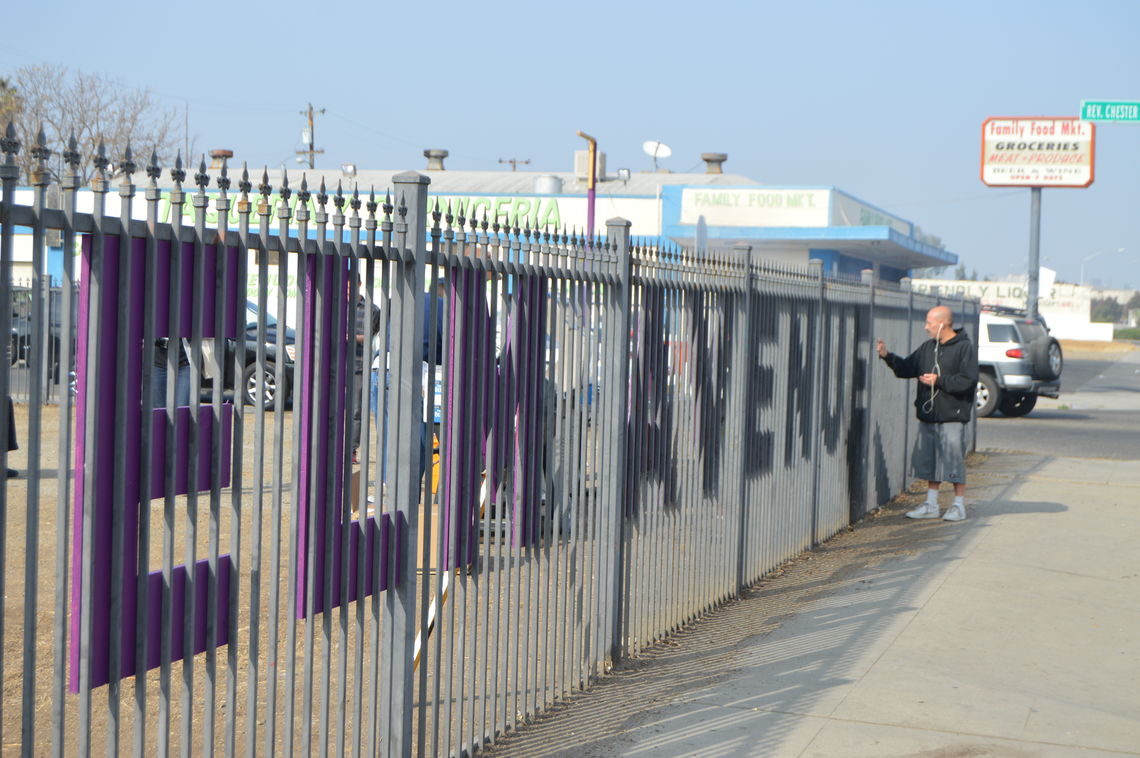 Southwest Fresno neighborhoods have been impacted by industrial uses while being separated from the rest of the city by freeways and rail lines. The community is challenged by limited access to jobs, parks, grocery stores, and other services. The 2.25-mile Elm Avenue Corridor connects several Southwest Fresno neighborhoods. Multiple vacant properties along the corridor have been identified as brownfields or potential brownfields. Through revitalization, these properties can promote a healthy environment for residents. 
Joined by HR&A, Center for Creative Land Recycling, Urban Diversity Design, and Precision Civil Engineering, WRT worked closely with community members to develop a vision for improvements to the corridor and catalyst sites, and actions for City agencies and community leaders to realize that vision.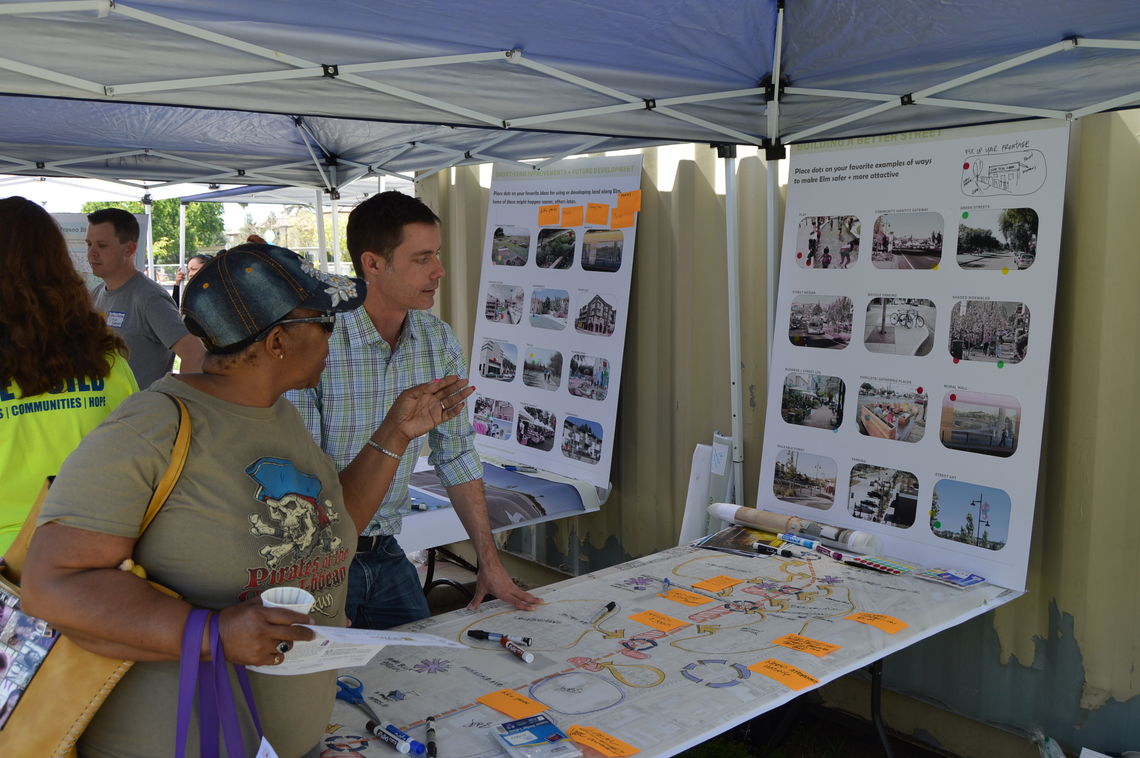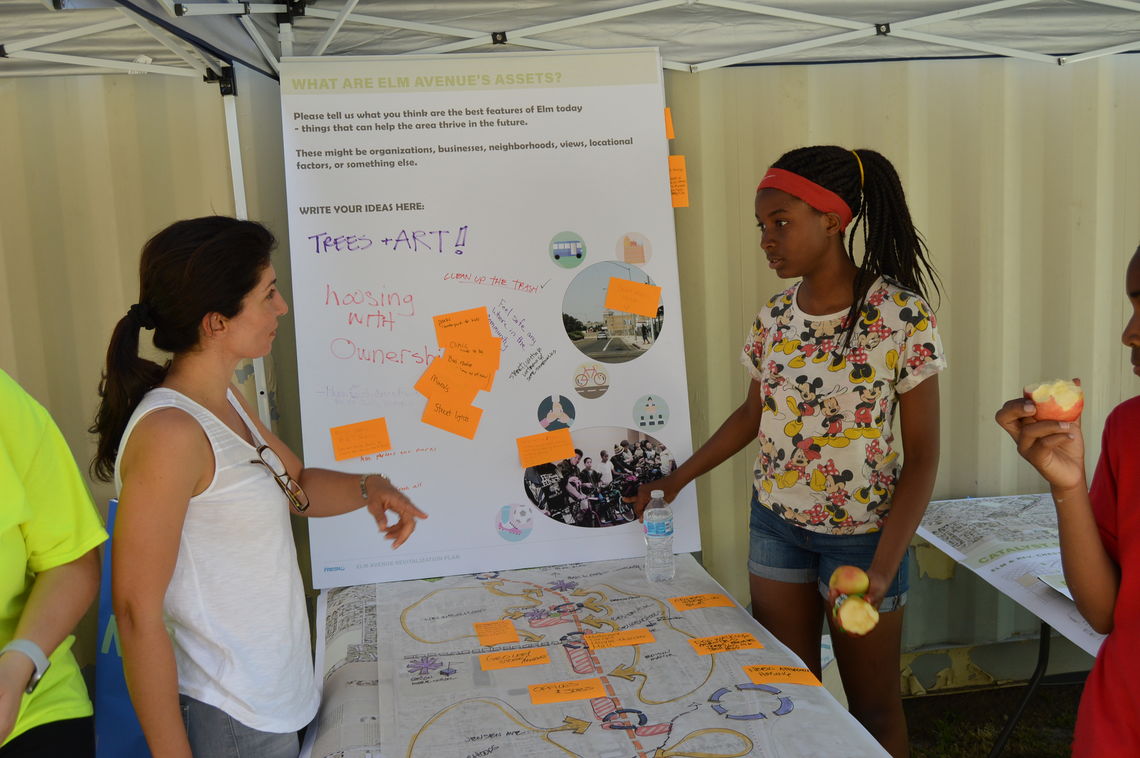 These actions began even before the plan was complete. WRT supported a City/St. Rest Baptist Church partnership in creating a temporary plaza to activate a prime corner along the corridor, complete in time for a holiday festival in 2018, farmer's markets, and other pop-up events throughout the past year. The City and the newly formed St. Rest CDC have continued to build on that success, and WRT looks forward to being a part of it.  
This work has been generously supported by the EPA, with grant funding and technical assistance.