Employee Spotlight: A day in the life of Pamela and Mark, how they express creativity, and a beautiful poodle named Olive.
If you've visited the WRT offices recently, you've probably been greeted by our fabulous office administrators, Pamela (Philadelphia) and Mark (San Francisco). Learn what a typical day looks like for them, how they express their creativity, and get ready for a guest appearance by a very special poodle.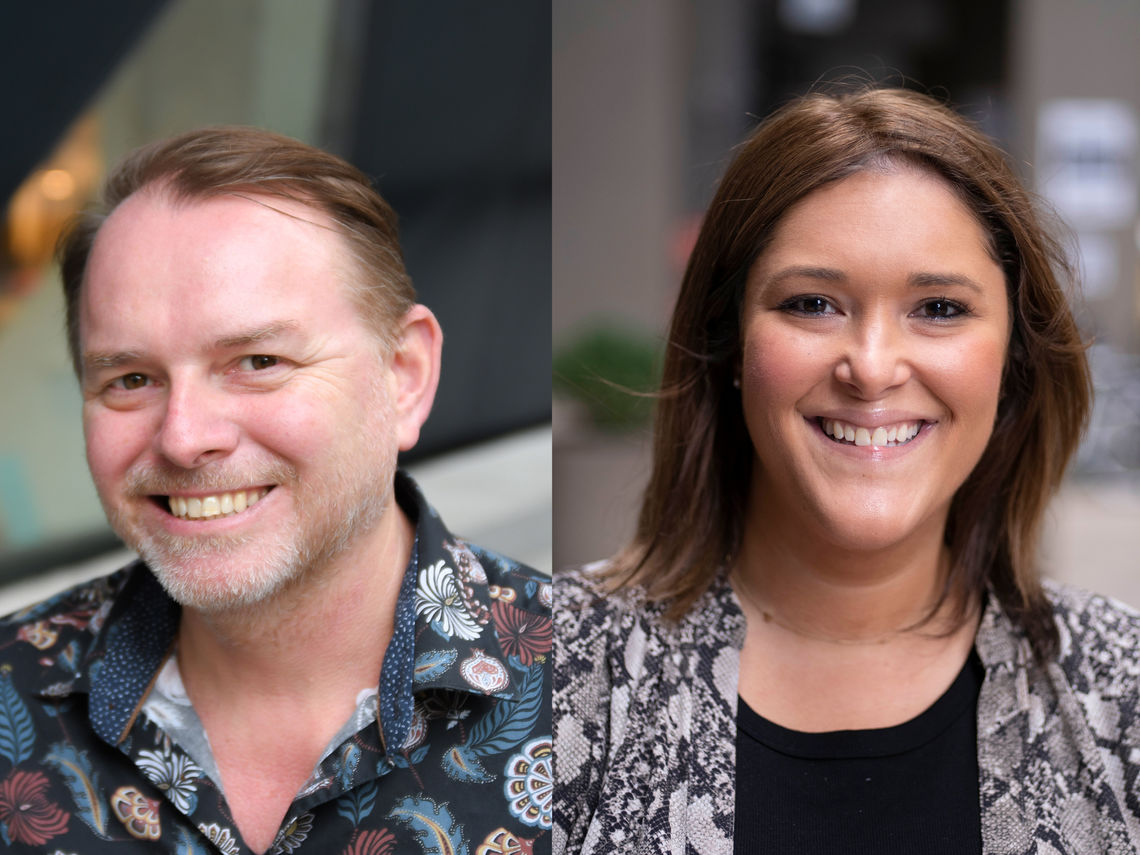 Mark McDonald (San Francisco) and Pamela Schatz (Philadelphia)
What three words would you use to describe your role? 
Pamela: Supportive, organized, and multitasking 
My position requires being able to shift focus and change gears to respond to requests and questions as needed while keeping details from falling through the cracks.  
Mark: Diverse, fluid, and diplomatic 
Before working at WRT, what was the most unusual or interesting job you've ever had? 
P: In college, I interned for the Philadelphia 76ers (my hometown team!) in their Public Relations/Live Events Department. It was awesome to be up close with the players and see how a professional sports organization is run. My favorite part was assisting at live events—the energy and challenge of coordinating so many moving parts was exciting!  
M: I was a Latin American dance teacher! 
What does a typical day look like for you? 
P: Every day, I take inventory of supplies, check the kitchen/common areas, and respond to any outstanding requests or messages. I am responsible for answering and directing calls, responding to vendors and clients, distributing mail, packages, invoices, and checks. I assist in coordinating and preparing shipments and couriers and help to support staff for any project and/or internal related needs as they arise. Part of my role, as well, is to provide administrative support to two of our principals. 
M: No day is ever the same, so this keeps me on my twinkle toes. The basic outline however is: 
10-minute walk to work 
Crank up the coffee 
Review the day 
Make what needs to happen.... happen! 
Ensure we have happy WRT vegemites! (An Australian term for happy people!)
Take a break to walk my dog, Olive 
How do you express your creativity? 
P: I express my creativity by volunteering. I volunteer at an afterschool reading program where I find myself trying to come up with creative ways to teach reading and writing skills that will resonate with the kids. That might involve creating a song, learning tools, performing a play, acronyms or any activity that helps to make the information more relatable. 
M: Many moons ago, my main creative outlet was dance. I was a successful competitive dancer and a teacher traveling the world. In a nutshell, this was my life and I expressed my creativity via choreography, use of body, and musical interpretation. When these elements come together successfully, the feeling is hard to describe. After retiring from dance, I moved to India with my husband for his work. It was there that I found a new outlet via art classes. I continue to dabble with this occasionally and have recently started attending a monthly drawing class in San Francisco. 
What attracted you to this industry? 
P: I am a novice to the architecture, landscape design, and planning industries. I had no insight into this area of focus before coming to WRT. Understanding WRT's multidisciplinary approach to projects, process, and clients has been a great lens to gain insight and I look forward to learning more! 
M: My husband's aunt was a travel specialist who was based in Chicago. She introduced us to the architecture of Frank Lloyd Wright and Frank Gehry on our first visit to the States and we have become great fans seeing many of their buildings on our travels. We also love the amazing designs of Zaha Hadid and of course the iconic Sydney Opera House. 
Bonus Question: 
If you could be anyone from any time period who would it be and why?  
M: I think Queen Elizabeth II would be a good option. Long-living and traveled the world and seems to be a pretty cruisy gig. I would just want to schedule my travels for an endless summer and G&Ts.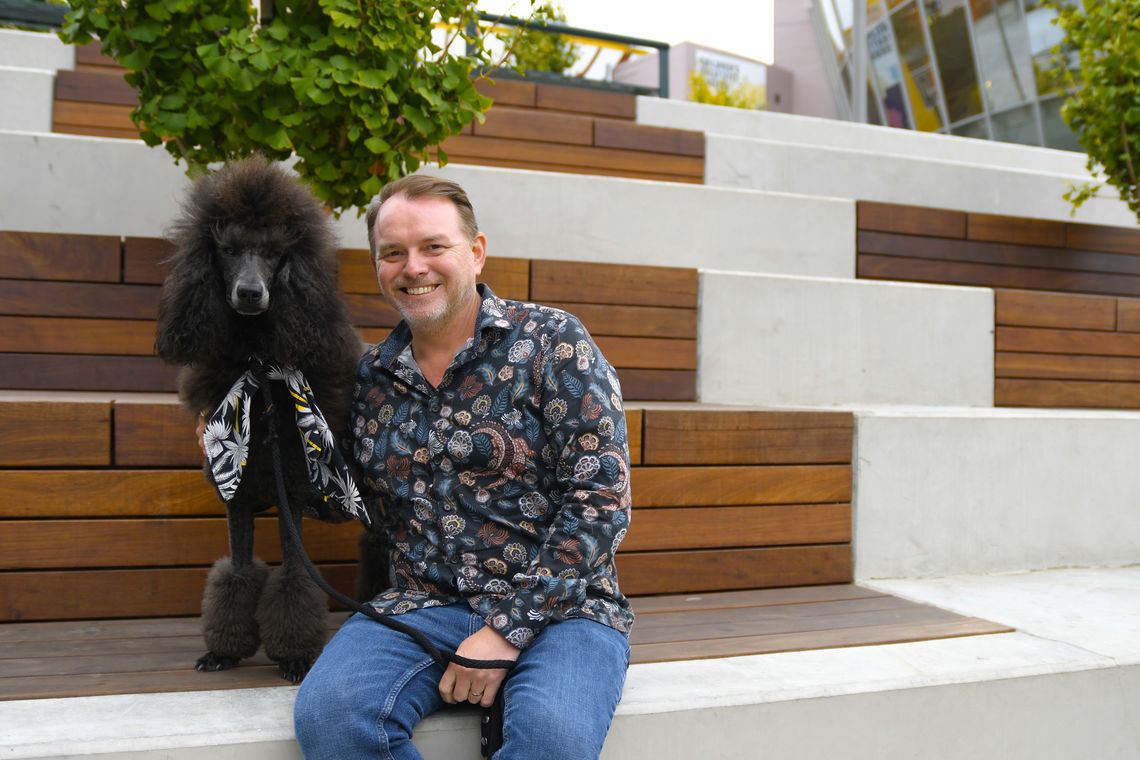 Mark and his dog Olive - the unofficial San Francisco office mascot.