Equal Justice Center selected as one of 15 national projects in AIA's 2019 Emerging Professionals Exhibit
The Emerging Professionals Exhibit is an annual digital exhibit that celebrates the most creative plans, projects, art, and design from the rising generation of architecture and design professionals.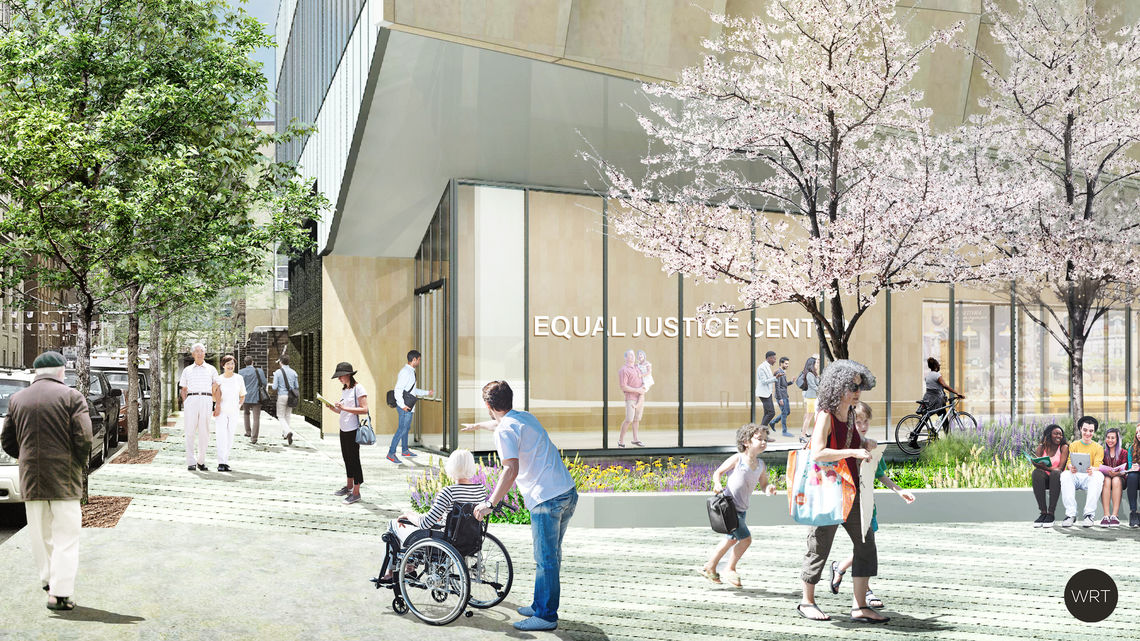 The theme for this year's Emerging Professionals Exhibit is Designing for Equity which challenges how we explore and design building inclusive environments where differences make a positive impact.
Designing for Equity is at the core of the Equal Justice Center's vision, carefully balancing a civic mission to raise the visibility of access to justice issues, and a personal mission to offer a judgement-free zone for those seeking aid. WRT Project Designer, Jared Edgar McKnight, Assoc. AIA submitted the Equal Justice Center (EJC) for recognition in this year's exhibit, noting the importance of the EJC's design in telling the story of the meaningful social impact the project will facilitate in the Philadelphia community.
The first of its kind in the country, the EJC will co-locate twelve legal aid organizations and foster opportunities to strengthen their client services, setting a new national standard for inter-agency collaboration and operational efficiency for the provision of free legal services. Philadelphia's deep and chronic poverty continues to be our city's most formidable challenge. With essential legal and social services currently spread across the city's limits, those with limited financial resources often face the daunting task of identifying where to go to take the first step. The concept of the EJC solves that. Aspiring to amplify the collective voice of social justice, the EJC seeks to enhance client experiences, promote pro-bono opportunities in the legal community, and encourage meaningful collaboration, dialogue, and research.
The AIA's Emerging Professionals Exhibit is open to architecture students, recent graduates, and architects licensed fewer than 10 years.