FDR Park's Gateway Phase projects are underway
The Pattison Playground and the Welcome Center projects are specifically intended to make all park users feel welcome and wanted at FDR Park.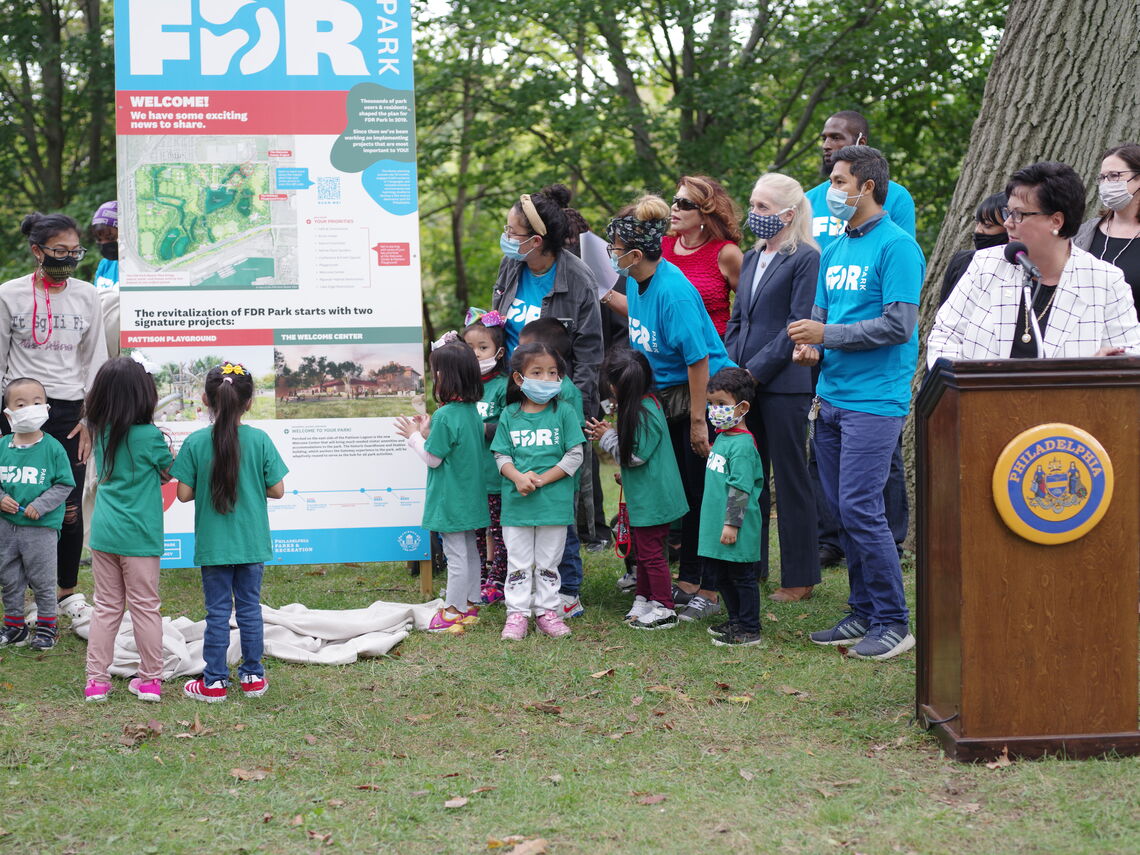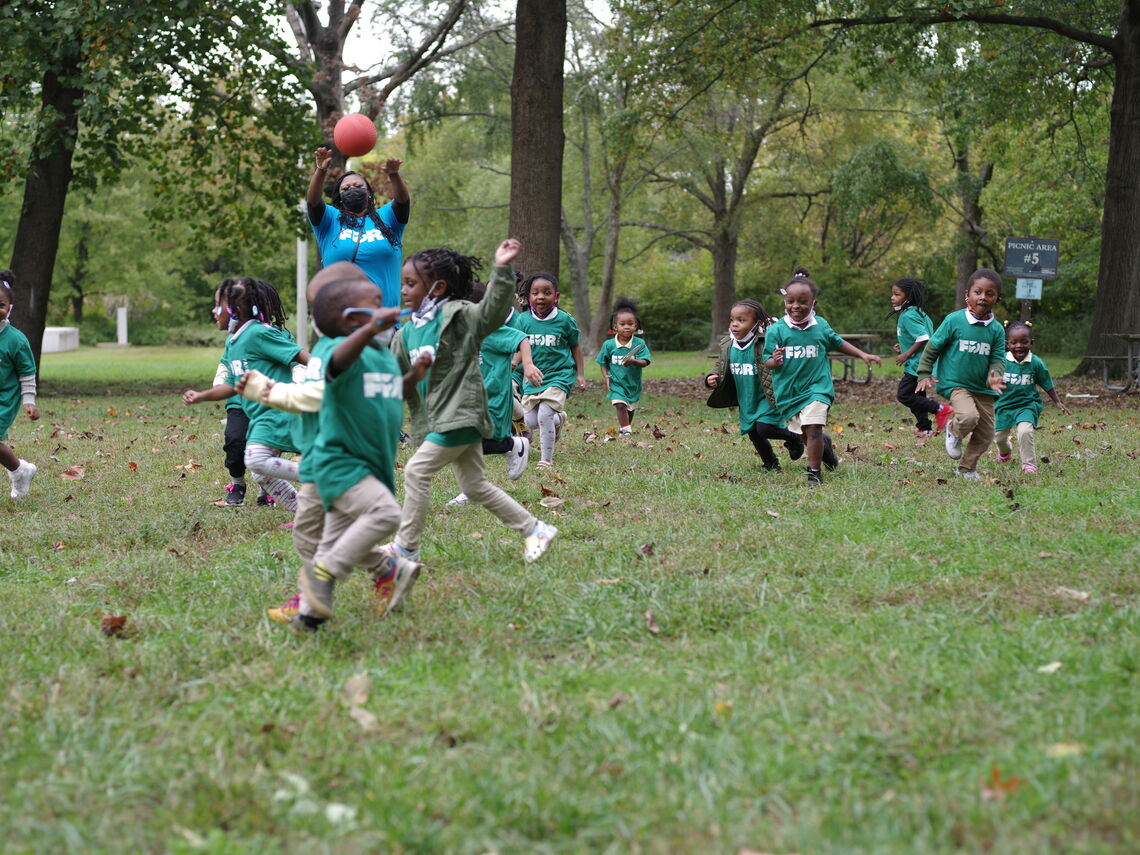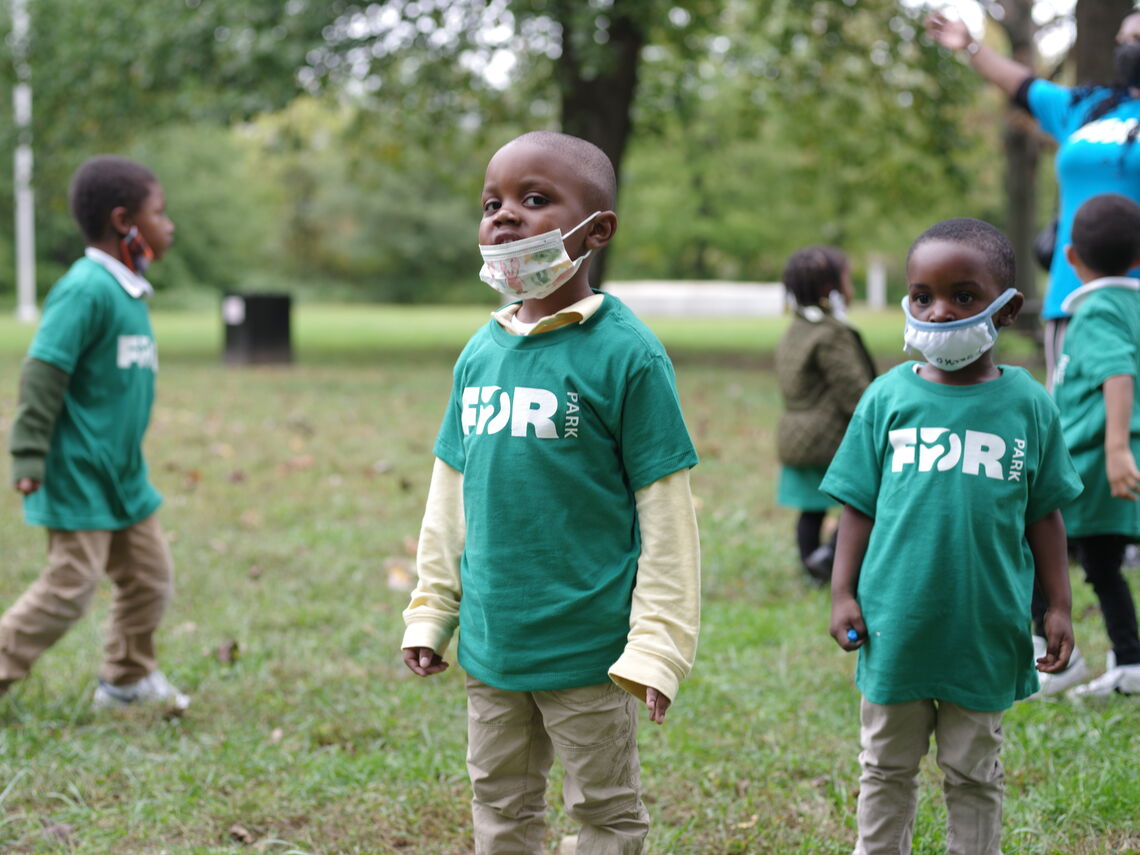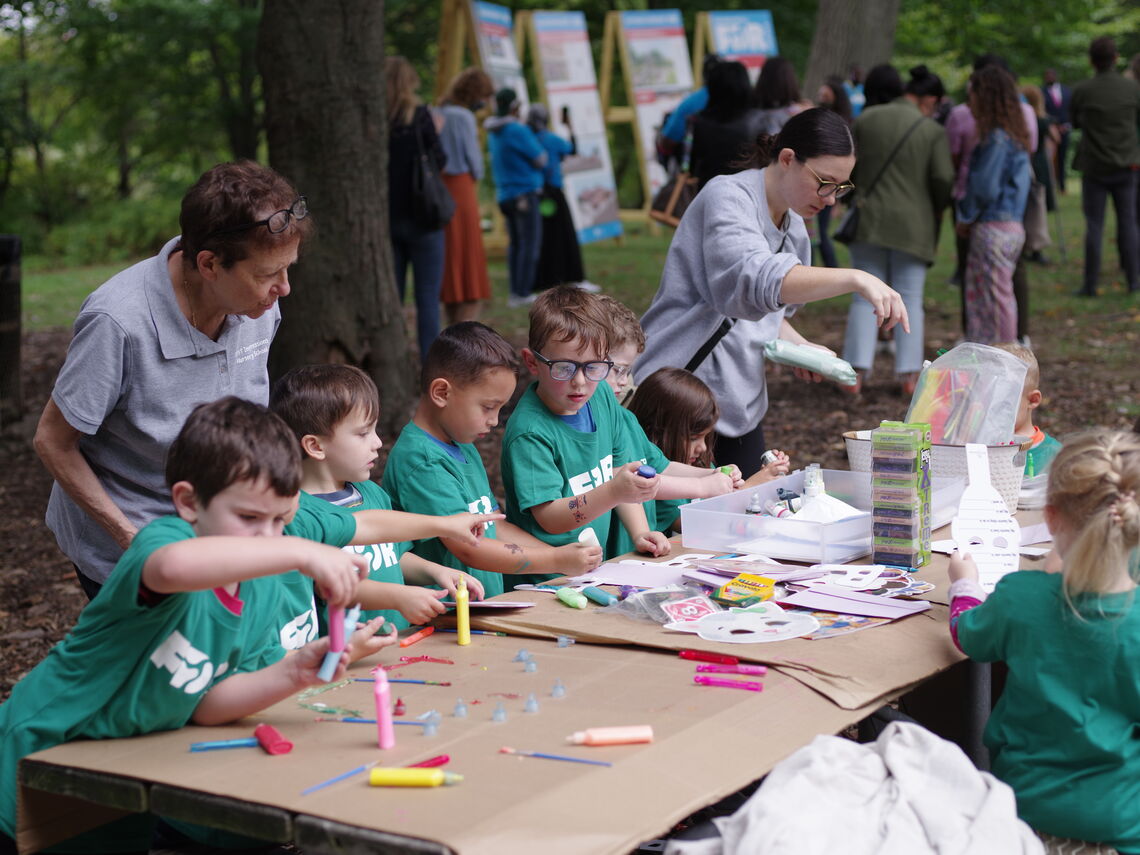 Fairmount Park Conservancy and the City of Philadelphia have unveiled WRT's new designs for the initial "Gateway Phase" of FDR Park Master Plan implementation projects and announced a $50 million investment toward this and further implementation of the master plan.

"Witnessing the excitement across the board from kids, neighbors, and community volunteers to various agencies and officials, it was a remarkable moment to see how the park's vision and the planning process have touched people's lives in many ways. Truly rewarding," said Principal in Charge, Keiko Tsuruta Cramer, PLA, ASLA.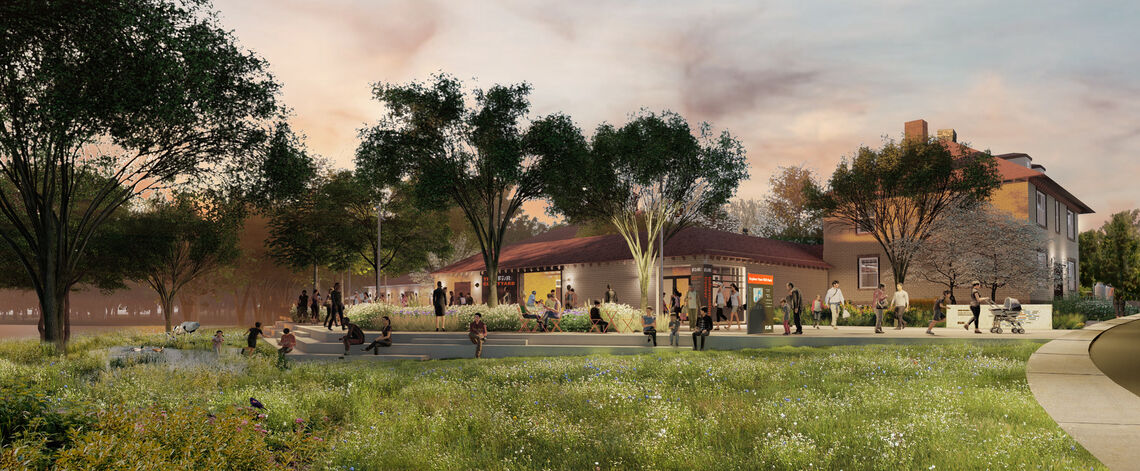 The Gateway Phase includes two transformational projects: the park's first-ever Welcome Center and a world-class destination play space – both will include some of the community's key priorities from the Master Plan: café and concessions, picnic areas, nature overlooks, conference and event spaces, playgrounds, gardens, lake edge restoration, and habitat restoration.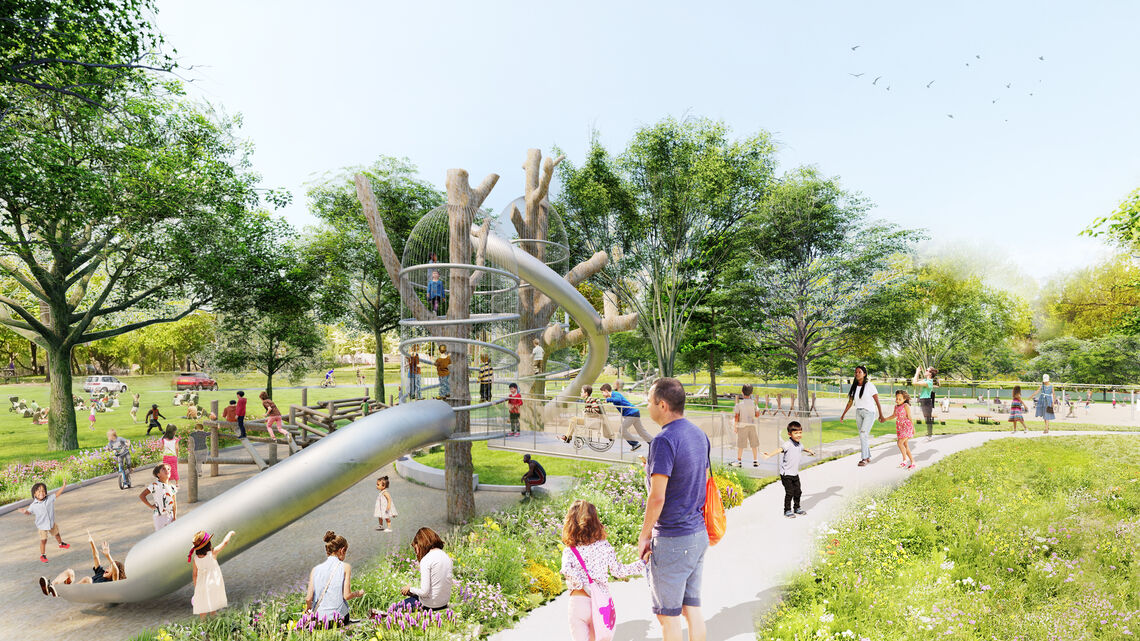 The first phase also includes the design of a new world class playground. Set among the canopies of some of the largest oak and beech trees in FDR Park, the Pattison Playground offers the opportunity to wander in the shaded enclosure of the lagoon and wonder at the enjoyment of an immersive natural experience at the ecological heart of the park. 

"We want all FDR Park users to know they are entering a safe and inclusive place where they will be joining with others who share their needs to enjoy the benefits of the natural environment and the diverse activities that the park affords," said WRT's project manager, Charles Neer, PLA, ASLA.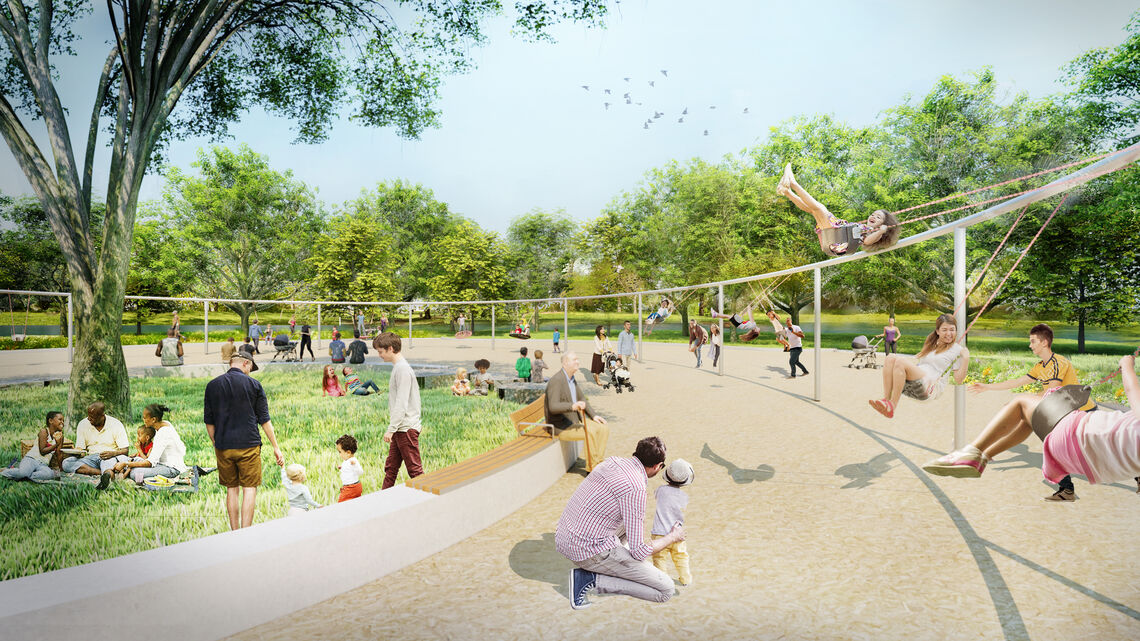 This destination play space will represent the collective opinion of Philadelphia's youngest voices—proving no matter their age, economic circumstance, or demographic background, they have agency. Features of the play space respond directly to the input received from the children through inclusive community engagement workshops. The mega-swing set and towering treehouses are an emblem of accomplishment, a badge they can wear proudly when they witness their ideas becoming a reality.
"The master plan is a true once-in-a-lifetime opportunity to harness the passion residents have for this park and build a sustainable and vibrant future for FDR Park," said Commissioner of Philadelphia Parks and Recreation, Kathryn Ott Lovell.