Funding for Torrington Riverfront Helps Advance Downtown Transformation
WRT's client Pennrose has received both Connecticut Housing Finance Authority tax credits and Connecticut State Department of Housing Flex Funds for Torrington Riverfront, a proposed four-story mixed-income, mixed-use apartment complex in downtown Torrington, CT. 
Riverfront Torrington The project is set to transform a vacant parcel of land adjacent to the future Naugatuck Greenway pedestrian trail. It is being envisioned as the first phase of larger development with walkable connections to downtown amenities and services.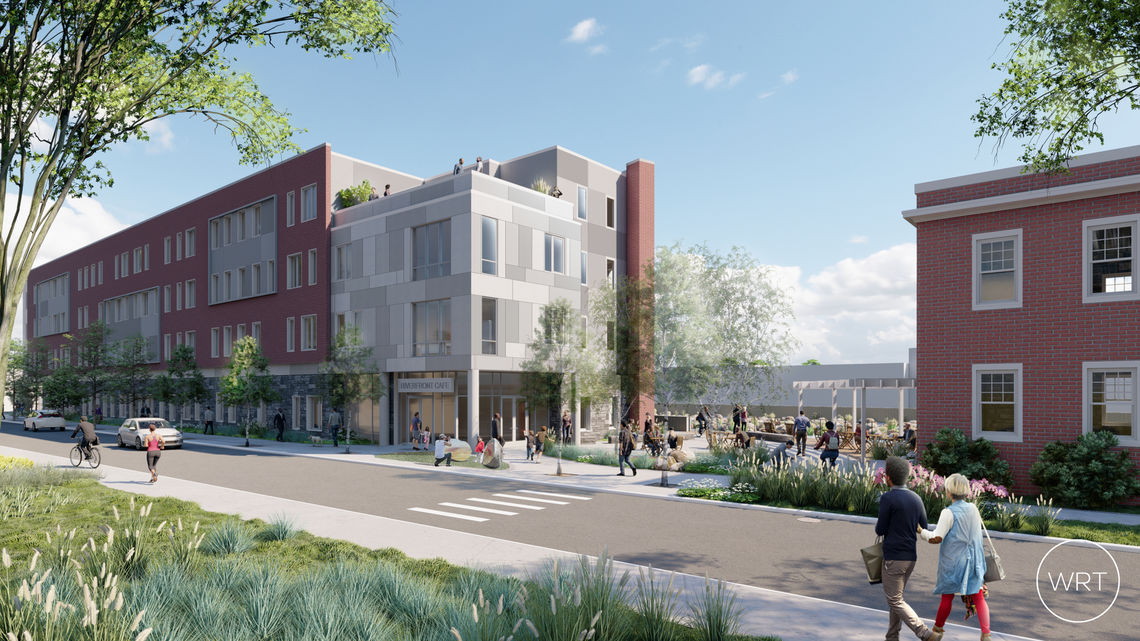 WRT is designing Riverfront to receive the Passive House certification by Passive House Institute US (PHIUS). All dwelling units will be certified under EPA's ENERGY STAR for Homes, v 3.1 program and will achieve a HERS Index of 60 or better. 
"The CHFA funding was partly due to the project's high standards of sustainable design," said architect Vera Kiselev. "Designing to Passive House standards brings benefits to residents such as better indoor air quality and helps drive down utility expenses, sometimes as much as 80%. This in turn, frees up residents' financial resources for other quality of life choices."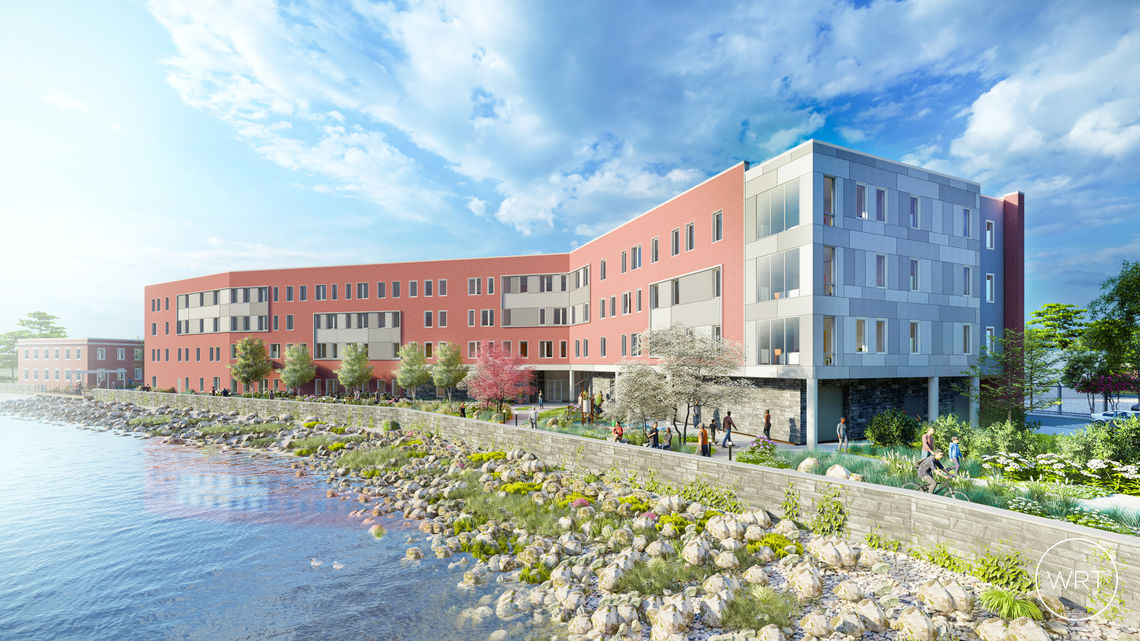 The building will consist of 60 units with 1,200 square feet of first floor retail space. There will be an adjacent public plaza, a management office, a common residential lobby, community, fitness rooms and landscape amenity spaces to be used by residents, and related building support spaces.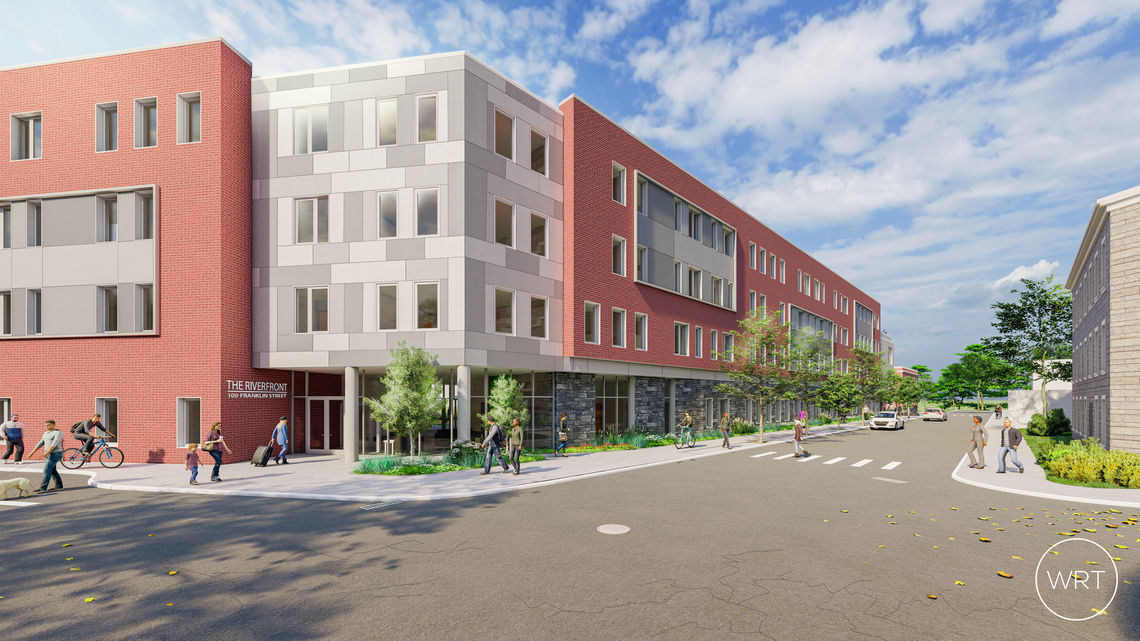 For WRT, this project has been a team effort with collaboration among landscape architecture and architecture.  
"The strength of the Torrington Riverfront project stems from the team's design process. From the first sketch, we considered how to best utilize the surrounding context and site, greatly benefiting from the expertise of our landscape architecture team. This collaboration brought diverse insights and fresh ideas," said designer Breanna Sheeler. "As a result, we were able to develop a holistic project where building and landscape complement each other to successfully engage with the greater context of the Naugatuck Greenway and downtown Torrington." 
Next steps for the team will be advancing the project to finalize construction documentation and start construction.