Future Park Brings Hayward Community Together
D & Clay Street Park - Community Workshop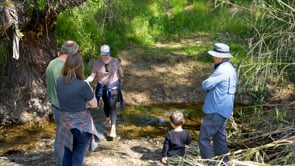 Community engagement is a collaborative endeavor, one that involves our team of planners and designers working in tandem with district staff and community members to help translate and articulate their needs and aspirations into potential solutions. This type of engagement allows us to gain a deeper understanding of the community's unique characteristics and to leverage these insights in making informed decisions that shape the project.

The recent workshop held in Hayward, CA, for the D & Clay Street Park project is a testament to this. Community members are looking forward to keeping the park wild-life friendly, conserving the natural state of the trees, and improving accessibility throughout the area.
There are two design options being considered for the theme of the park structure: the Community Oasis and the Urban Wilderness.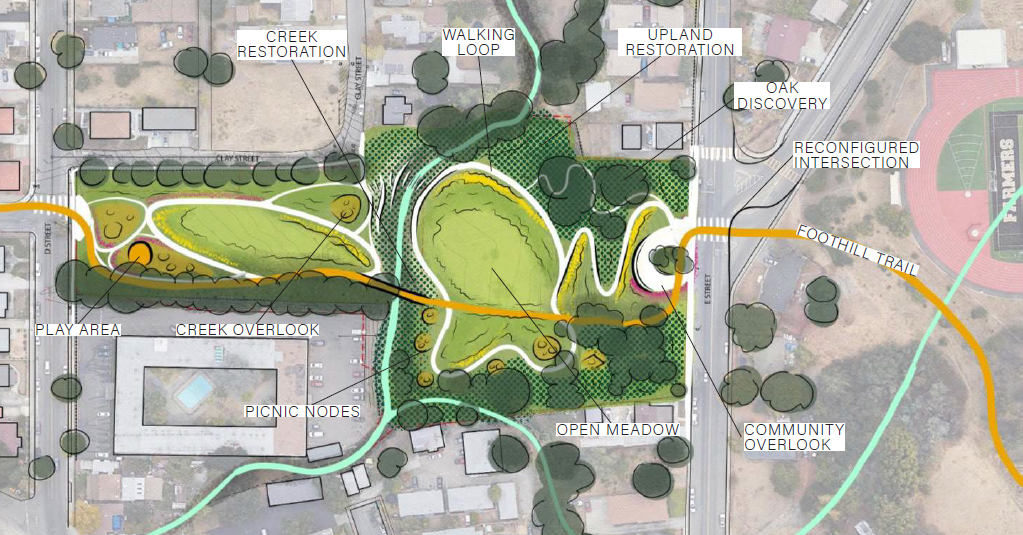 The Community Oasis aims to create a seamless connection between the two parcels of the site, prioritizing visibility, safety, and the restoration of the creek area. It focuses on balancing recreational opportunities with the natural environment. The design will involve regrading, debris and invasive clearance, and restoration work to enhance the site's aesthetics and sustainability. This option also includes creating a smoother circulation pattern, improving visibility, and incorporating a trail network for exploration. The goal is to create an integrated and user-friendly experience that respects and showcases the site's natural features.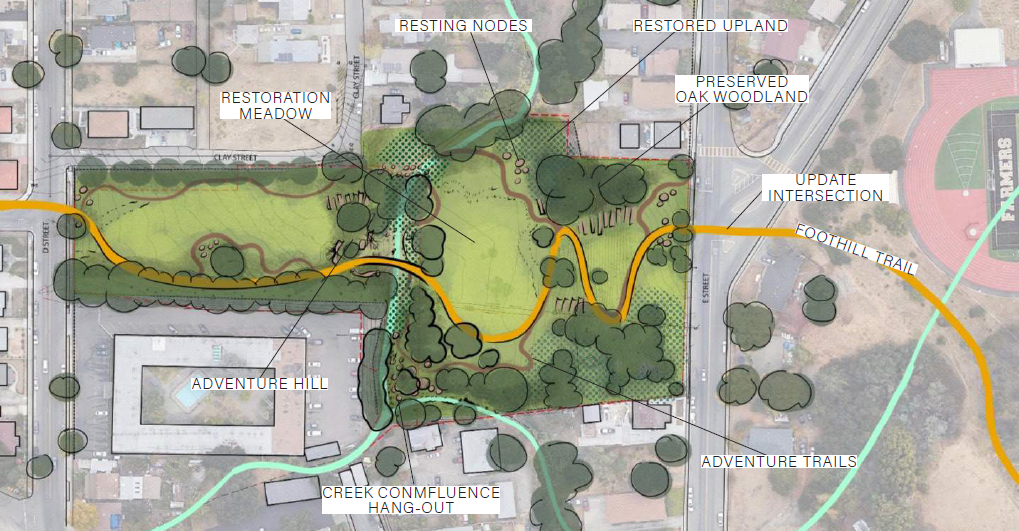 On the other hand, the Urban Wilderness prioritizes preserving the site's existing natural elements. The design embraces the site's organic forms, topography, and vegetation to provide a nature-centric experience. It emphasizes ecological restoration and preservation efforts to enhance the ecological health of the site. The circulation network in this option follows meandering paths, promoting a sense of adventure and discovery. It also aims to create an immersive experience that celebrates the natural beauty of the site. It incorporates the existing topography, vegetation, and organic forms into the design, encouraging park users to connect with nature and explore the unique features of the park.
Both design options focus on engaging the community and creating vibrant spaces that blend recreation and nature. The final design will be a result of collaboration between the planners, landscape architects, community members, and the Hayward Area Recreation and Park District.
Thank you to the Hayward Area Recreation and Park District and The Trust for Public Land for teaming up to bring improvements to this future park! To learn more, visit the project website here.