Habitat and Drought Tolerant Landscape at UC Davis "Vet Med" Completed
WRT is proud to announce the completion of the new landscape at UC Davis' School of Veterinary Medicine.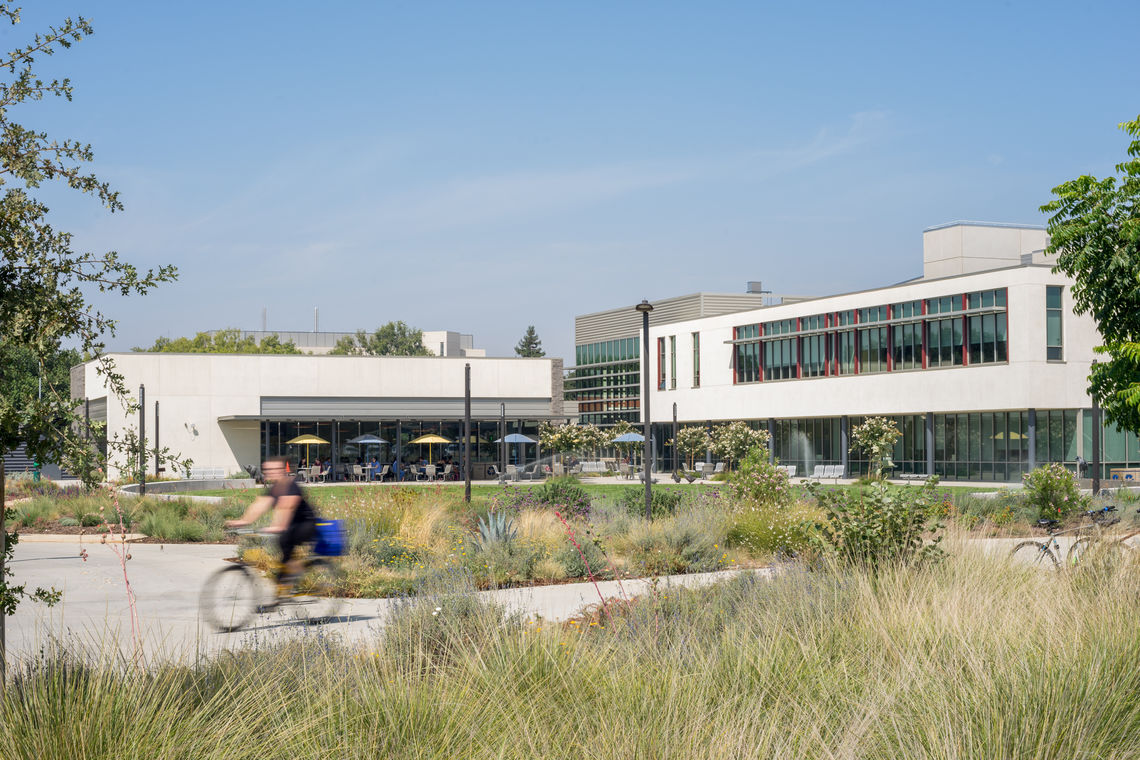 This one-of-a-kind project serves as part of UC Davis' "GATEways" project, providing a link from the Davis Arboretum to the School of Veterinary Medicine ("Vet Med"). The landscape was completed in time for students' return to fall classes and includes landscape for the Administration Building and Scrubs Cafe at the Vet Med school.
Sustainability is central to the design, and is incorporated into the hardscape materials, lighting, furnishings, and planting.The landscape design supports the local ecosystem, while simultaneously providing a beautiful, highly functional public space for students and faculty to enjoy. The project is certified LEED Gold.
WRT worked hand-in-hand with the UC Davis Arboretum to select plant species that are easy to care for, drought tolerant/water conserving, and have a high habitat value for birds, pollinators, and insects. These plants, known as "Arboretum All-Stars," can be successfully planted and grown throughout California. According to UC Davis professor Arthur M. Shapiro, in many urban and suburban areas butterflies are now almost entirely dependent on gardens. This growing dependency on designed habitats underscores the value of using plants like the Arboretum All-Stars in landscape design.