Holocaust Memorial Plaza Design Approved
Our design for the Holocaust Memorial Plaza was unanimously approved by the Philadelphia Art Commission, on the condition that the Commission will be able to review the final text to be displayed in the plaza.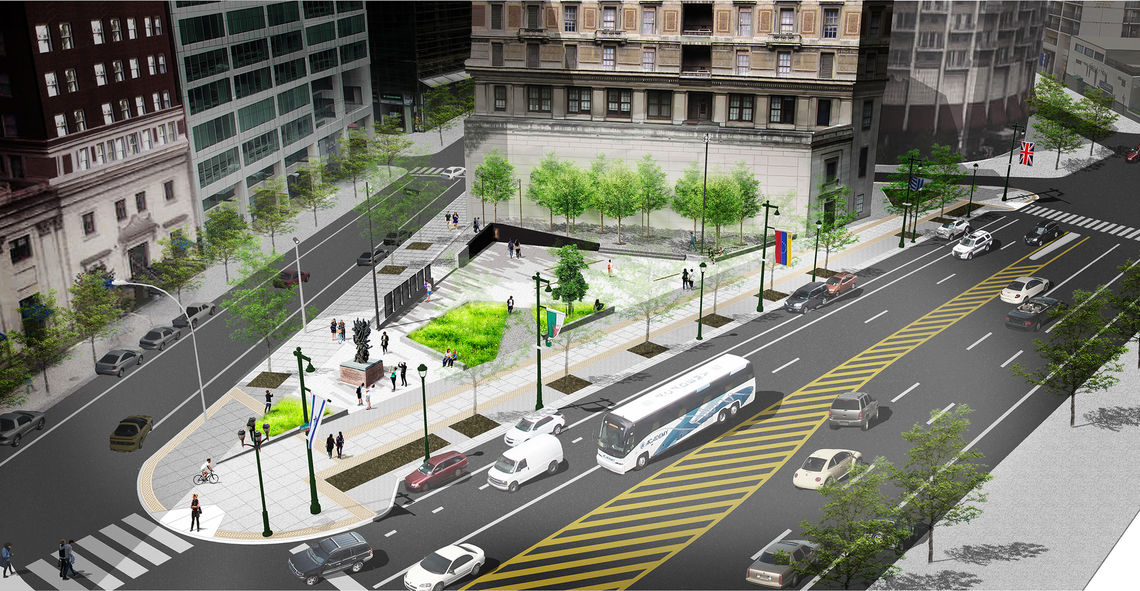 WRT is working with the Philadelphia Holocaust Remembrance Foundation and the Center City District to improve the experience of the plaza around Nathan Rapoport's "Monument to Six Million Jewish Martyrs," by creating a more accessible setting for additional memorial features and allowing the wedge-shaped parcel to embrace a more prominent position on the Benjamin Franklin Parkway. The redesigned memorial will provide a contemplative space within the surrounding urban fabric, and will re-introduce an integrated, inviting, and attractive destination on the Parkway.