In Memoriam: William "Bill" Roberts
We celebrate the life of one of WRT's original founders, William "Bill" Roberts, who recently passed away at 90 years old.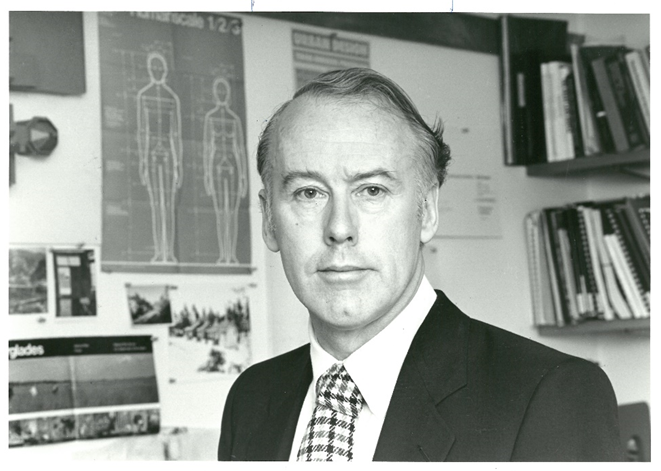 Bill Roberts was born on December 9, 1932 in Oswestry, England. He was the son of Henry Wyn and Lena Mary (Edwards) Roberts.
"Actually, drawing is what led me to architecture," said Roberts. "The headmaster of my school in Wales suggested that I study architecture because I drew so much. I came from a farming family and probably would never have thought of it."

Post-secondary school, he received his Bachelor of Architecture at the University of Wales in 1957. From 1957 to 1958, William Roberts worked as an architect with the London County Council. He then relocated to continue his education in the states, receiving his Master's in Landscape Architecture at the University of Pennsylvania in 1960. He was part of the adjunct faculty at UPenn from 1963 to 1970. He also served as chair of the department of landscape architecture at the Graduate School of Fine Arts. During this time, Roberts met Wallace, McHarg, and Todd, who were also professors. He joined WRT as a partner in 1963.

In the course of 35 years, Roberts designed a master plan for a number of celebrated projects, including parts of the Baltimore Inner Harbor, the more than 240-acre George School in Middletown, Bucks County, and the redesign of portions of Fairmount Park.

He demonstrated leadership over the years at the national level, guiding the ASLA CEO roundtable in tackling issues facing the profession.
"One of my major goals," he said, "has always been to protect and enhance the environment."