Jared E. McKnight Honored During ASLA Awards
Jared Edgar McKnight, Assoc. AIA, Assoc. ASLA, received recognition for two ASLA National Student Awards and his selection as an Olmsted Scholar Finalist.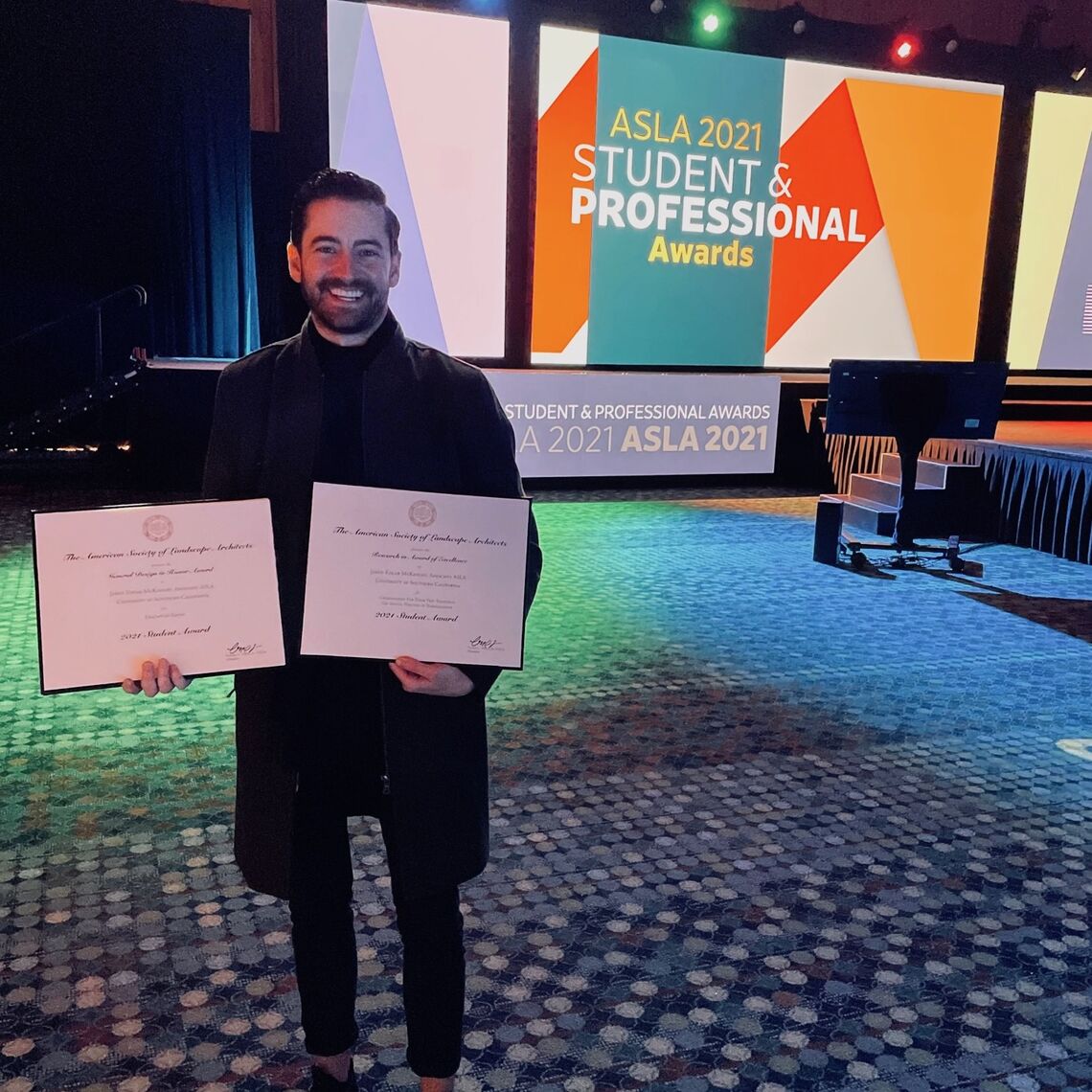 WRT Associate Jared Edgar McKnight, Assoc. AIA, Assoc. ASLA was honored during the recently ASLA 2021 Student & Professional Awards in Nashville, Tennessee. Jared was celebrated at the event for having been chosen as a 2021 LAF National Olmsted Scholar Finalist at the Graduate level. The winners and finalists were selected from a group of 51 graduate and 36 undergraduate students nominated by their faculty for their exceptional leadership potential. 
Since it began in 2008, the Olmsted Scholars Program has honored and supported students who are using ideas, influence, communication, service, and leadership to advance sustainable design and foster human and societal benefits. The program recognizes one outstanding student from each accredited landscape architecture program in the U.S. and Canada, along with the jury-selected graduate and undergraduate national winners and finalists.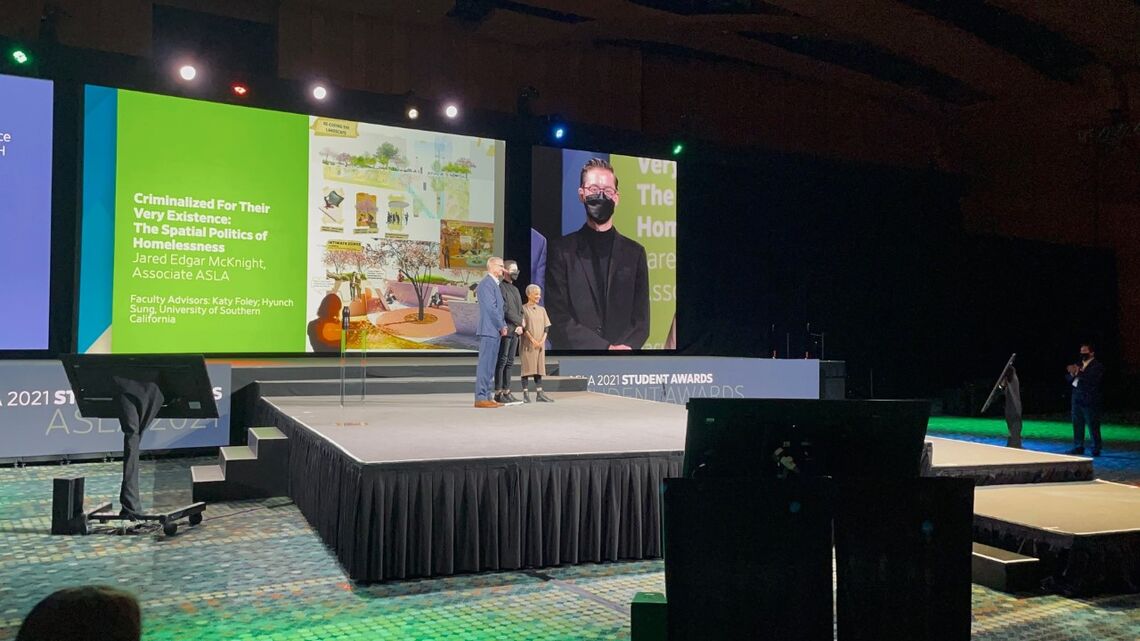 Jared also received recognition for his two ASLA National Student Awards during his time in Nashville. "My project that was selected for my National Olmsted Scholar Graduate Finalist prize was also recognized at ASLA during an LAF benefit as well as at the ASLA awards," Jared reported after the event. "I got to meet with LAF and the Board of Directors, interact with other Olmsted Scholars from across the county, officially be recognized at the LAF Annual Benefit at the Country Music Hall of Fame, present my project on the EXPO floor, and receive my ASLA National Award of Excellence for the same research. It was a really special experience to get to be in Nashville, surrounded by so  many friends and colleagues and share my work and ideas on this national platform."
Along with being a WRT Associate, Jared is a recent Master of Landscape Architecture + Urbanism graduate from the University of Southern California. He is Assistant Director of the Landscape Justice Initiative at USC, and a former ASLA Student Chapter President at USC. Jared now serves on the ASLA National Student Advisory Committee, and on the ASLA Southern California Board of Directors. Prior to his MLA degree, he received his B.Arch. and B.A. (Pennsylvania State University, 2011), and his M.Arch. (University of Pennsylvania, 2012).