John Gibbs: design heroes, favorite projects, and finding inspiration in his backyard
Hailing from our San Francisco office, WRT Principal John Gibbs tells us about his design heroes, how Oakland's Lake Merritt became one of his favorite projects, and a personal invite to find inspiration in his backyard.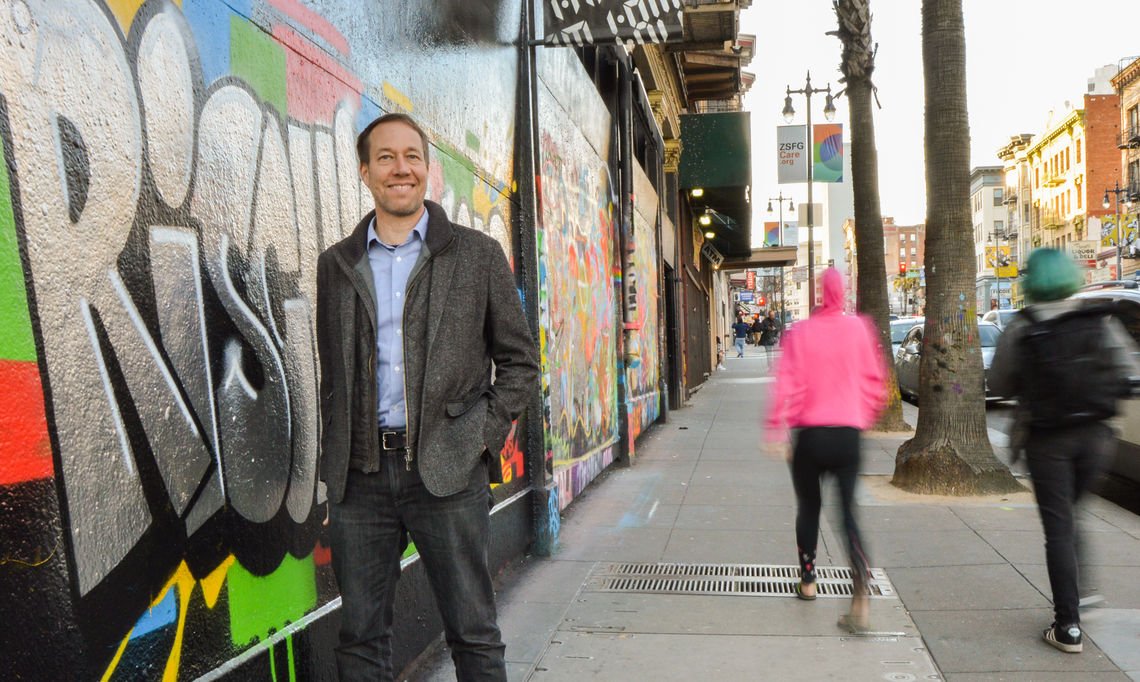 What is your creative process? 
For all things planning, engagement, and design, creativity is essential. We must harness our creative energy or else become formulaic. My favorite tools for inspiration are my teammates, trace paper, and an old chair in my backyard. I love brainstorming. The people around me in the office are as smart as they come. We read, we explore the world, and we bring those experiences and perspectives back to each other. When designing, I often think through my pen on trace. It is how I understand topography, context, movement and test form. Everyone is welcome to find inspiration with me in my backyard! 
Who are some of your design heroes? 
I love beautiful, built, public outcomes. To be my hero, you need to bring everyone along and accomplish more than the drawing showed. We should inspire and instill pride in our urban landscapes. I've seen Walter Hood do that. Mario Schjetnan, too. 
What is a project that you've always wanted to work on? 
Planning and designing adaptation strategies for threatened communities is my new interest. 50 years ago, Ian McHarg reframed our purpose as planners and designers towards valuing natural processes and working within those systems. We made some headway on protecting endangered species and water, but globally we continued to pump carbon into the atmosphere. Now we are again designing with nature as our climate changes. Let's put our intellect and energy toward our underrepresented people, our threatened coastal habitats, and the infrastructure that keeps us going. It's going to be a busy 50 years! 
What has been your favorite project to work on, and why? 
I've been asked to choose one favorite project. Having to choose a favorite project is like having to pick a favorite child. Not fair! In the spirit of the question: planning and implementing the design of Oakland's Lake Merritt is one of my most rewarding projects. We tapped the imagination and love of an entire city to restore an imperiled ecology - and then funded it! A jewel park was restored for the benefit of everyone. Last weekend, I watched one hundred people salsa dancing in a shoreline plaza we created out of a vehicle turn lane. It was incredible. 
What advice would you give a designer just starting out in their career? 
Give it all you got. Better the world wherever your skills take you. Have fun along the way. We only get one shot at this life so make use of it.