Kemp Mill Urban Park Celebrates Its Grand Re-Opening
WRT is happy to announce that Kemp Mill Urban Park in Silver Spring, MD has opened! Our team served as prime consultant and landscape architect for the project.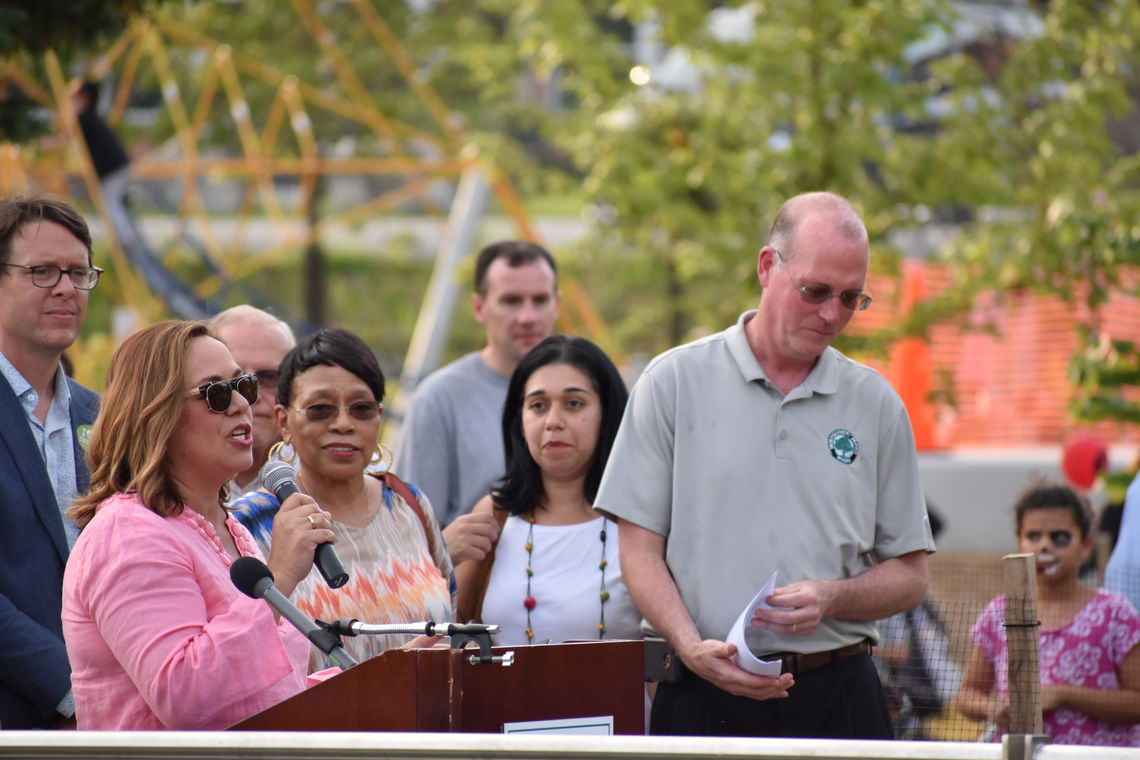 Originally developed in the 1960's, the new design for Kemp Mill included a complete overhaul of the entire site. This included modernization of its extensive water features, as well as expanded and completely updated playground features, sport courts, waterside observation decks, and seating areas. The amount of pavement was significantly reduced, and replaced with planting to benefit air quality and treat stormwater runoff. In addition, two biodetention facilities were added to the park.
With a focus on the environment, the new design nearly tripled the number of trees planted in the park, while preserving and maintaining an existing mature tree canopy. A diverse mix of flowering, evergreen, and canopy trees in the park's interior complement the new water features, playground, and circulation.
Kemp Mill Urban Park is located at the intersection of Arcola Avenue and Lamberton Drive. The park sits on more than 2.5 acres in the neighborhood of Wheaton.
The grand re-opening was celebrated on July 12, 2017.