Lake Merritt Recognized as a 2019 Great Place by APA California Chapter
The award honors places in California that encompass characteristics of a memorable, vibrant community and include sustainable design and practices. Put simply, it's a place people want to be.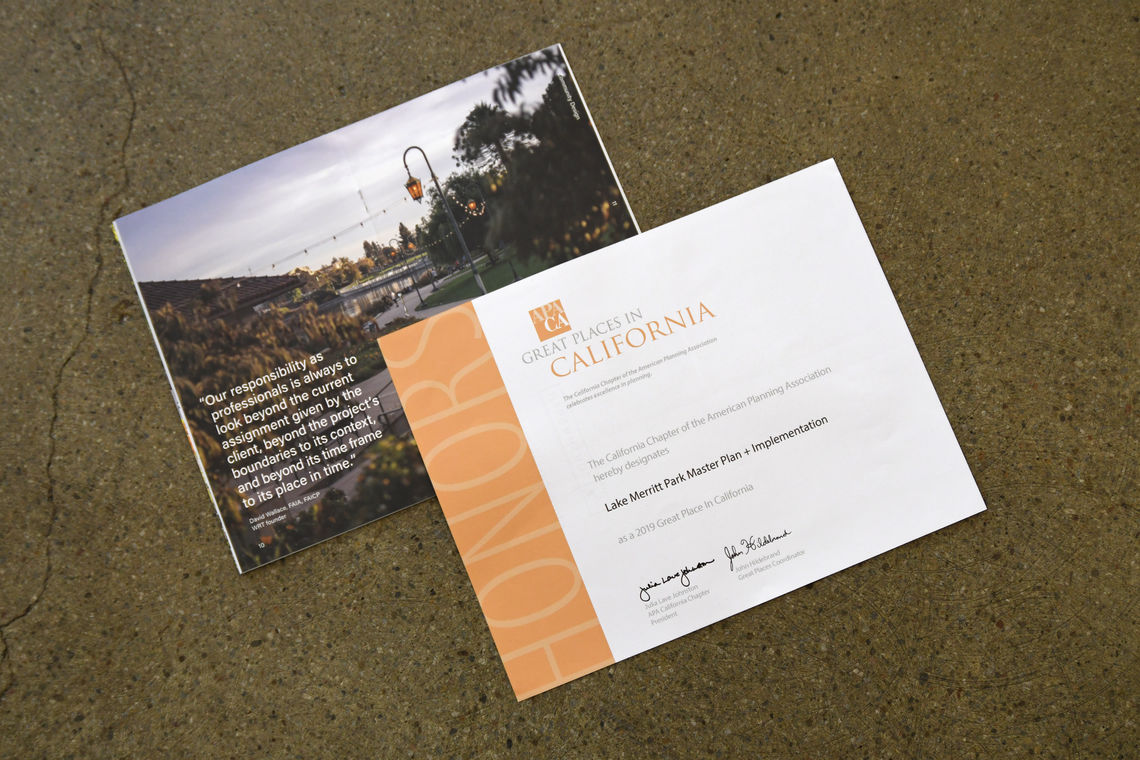 Lake Merritt is considered the "Jewel of Oakland" by many, serving as an important open space for local neighborhoods, as well as other East Bay communities. Designated as the first United States Wildlife Refuge in the 1880s, the saltwater lake is home to a range of wildlife species. Open water and shaded green shoreline parks attract a host of users including bicyclists, joggers, sailors, child craft students, picnickers, garden lovers, and bird enthusiasts. And now, Lake Merritt Park has been recognized as a 2019 Great Place by APA California Chapter. WRT served as master planner and led the first phase of implementation efforts.  
The City of Oakland adopted the Lake Merritt Park Master Plan in 2002 with the mission that the restored park would serve as a park for all of Oakland. Its green space, water area, playgrounds, and attractions should serve the widest audience of Oakland citizens and visitors, where they learn about the park as a natural resource—a unique ecology within a densely urban environment. Thus, the park's plan was guided by four key tenets: Ecology, Education, Recreation, and Culture. 
The landscape and urban design improvements have dramatically increased the amount of commuter cyclists, recreational riders, children, and pedestrian strollers in the parkland and adjacent streets around the lake, while rehabilitation of historic elements reestablished these important public places as valuable social spaces for community members and visitors to enjoy. Two historic resources—the Oakland Heritage Alliance and the Oakland Museum—are located on Lake Merritt. History markers are proposed to present the history of the lake—its events, people, related Oakland lore, and the history of the surrounding neighborhoods. 
Congratulations to the master planning team, including the City of Oakland, Murakami/Nelson, DKS Associates, Adrienne Wong, and Norman Hooks. Many talented firms and individuals have contributed to implementation efforts over the years—thank you! And thank you to the many members of the local community who love the lake.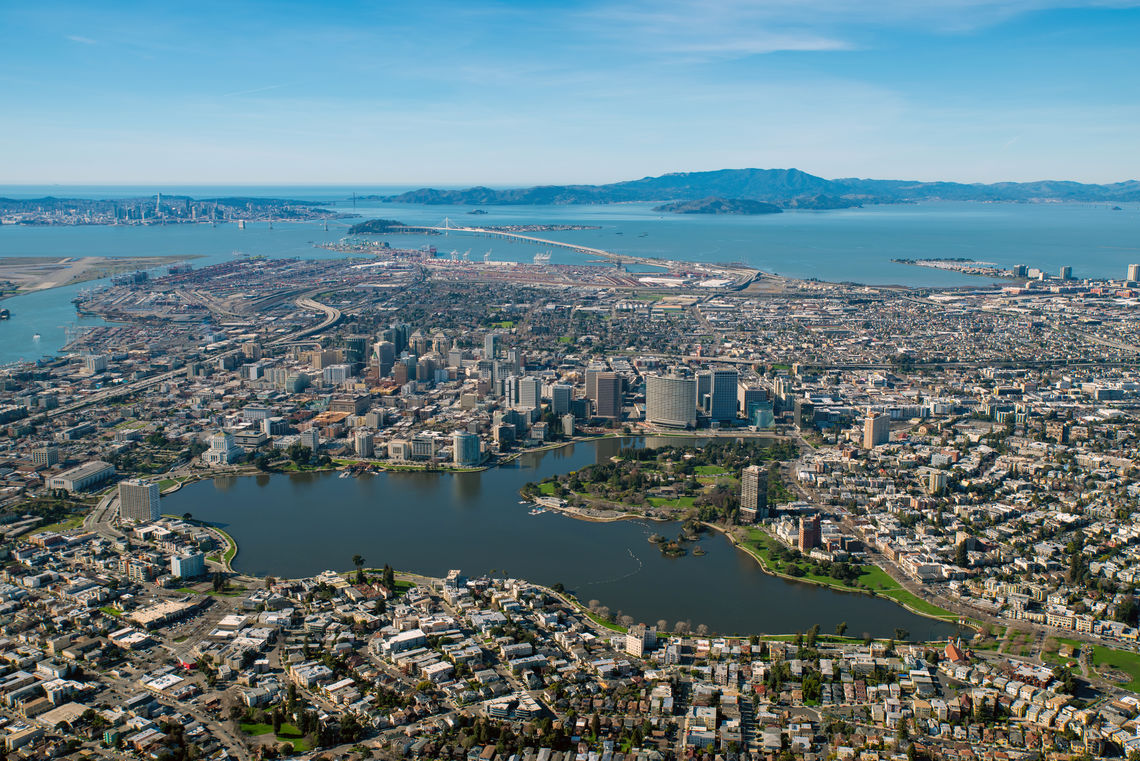 Proehl Studios