Mariposa Creek Parkway Continues to Gain Momentum
Experiencing the Mariposa Creek Pakway site at different times of the year has been critical for refining the design for implementation. 
After the intense rain in California, WRT visited the Mariposa Creek Parkway in Maiposa to experience its winter characteristics, focusing on walking along the flooded Mariposa Creek, the same creek that was bone dry in October.  
Seasonality is an important aspect to the concept design and being able to highlight the perennial beauty of the Sierra Foothills. Experiencing the site at different points of the year has been critical for refining the design before the implementation phase.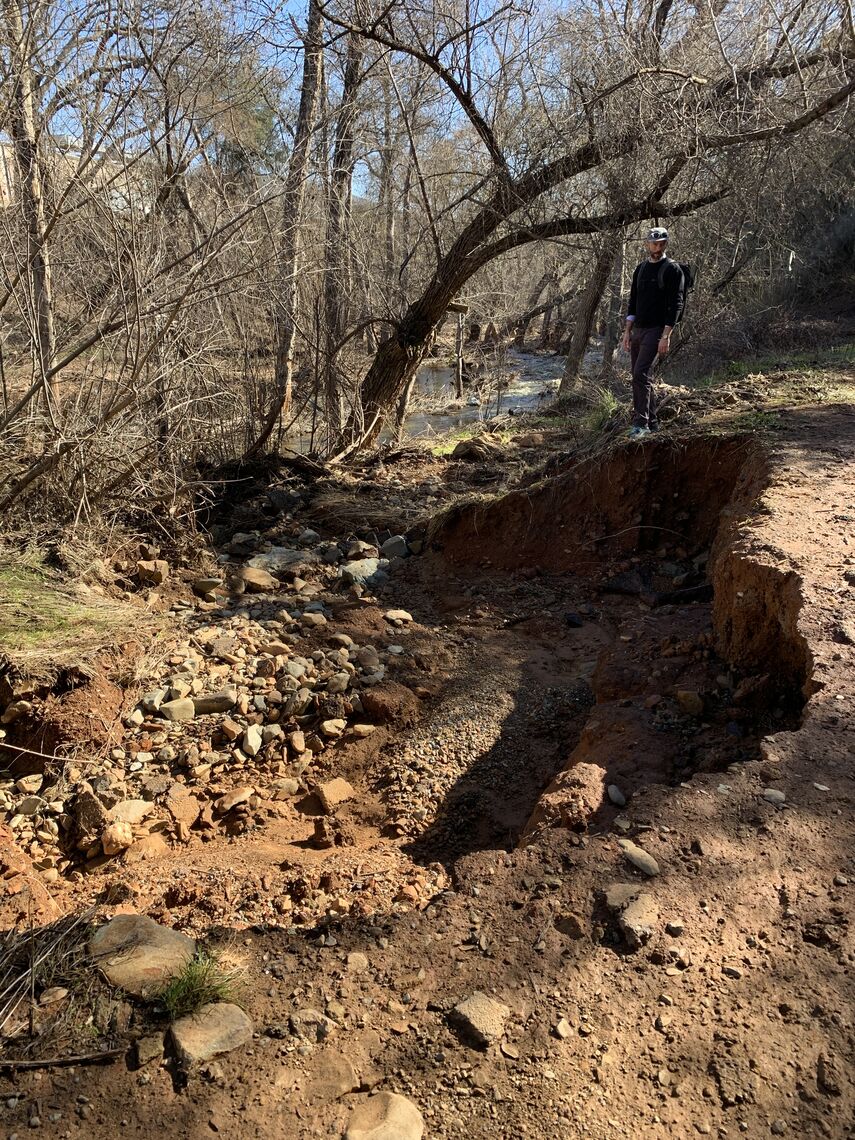 The team met with community members from the county to talk through concepts related to the trail, trailhead, and adjacent street improvement, bringing to the table open minds and a deep passion for the project. 
Special thanks and shoutout to Atlas Lab for their parallel efforts in placemaking and art around the town of Mariposa!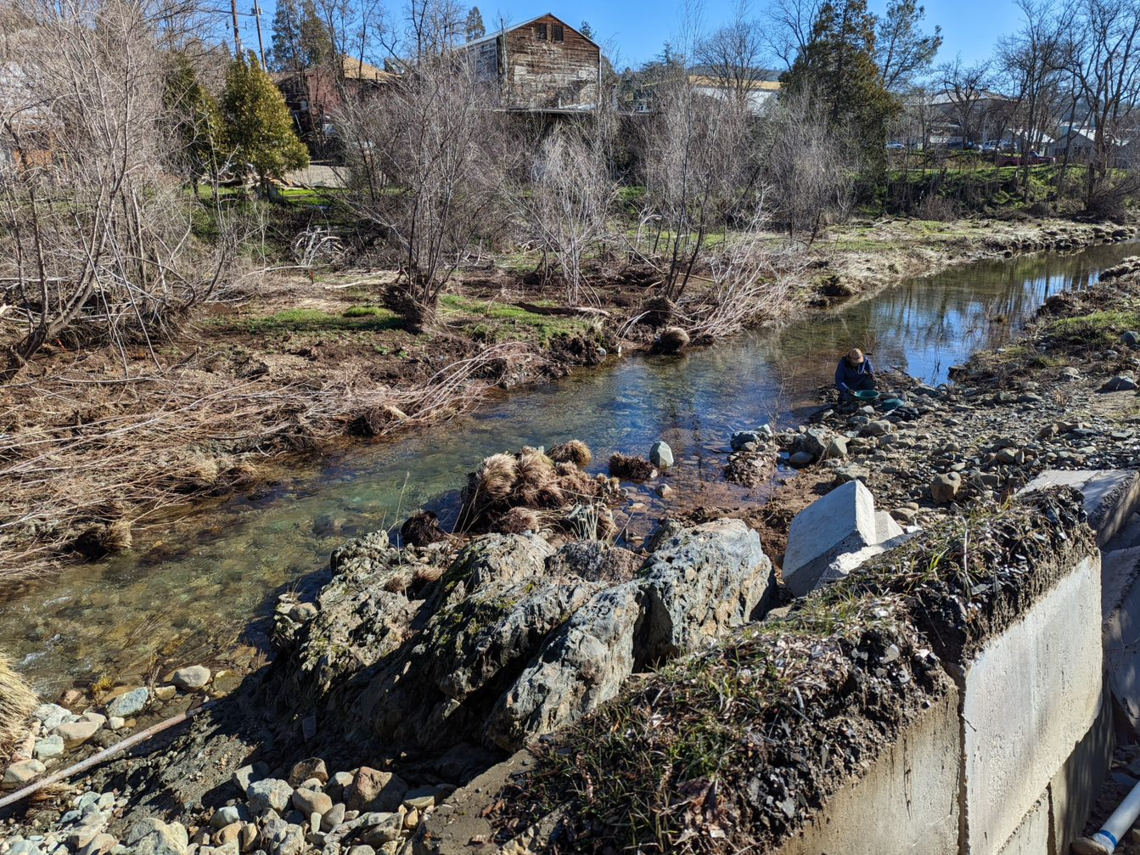 More about the Mariposa Creek Parkway Master Plan
The Mariposa Creek Parkway Master Plan meaningfully addresses a wide range of issues, from placemaking and cultural programming to improved bike and pedestrian circulation, to expansion of recreational and tourism infrastructure. For residents and visitors alike, the Parkway carries tremendous potential as a recreational, cultural, and transportation corridor, capable of offering a vibrant social corridor and bike and pedestrian linkages both within the town of Mariposa and outward to regional trail networks. The master plan will provide the basis for grant funding for the eventual construction of a four-mile trail along Mariposa Creek.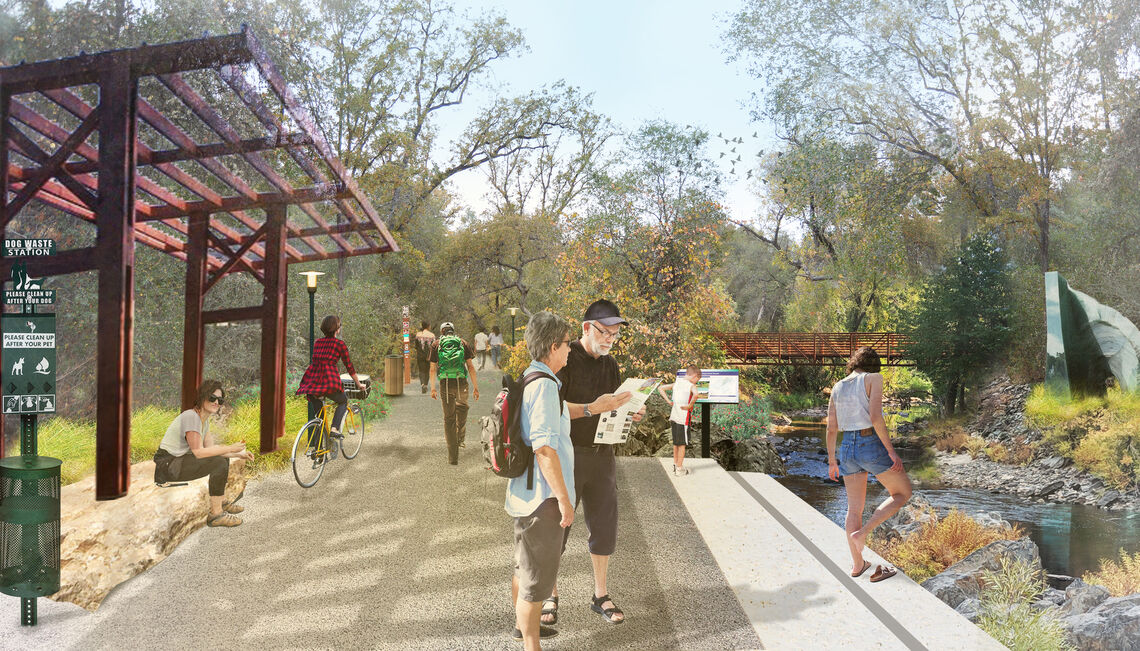 The Mariposa Creek Parkway Master Plan also helps position Mariposa to be a Base Camp for tourists visiting Yosemite National Park, and ties the Town into a much larger regional recreational network, connecting Mariposa Creek with the Merced River and the Sierra Nevada. Implementation of the trail will create a new center of gravity for Mariposa. Providing new destinations for locals and visitors, the Parkway will create opportunities for creekside or creek-facing economic development, and will play a vital role in catalyzing development beyond the boundaries of the corridor.