Mariposa Park Wins an ASLA Merit Award at ASLA Northern California Chapter's Awards Ceremony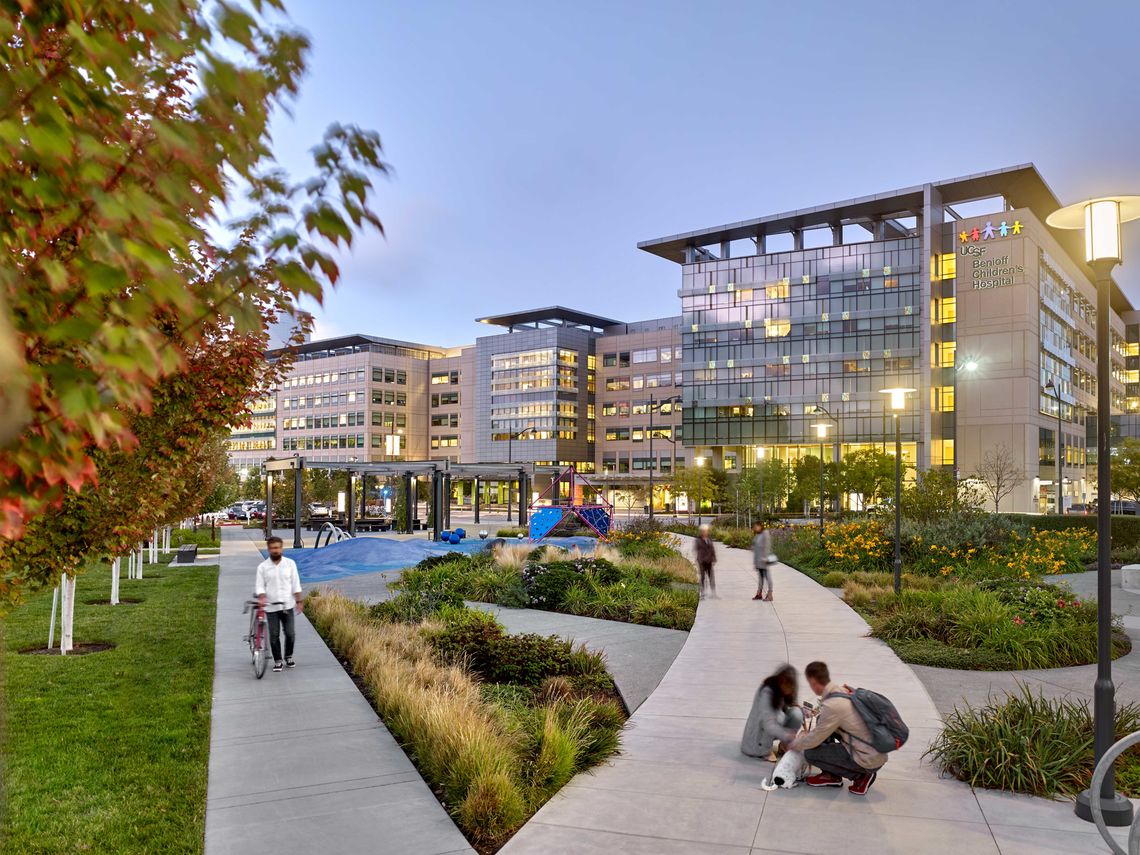 Located in San Francisco's Mission Bay neighborhood adjacent to the UCSF Russell Benioff Children's Hospital, the 2.5 acre urban park provides a multi-functional outdoor space for patients, hospital staff, and the surrounding neighborhood to picnic, play, and relax in a rich and ecologically vibrant landscape.
Extensive community engagement revealed key objectives for the park's design, including ecological restoration for the area long degraded by industrial uses, essential public space programming for surrounding neighborhoods, cultural expression for the city's oldest working waterfront, and a capstone park to complete the new medical campus. WRT's design team worked with representatives from three neighborhoods surrounding the park, Dogpatch, Potrero Hill, and Mission Bay, to identify their specific needs. The engagement process revealed the need for an urban park that is flexible to programming yet also provides "real nature" in the city.
Mariposa Park's design creates a distinctive landscape of forms and elements that celebrate the heritage of the industrial waterfront and local ecology. Paths and shade structures reflect the site's former use as a rail yard, while a trellis made from locally salvaged timers and steel I-beams replicates tracks and a turntable. A plaza features gabion segments filled with brick, concrete, and asphalt rubble collected from nearby building demolitions that become impromptu stages and field game viewing platforms.
Native plant species throughout the park promote biodiversity by attracting birds and beneficial insects. Butterflies, the inspiration for the park's name, are supported, especially the endangered Mission Blue butterfly. Vegetated swales and other LID techniques manage stormwater.
Congratulations to the entired team, including our client the Mission Bay Development Group.