Master Plan Aims to Revitalize and Connect South Florida's Gateway Area
WRT has teamed up with Forward Pinellas on the Gateway Master Plan to revitalize transportation and development in the economic center of South Florida's Pinellas County and Tampa Bay region, the Gateway/Mid-County area.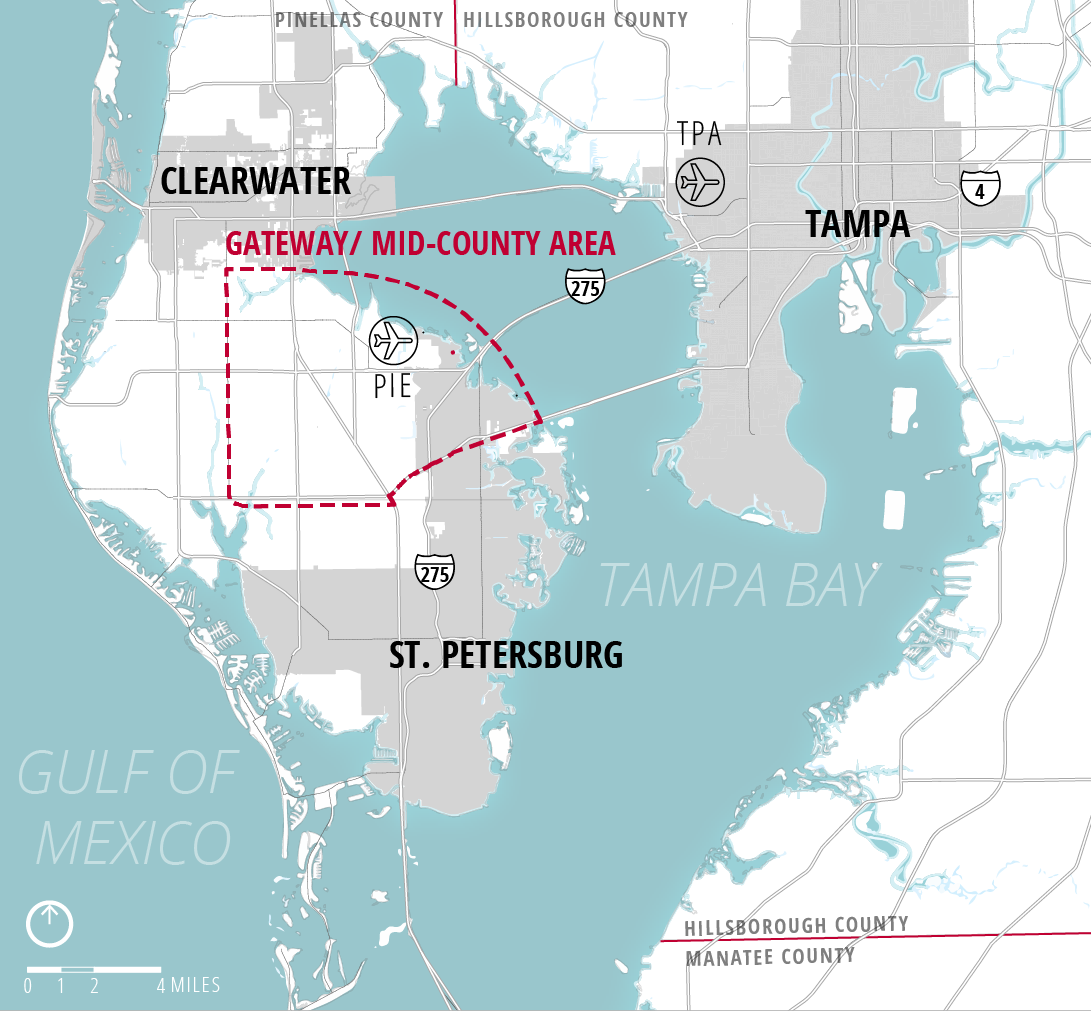 The area is home to many of the county's businesses, as well as possible sites for industrial redevelopment, but currently suffers from a disinvested automobile-centric development pattern.
WRT will launch the planning process by working with the community and stakeholders to develop a shared vision for the area's future that can go beyond the current development patterns towards a more environmentally, economically, and socially sustainable future where multi-modal transit is well integrated with land uses in order to support residents' quality of life and attract investment.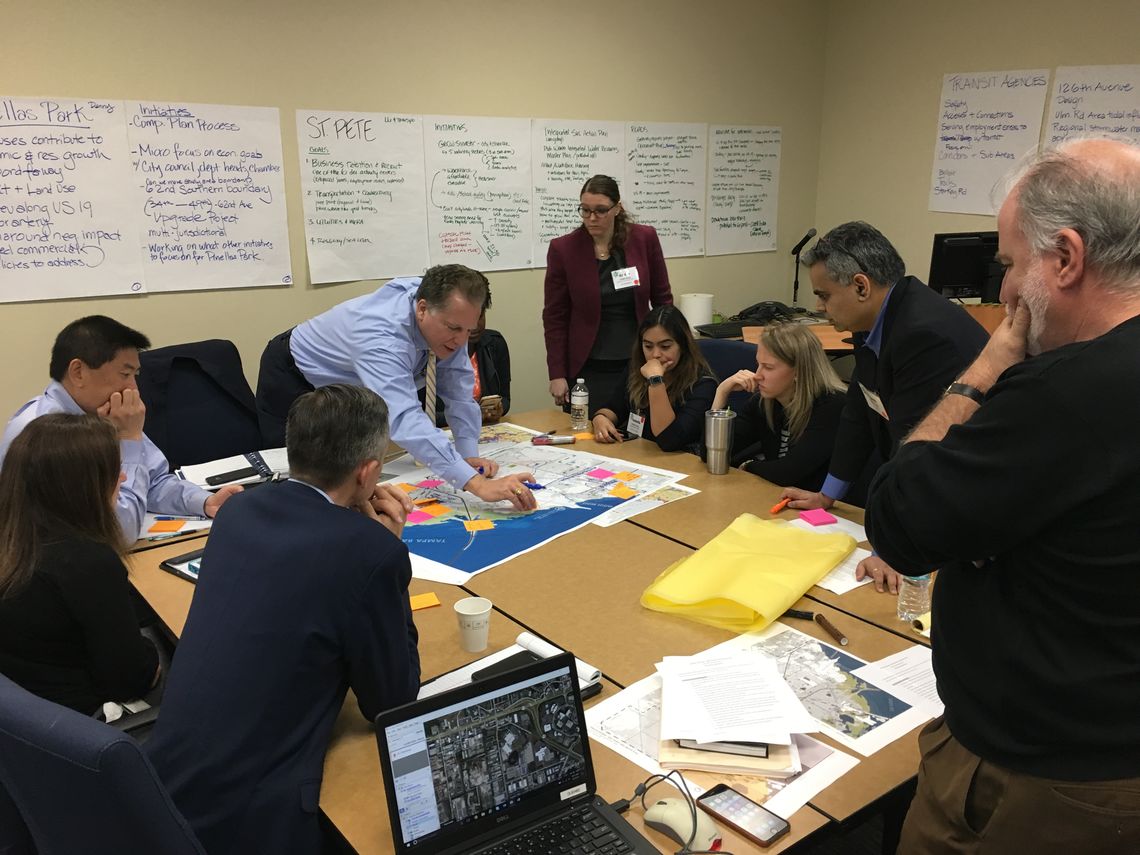 The Kick-off included an opportunities and constraints charrette with key stakeholders.
The master plan will include a vision plan and an action-oriented redevelopment strategy that considers land uses, infrastructure, environmental and programmatic elements.
This represents an enormous opportunity to reposition the Gateway as not only a place of employment, but also as a great place to live with access to recreation and amenities while enjoying the benefits of its central location in Pinellas County and the Tampa Bay region.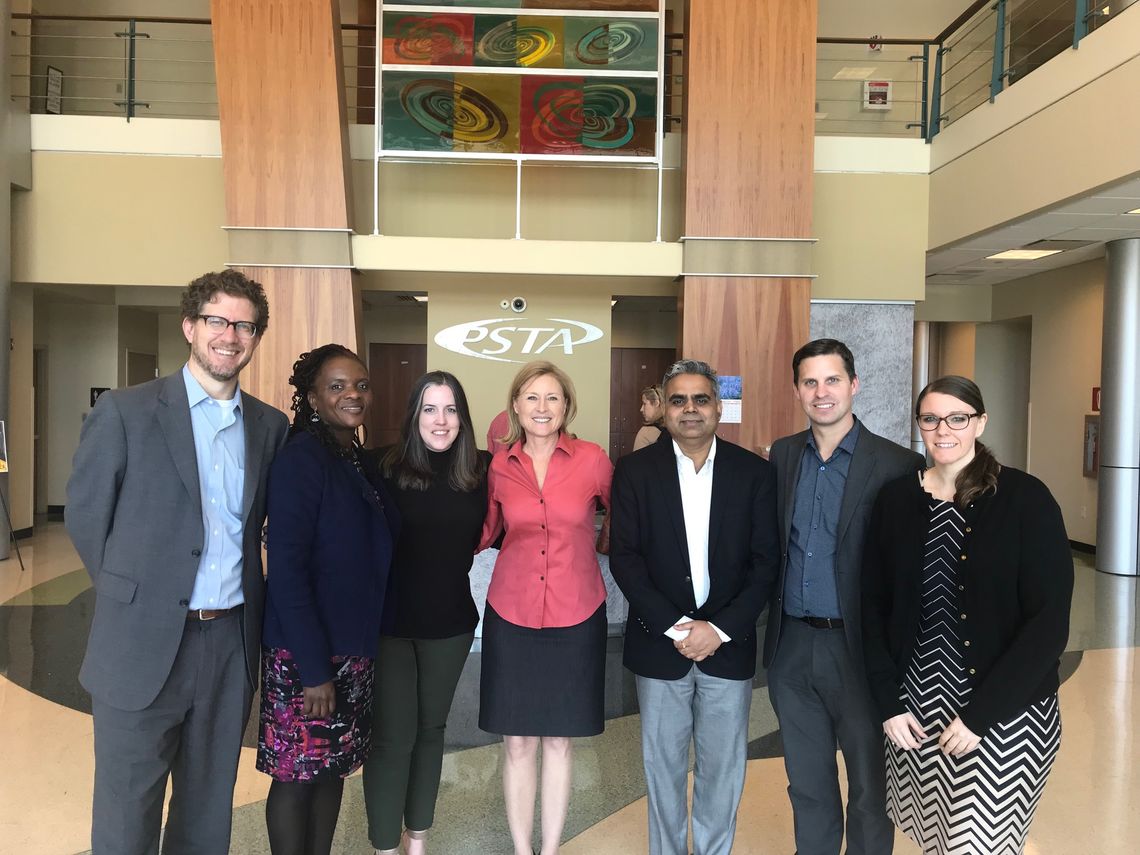 The WRT-led planning and design team at PSTA for the project kick-off.
WRT is leading the Gateway / Mid-County Area Master Plan effort along with a multidisciplinary team that includes SB Friedman Development Advisors, Kimley-Horn, George F. Young, Vrana Consulting, and CGA. 
The scope of this planning effort aligns well WRT's sustainable planning expertise and our team members' skill and passion for developing vibrant, livable and connected communities.  
We are excited to be working with Forward Pinellas and its partners on a project with the potential to have a lasting impact for the region.