Meriden Commons I Celebrates Grand Opening and Meriden Commons II Breaks Ground
WRT celebrated the grand opening of Meriden Commons I and the groundbreaking of Meriden Commons II during a ceremony in Meriden, CT on Tuesday, July 24. The Meriden Commons buildings, located next to the new Meriden Green park, are mixed-income buildings offering replacement units for the Mills Memorial Apartments public housing community. Both buildings are a crucial part of "Meriden 2020: A Comprehensive Plan for Downtown Meriden," a HUD Choice Neighborhoods transformation plan created by WRT.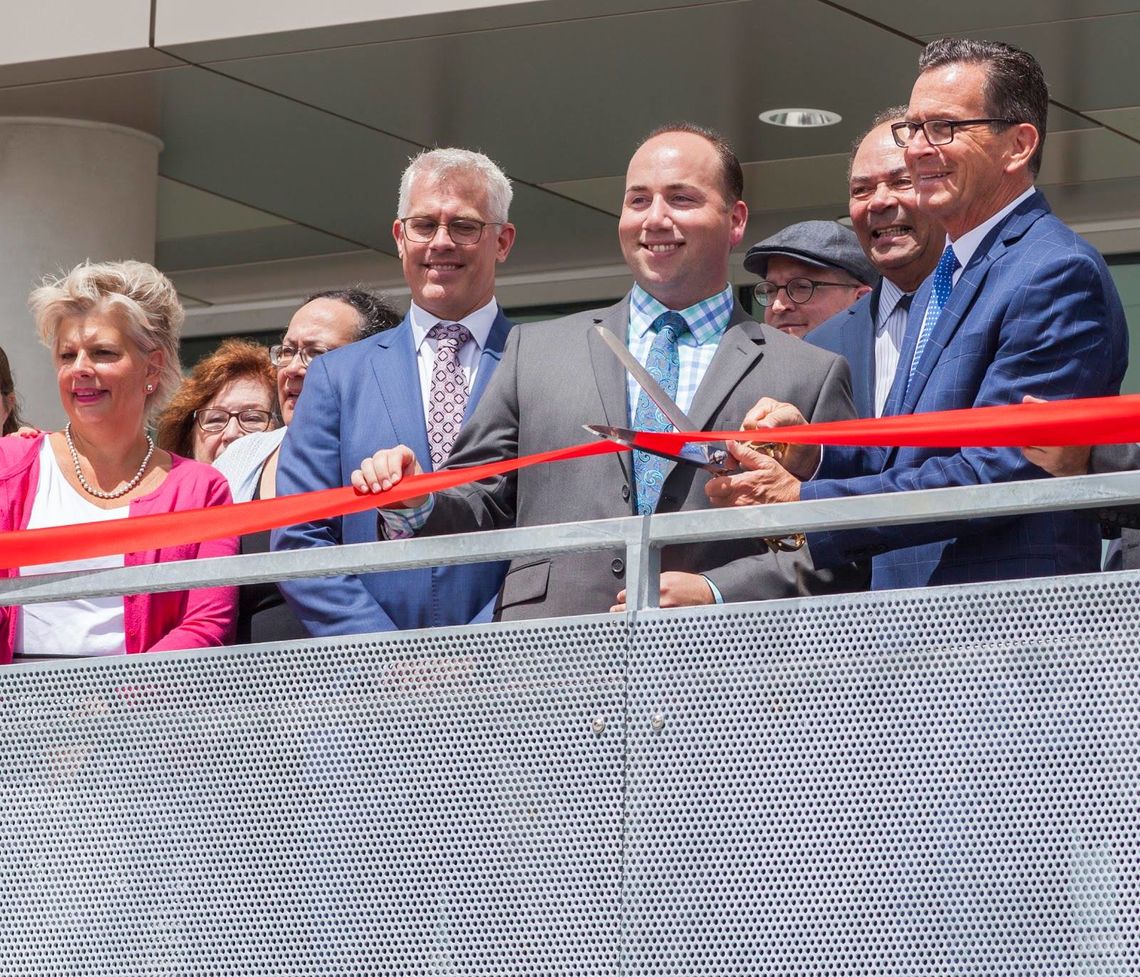 WRT was selected in 2012 by the City of Meriden and the Meriden Housing Authority to serve as the grant writer, planning coordinator, master planner, and architect, alongside master developer Pennrose Properties, LLC. The City of Meriden and the Meriden Housing Authority were awarded a $500,000 grant from HUD Choice Neighborhoods in 2013 to work on the plan.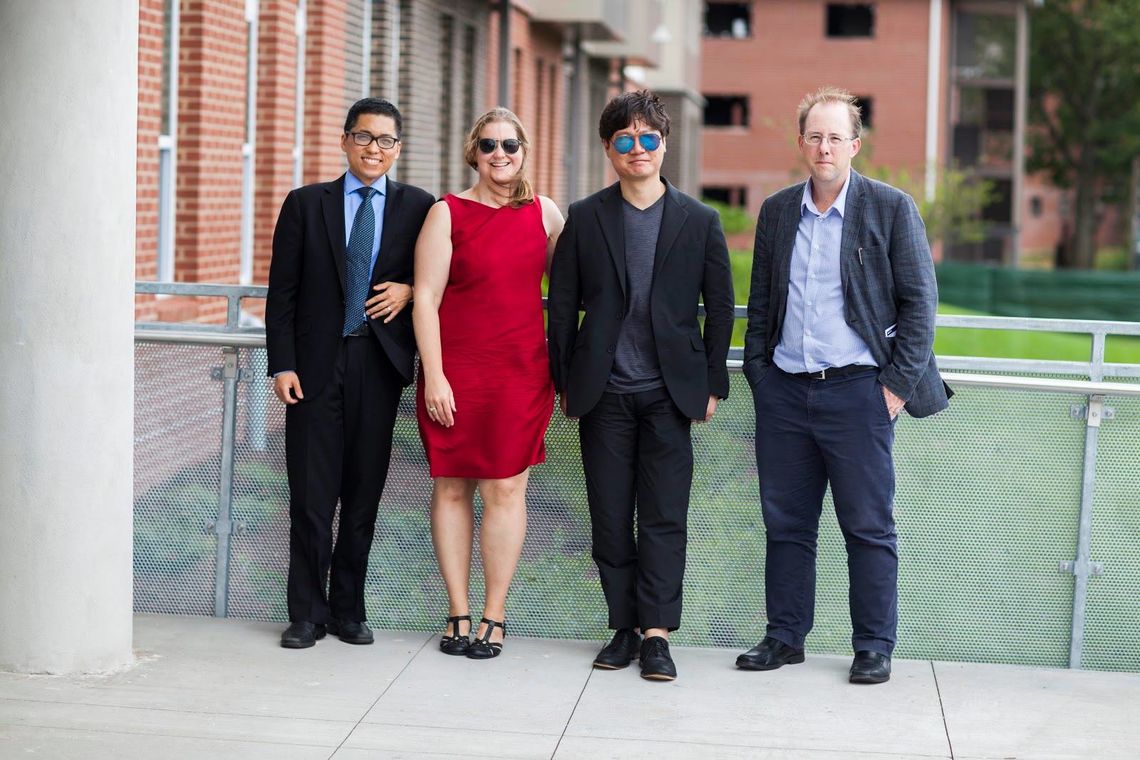 WRT Representatives Woo Kim, Julie Disston, Chang Lee and Alex Morris
The Mills Memorial Apartments were a focus of WRT's transformation plan for downtown Meriden, created with input from critical stakeholders and residents of the community. The 140 unit public housing community, made up of five buildings, was found to be functionally obsolete. The resulting housing plan called for construction of up to 670 new units of housing. Meriden Commons I is the first phase of the Choice housing strategy, offering 75 high-quality, mixed-income, transit-oriented apartment homes ranging from one- to three-bedroom floor plans. Families began moving into the new building in June. Of the 75 units, 23 serve as replacement units, 37 are designated as affordable, and the remaining 15 units are market-rate. The building is designed to Enterprise Green Communities and Energy Star standards for energy efficiency and includes rooftop PV panels. The building features 6,500 square feet of ground-floor commercial space aiding in the plan's goal of creating a safe and walkable downtown with convenient amenities for residents.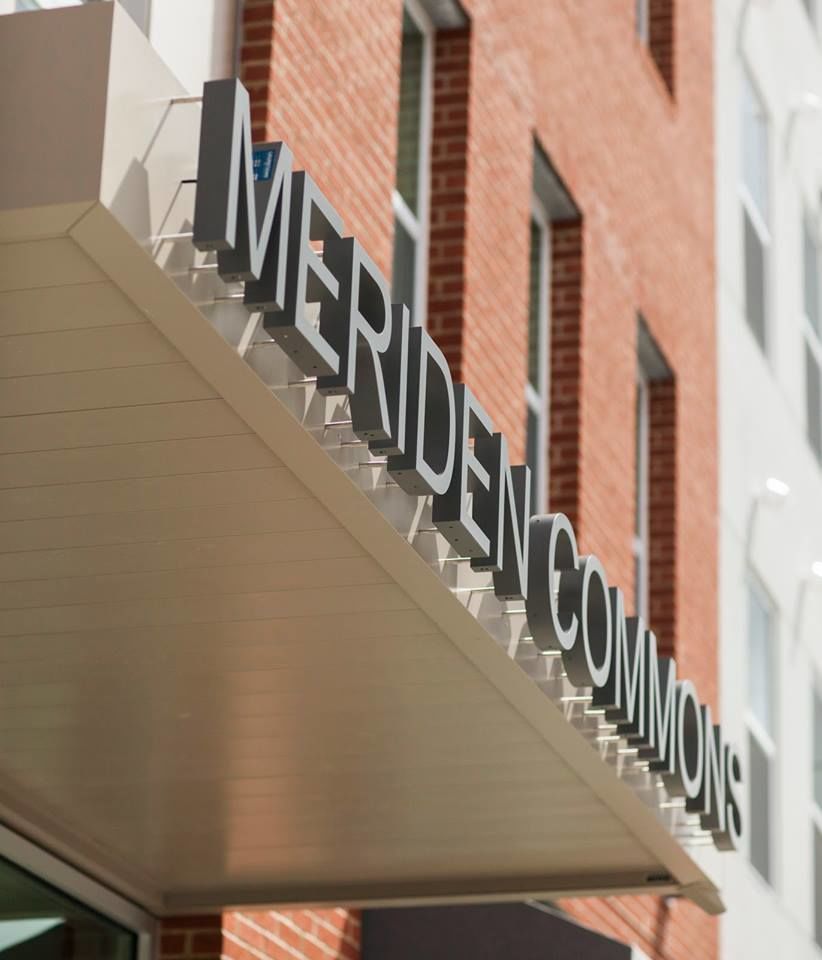 Meriden Commons II will follow with an additional 76 units of mixed-income housing and commercial space. Most units will be public housing replacement or designated affordable with an additional 16 market rate units. The development will also include eight units offering supportive services for homeless members of the community. Meriden Commons II is also designed to meet Passive House standards for energy efficiency.
"Meriden Commons I and II kick off downtown Meriden's transformation into a safe, highly walkable neighborhood where people want to live," said Woo Kim, WRT Principal. "We look forward to helping spur economic development with the addition of high-quality, affordable housing in the city's downtown district, especially as transit continues to improve in the area."