Miller Avenue Streetscape Plan Wins Local Street Project of the Year
The Miller Avenue Streetscape Plan is the new Local Street Project of the Year! In recognition of excellence in California transportation in 2017, the California Transportation Foundation honored our project and many others at the 29th Annual CTF Transportation Awards Luncheon on May 24, 2018, in Orange County, California.
The awards honored all modes, public and private sector, and from all regions of the state from among more than 90 nominations. WRT was the prime for the streetscape plan and the landscape architect for the corridor.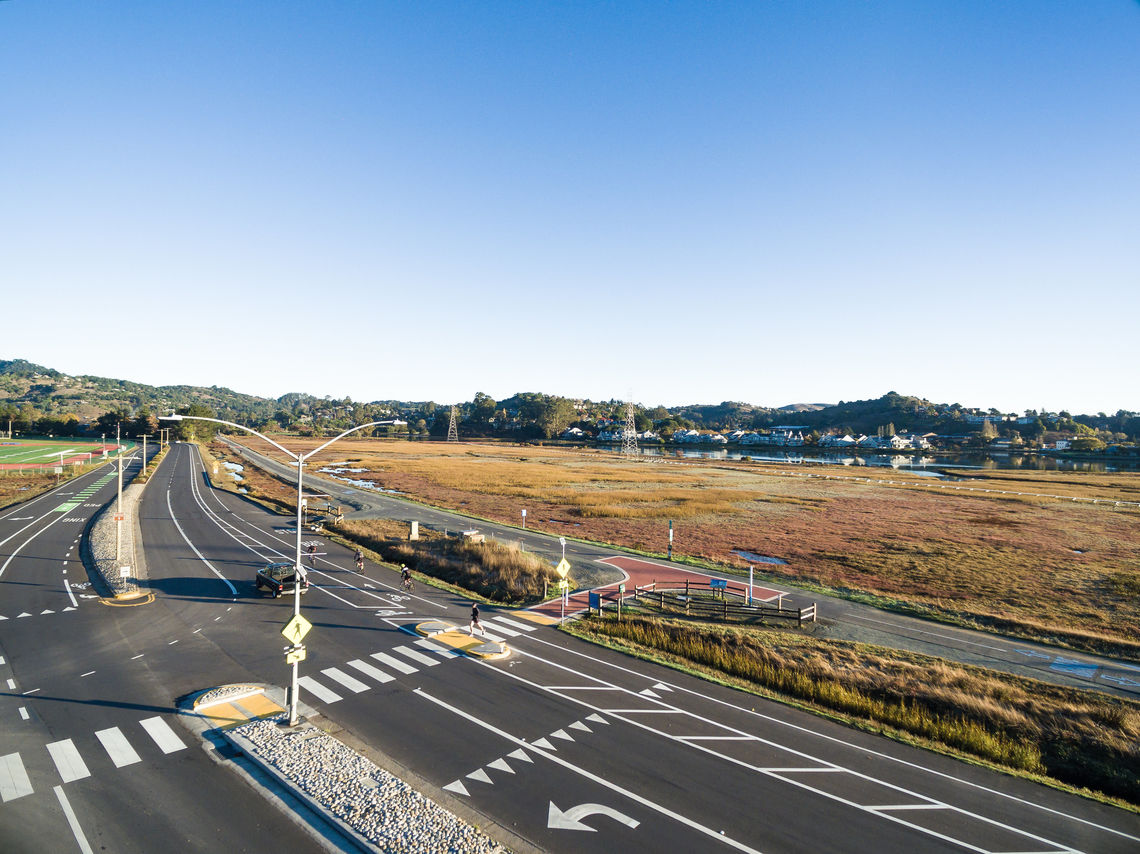 The Plan, a redesign of one of Mill Valley's two primary arteries, revitalized the roadway and sidewalk elements located in the public right of way. The primary goal was to make Miller Avenue a safe, efficient, and enjoyable street for all users. Various components of the Streetscape Project include continuous bike lanes from Sunnyside to Almonte, sidewalk enhancements in shopping areas, improved pedestrian street crossings, and rain gardens to treat stormwater while protecting creeks.
Five distinct rooms along the 1.8 mile long corridor reflect the different sections and distinct functions: passage, parkway, main street, gateway, and marsh. The project's design was the result of a planning process including collaboration with a community advisory committee to ensure the project reflected the community's needs while retaining and enhancing the corridor's character. At a cost of $14.8 million, the plan is the biggest road renovation the city had undertaken in decades.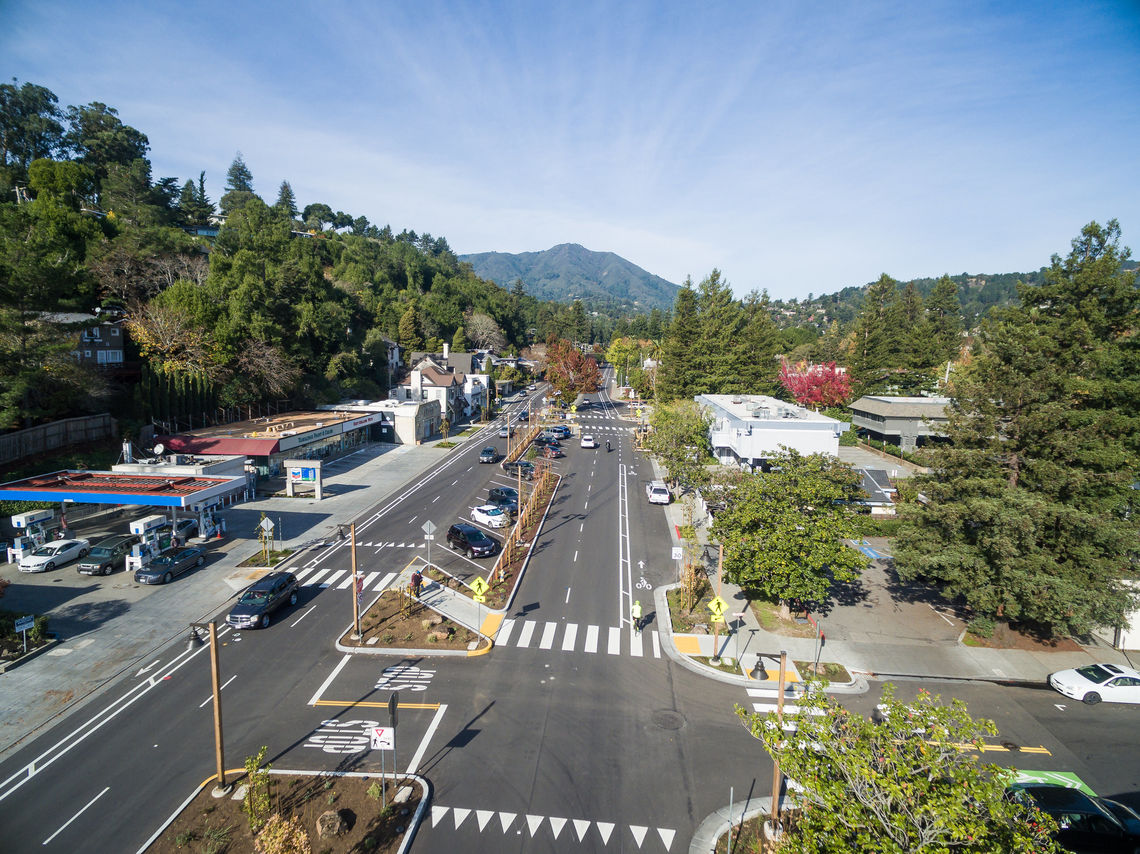 Congratulations to our project partners City of Mill Valley, Transportation Authority of Marin, Parisi Transportation Consulting, 4Leaf, Inc., LSA, Associates, Inc., Maggiora and Ghilotti, Inc., and RHAA Landscape Architects.