NC Five Completes the Revitalization of Norris Homes
NC Five, the 5th and final phase of a HUD Choice Neighborhoods implementation grant, creates a resident-driven, sustainable, urban community whose design reflects a symbiotic relationship between the built and natural environments.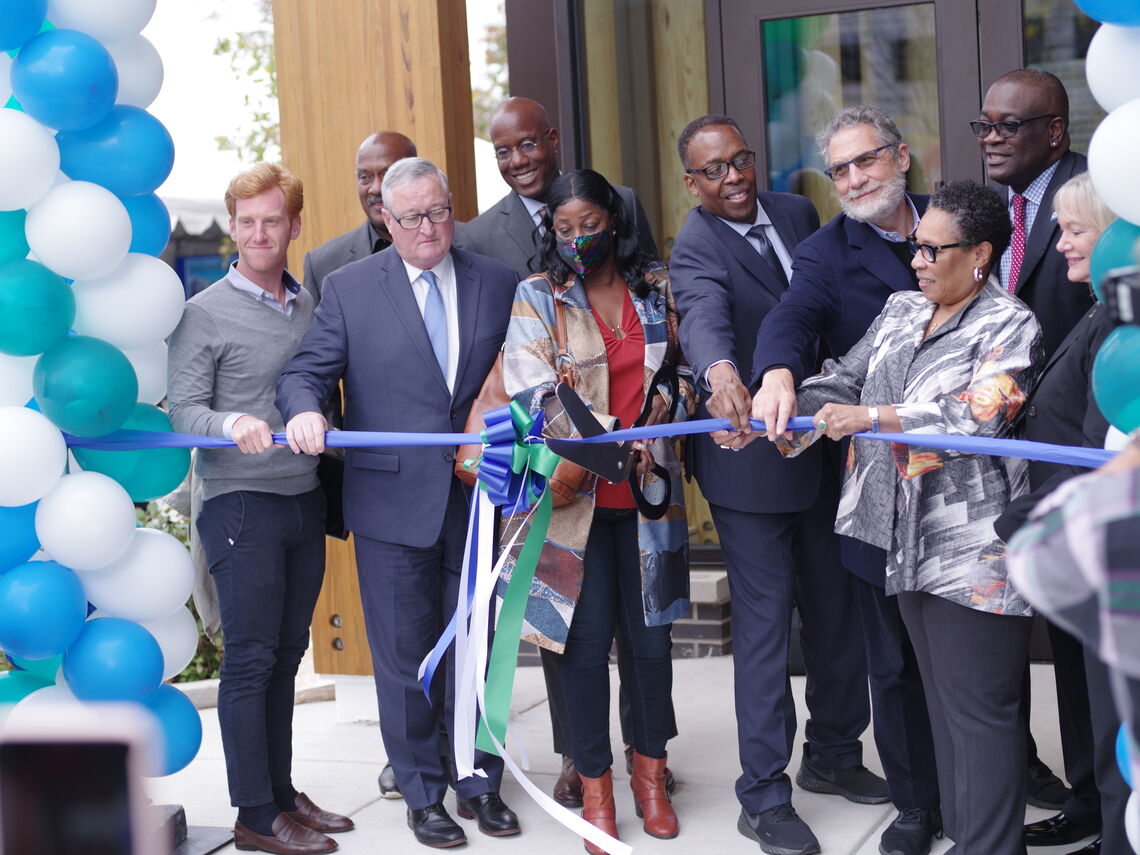 WRT, along with our client Jonathan Rose Co. and the Philadelphia Housing Authority, recently celebrated the completion of NC Five, the final phase of a $30 million HUD Choice Neighborhoods implementation grant. 

WRT's long-term involvement, which spans both planning and design, started with the Choice Neighborhoods planning process that focused on a comprehensive approach to revitalization linking new and rehabilitated housing with well-functioning services, schools, public assets, transportation, and access to jobs. The centerpiece included redevelopment of the distressed and outdated Norris low-rise public housing development. Extensive and inclusive engagement of residents and community stakeholders helped identify housing and neighborhood priorities.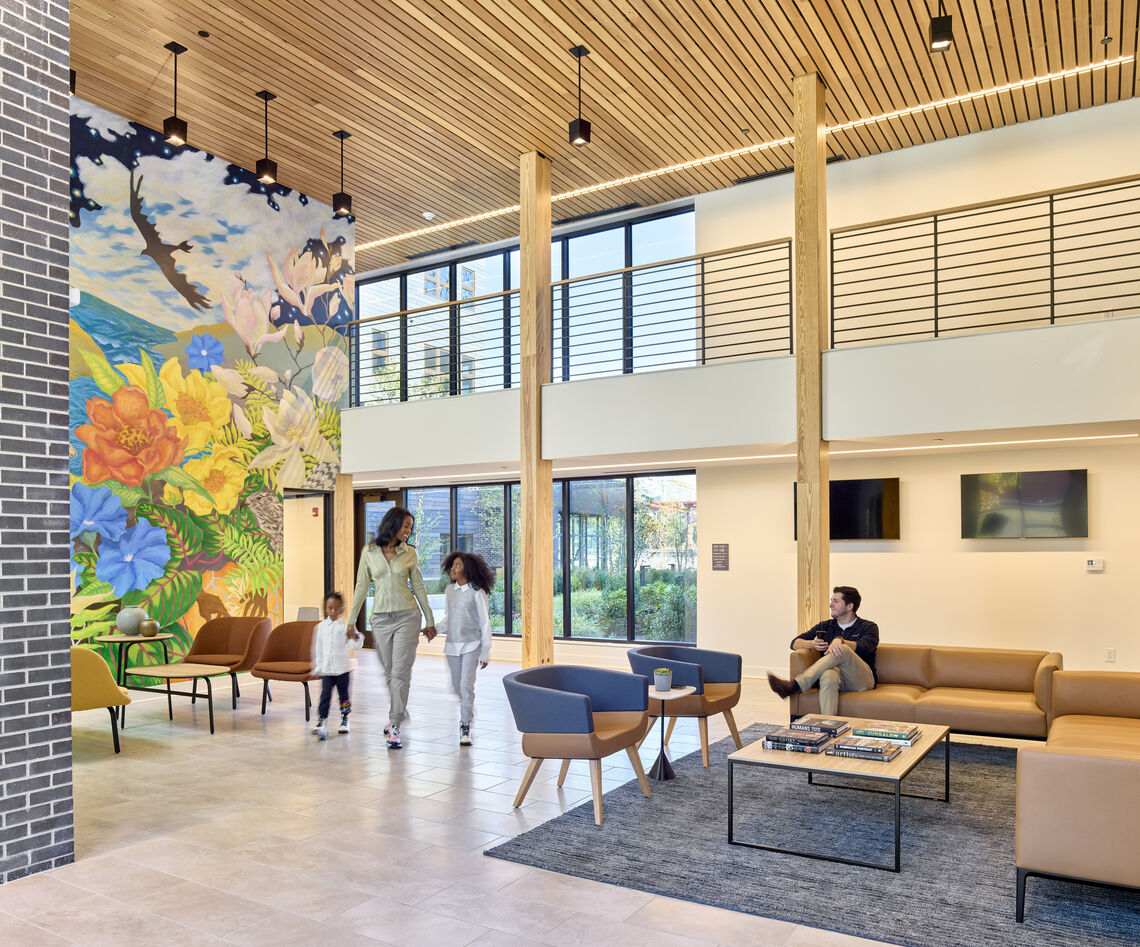 Jeffrey Totaro
WRT designed the final phase of implementation, NC Five, which is comprised of 133 units including studios, one-bedroom, and two-bedroom units, as well as stacked townhouse buildings comprised of three-bedroom units. The project also includes an on-site 43-space parking lot and green space programmed with creative play areas, edible gardens, outdoor grills, and flexible outdoor seating. There is an onsite management office, social service office, bicycle storage rooms with 52 spaces, lounge, fitness center, common area laundry rooms in the mid-rise building and a community room. 

NC Five is all electric and will achieve Energy Star Multifamily with a reduced HERS rating and Enterprise Green Communities certifications. There are solar arrays on the roof of Building A.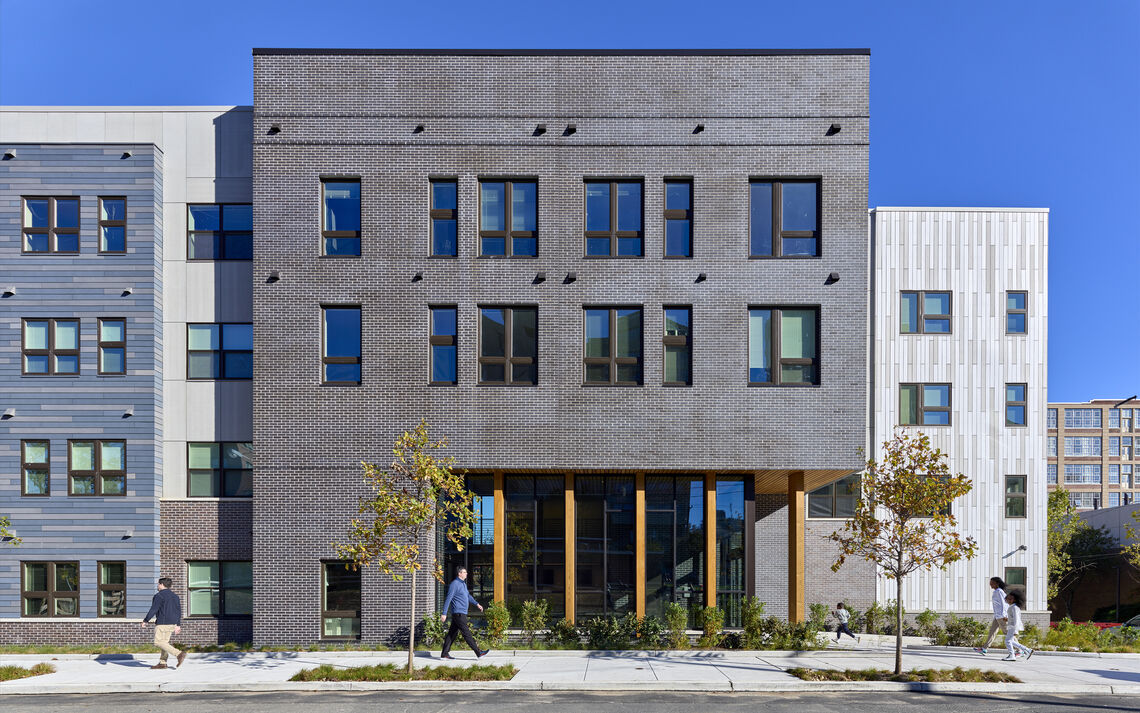 Jeffrey Totaro
The NC Five site leverages the neighborhood assets, private and institutional investments being made by The City of Philadelphia, Temple University, and SEPTA, and the extensive public transit network in the form of bikeshares, buses, local subway, and Regional Rail service while creating the framework to address the on-going issues of livability, safety, housing choice, after school activities, community services, and vacant and blighted properties.

This project builds on a previous collaboration with Jonathan Rose Co., the award-winning Paseo Verde, which was the first project in the nation to achieve a LEED for Neighborhood Development Platinum certification, and is now seen as a model for sustainable redevelopment in inner-city neighborhoods. The architecture and landscape architecture combine to enhance the interactions of residents in public, semi-public, and private green spaces. The open urban green space helps the neighborhood by implementing more localized storm-water management practices and promoting healthy ecosystems.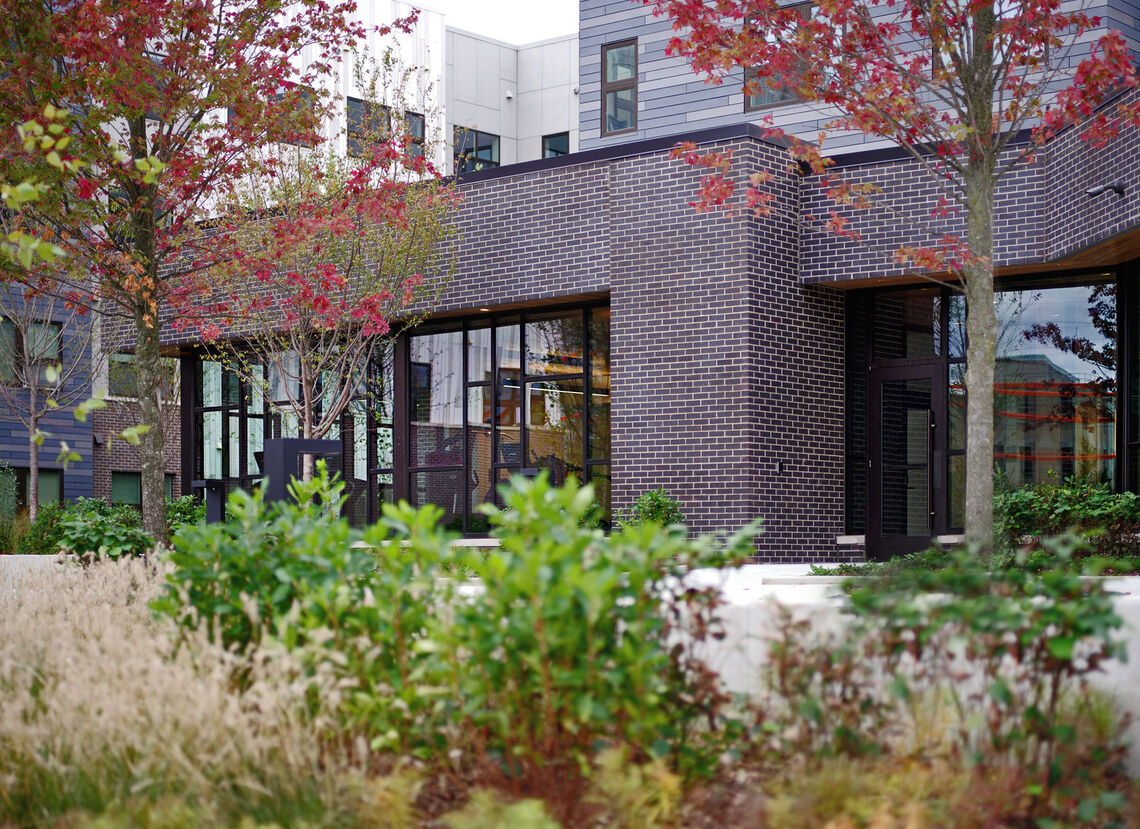 The design emphasizes creating an ecologically thriving landscape that the residents can contribute to and benefit from.
Resilient materials embody the landscape as well as several visual and physical indoor-outdoor connections to activate the site, optimize social and environmental impacts, and create a holistic neighborhood. Access to outdoor space provides both physical and psychological benefits while sustainable features such as stormwater retention, rain gardens, community gardens, and native plantings support healthy urban ecosystems that reduce adverse environmental impacts.

NC Five establishes green corridors to increase connectivity through streetscape improvements and tree planting that help ameliorate urban heat island effect and improve quality of life for residents. These green corridors also provide safe multimodal access and reinforce transit-oriented development.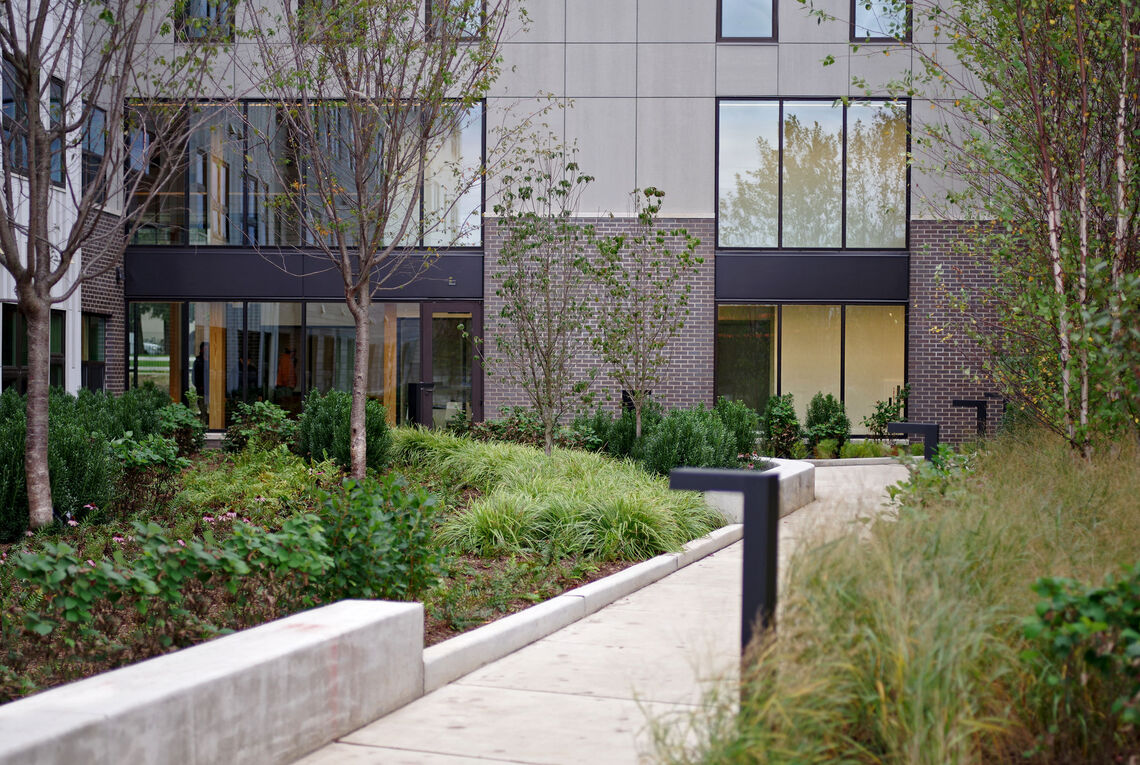 Through the efforts of WRT's planning, landscape architecture and architecture disciplines, NC Five fulfills the Choice Neighborhoods goals of creating a network of open spaces to meet residents' diverse recreational needs and to improve the environment through the repurposing of vacant property. 

According to project architect Marissa Hebert, AIA, CPHC, "We chose materials and other design approaches that would really amplify the visual and physical connections to nature to create a place where residents of NC Five as well as those from the surrounding neighborhood would want to be part of."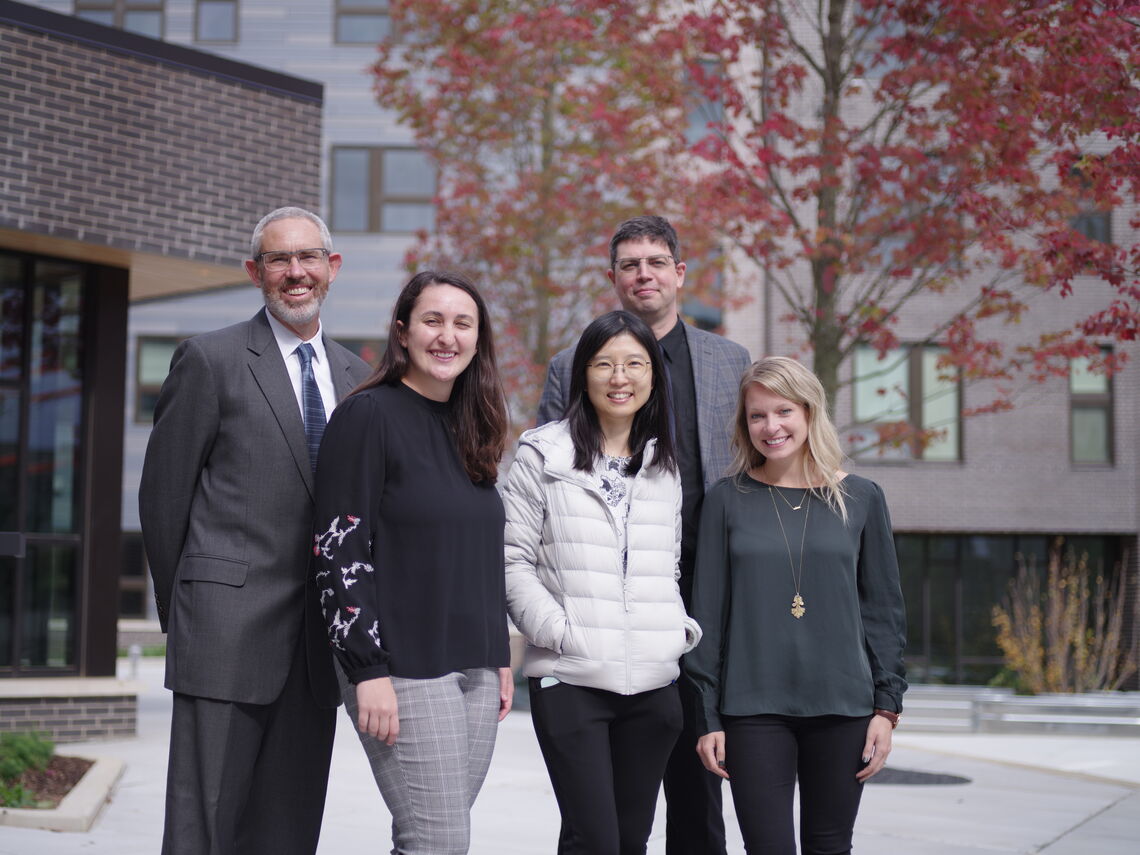 WRT's team celebrates at the ribbon cutting (L to R): Joseph Healy, Stephanie Favata, Jingran Yu, Marissa Hebert, and David Gamba
The project also contributes to the community supported neighborhood vision to remove the physical and social barriers so that each and every tenant and community resident has equal access to opportunities within and outside the neighborhood and to make their households financially stable and healthy and their community safe and strong well into the future. 
"One's zip code should never determine the opportunities one is afforded or what one can achieve," said President and CEO of the Philadelphia Housing Authority, Kelvin Jeremiah, MA, MPA, at the ribbon cutting.