NC Five Receives Merit Award from AIA Pennsylvania
Each year, AIA Pennsylvania celebrates the best of architecture recognizing projects for their positive contributions to a better and more sustainable built environment and advancement of the profession of architecture.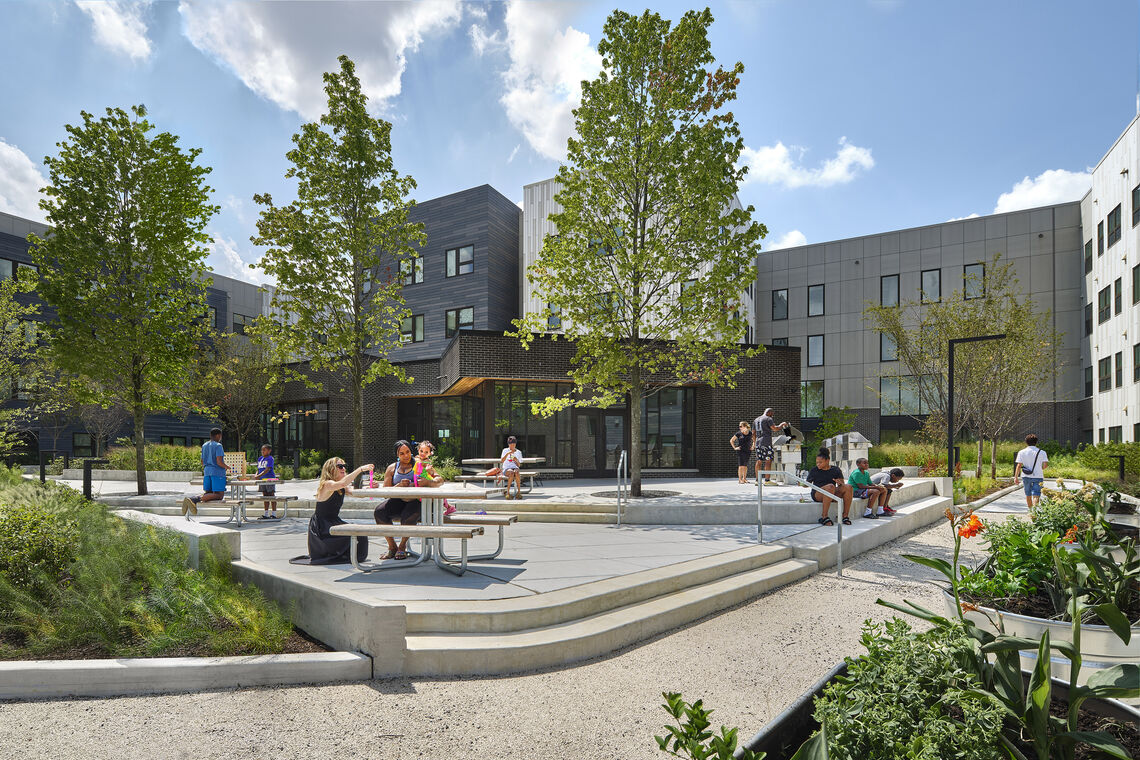 The shared goal for NC Five was to, through the collective design and development process, enhance the connections between people and the pathways to opportunity, improve the health of the buildings in which they live, and to serve as a catalyst for positive change in surrounding neighborhoods.

NC Five empowered residents through engaging them in decisions and providing thoughtful design interventions to improve their health and well-being, resulting in a foundational community where all residents, employees, and neighbors can thrive with opportunity and a strong culture of connectedness.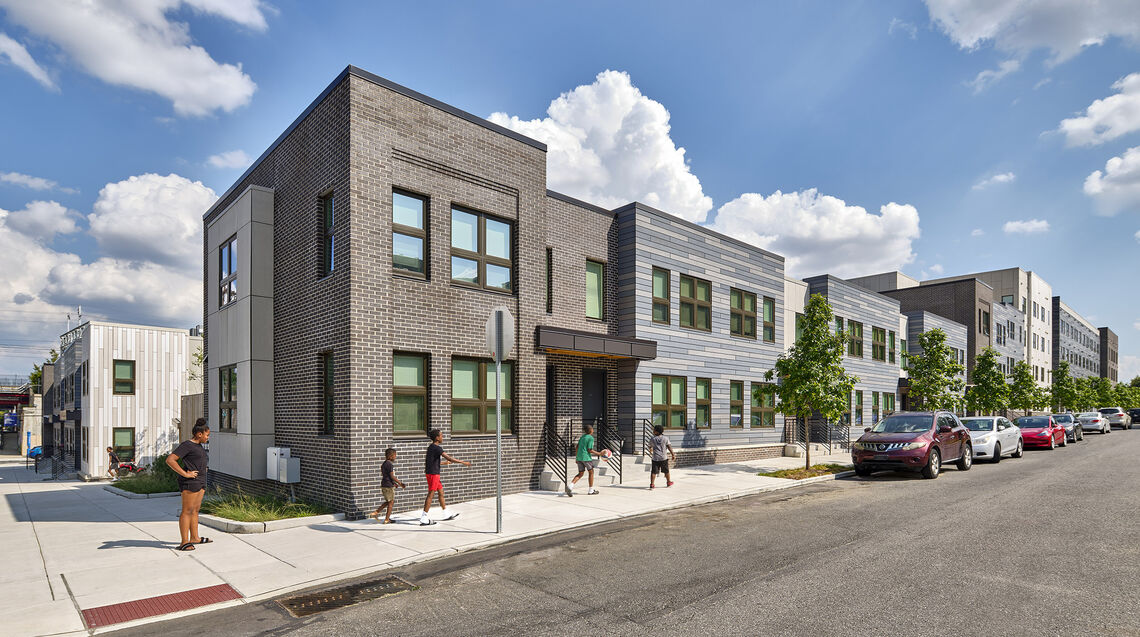 The design confronts issues of livability, safety, housing choice, after school activities, and community services. Throughout the design process, residents took part in developing programmatic strategies to activate the site by tying into existing infrastructure and mobility frameworks to create a transit-oriented neighborhood.

Extensive and inclusive engagement of Norris Homes residents and community stakeholders helped identify housing and neighborhood priorities. The project team used that input to test and design a plan that met HUD program requirements while maintaining focus on the strong community vision and integrating seamlessly into the existing urban fabric.