New University Center Complex is Heart of Stevens' Campus
Located on a bluff overlooking the Hudson River and the New York skyline, Stevens Institute of Technology's new University Center Complex (UCC) has become the heart of campus, a major hub for students, faculty, and staff.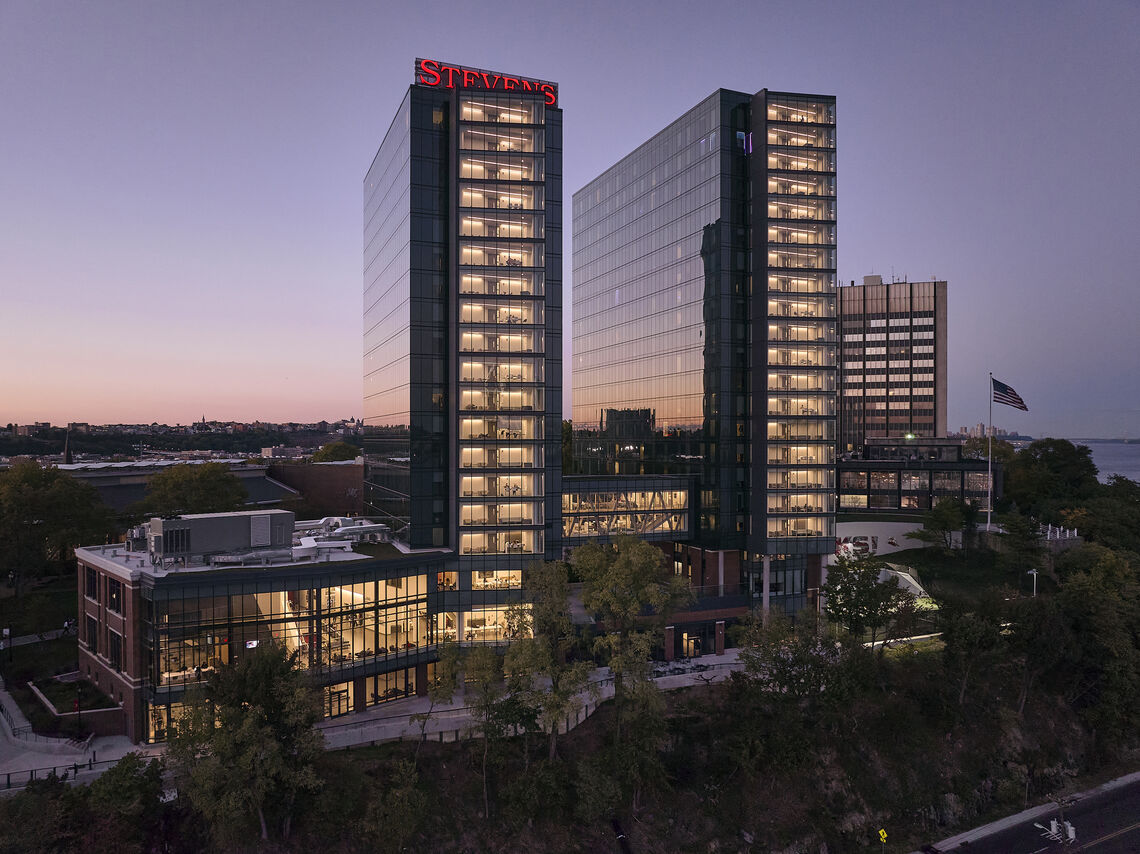 Stevens Institute of Technology's new living-learning community is organized into two towers, a Skylab connecting the two towers, and a three-story, 80,000-SF student center at its base.
WRT designed the interior of the student center, in collaboration with the Design Collective. The student center brings together a wealth of activities including dining, fitness, student clubs, conferences, and performance. 
The UCC is one of the priorities WRT identified in the campus master plan, and part of the objective to help strengthen the on-campus residential community and accommodate the growing student body. Being able to house more students on campus not only enlivens campus culture, but also helps cut costs, alleviating the expense of housing students across the area. 
The UCC delivers on the strategic priority to create a vibrant campus—a key pillar of Stevens' 10-year strategic plan and Power of Stevens capital campaign—to help Stevens grow in size and prestige. 
"The space will facilitate the unplanned interactions and the random connections that lead to relationships, involvement and all the things that collectively keep our community healthy and happy," said Assistant Vice President for Student Affairs Sara Bleiberg Klein about the impact of Stevens Institute of Technology's new University Center Complex. "Within these walls, we will foster a renewed feeling of community at Stevens."

"The thought and attention that went into each aspect shows our students how much we care about them and their experience," said Klein.

"We're standing on top of what is now the crown jewel of the city of Hoboken," said Ravi S. Bhalla, Mayor of Hoboken. "A truly momentous occasion for not only the Stevens University campus…but for the entire city of Hoboken."