Newark360 Charts a Path toward an Equitable Future
The Newark360 master plan responds to the voices and concerns of Newarkers who want to see a healthier, more equitable, and resilient future for their city. 
Newark is the largest and fastest-growing city in New Jersey, but throughout the master planning process WRT heard resident concerns that this growth may not equally benefit all. The past decade of growth also brought a new diversity of voices: in an already majority Black and Brown city, Newark is welcoming an influx in new residents, languages, and cultures. In an increasingly unaffordable urban region with rising housing costs and uneven job access, though, Newarkers want to ensure that this growth does not add to existing and historic racial inequities. 

The Newark360 Master Plan guides the physical development and policy framework of Newark for the next decade with a focus on mitigating the city's historical and present-day inequities. Newark360 embodies Mayor Ras J. Baraka's core values of health, equity, and resilience, building them into the physical environment of the city.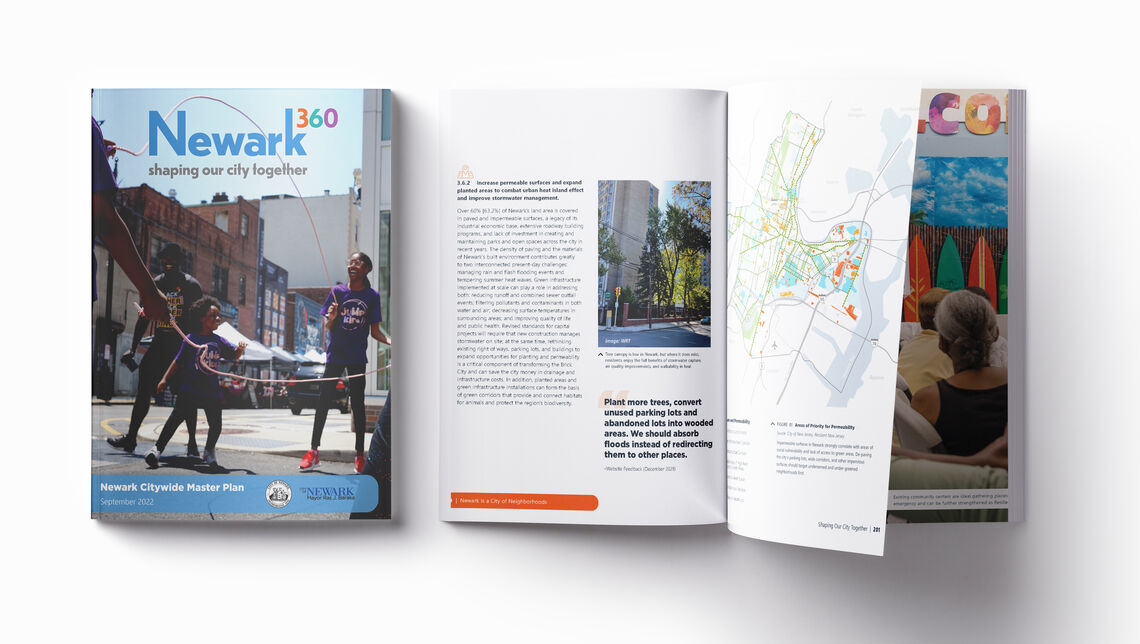 With a robust citywide community engagement campaign, Newark360 solicited input from residents and stakeholders in every ward, determining priorities for the City's future transportation, parks and open space, housing, economic development, and other plan elements. Newarkers cite the diversity of cultures as the city's biggest strength.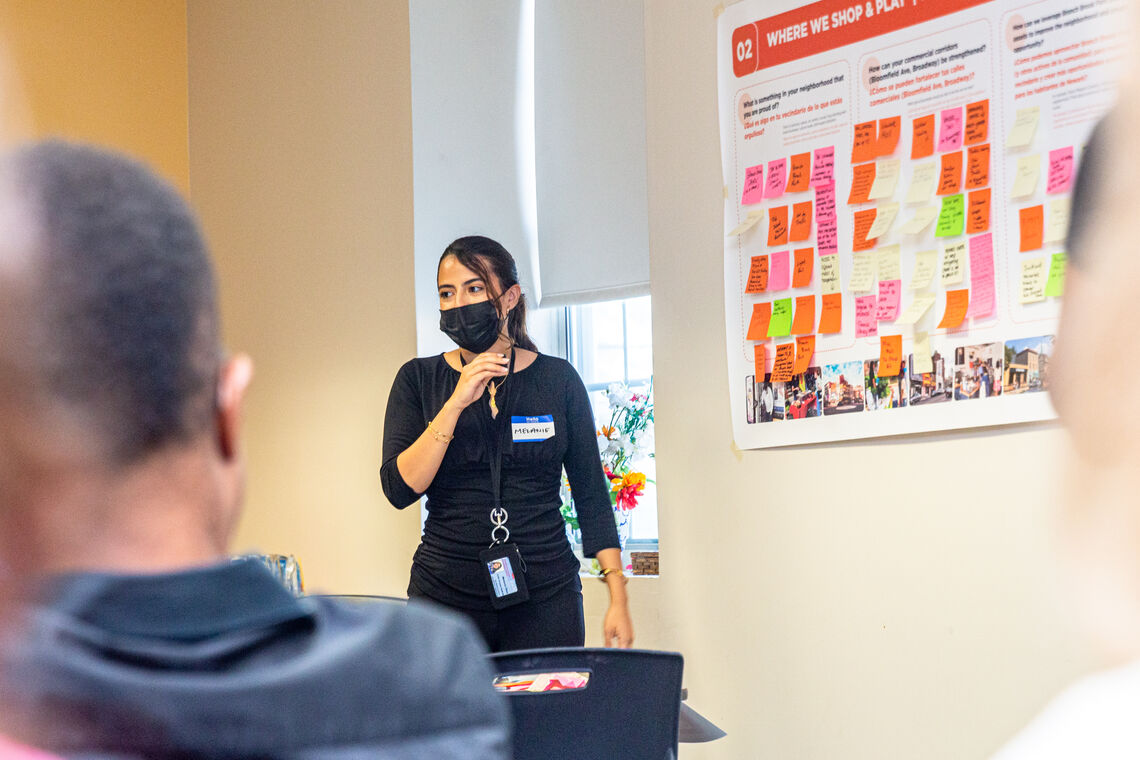 The team conducted multiple in-person workshops in each ward of the city, supplementing streaming Facebook Live events, website input, social media outreach, focus groups, and a statistically-valid citywide survey.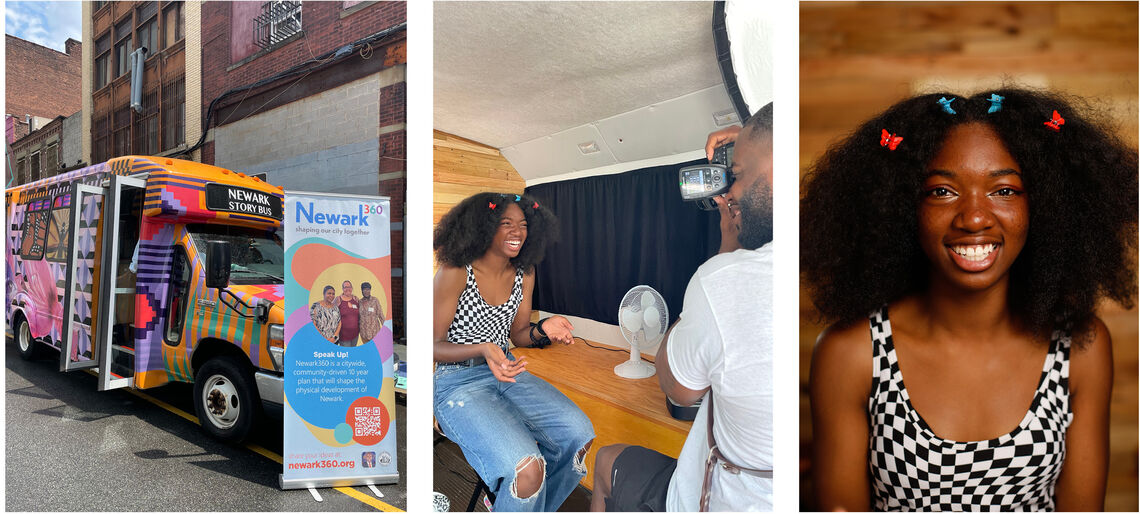 Newark360 partnered with the Newark Story Bus, a mobile audio and photo lab that collects personal stories, or oral histories, that speak to the diversity and richness of New Jersey's communities. The Newark Story Bus engaged the city's youth, who are likely to be most impacted by Newark's future development decisions. In all, the team had 10,000 touchpoints with residents throughout the process.
Newarkers cite the diversity of cultures as the city's biggest strength.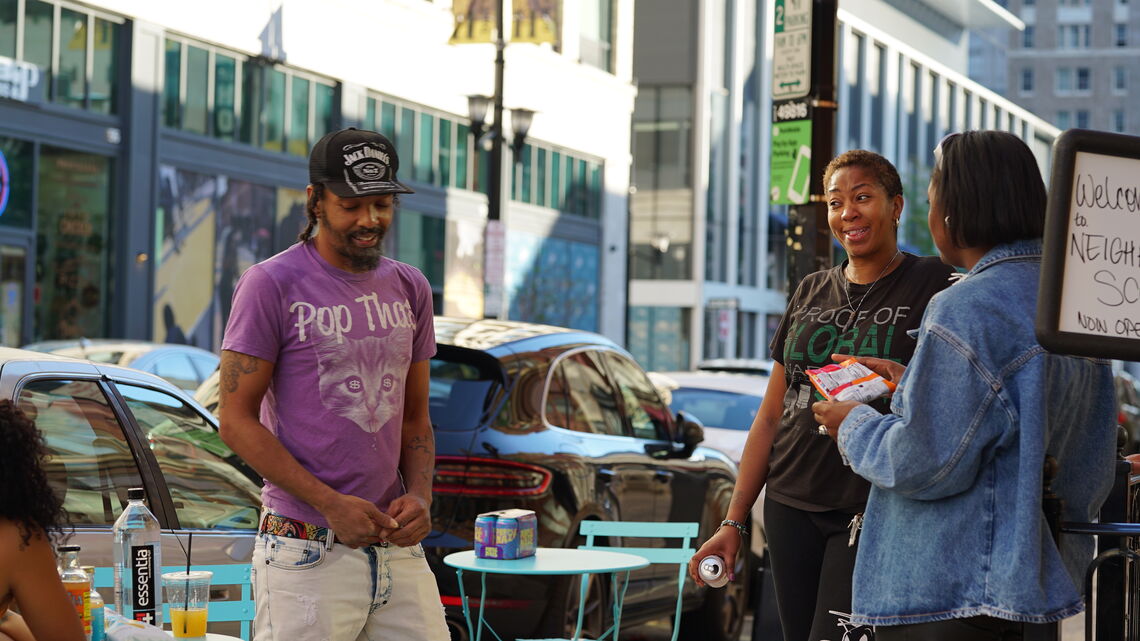 Newark360's final recommendations encompass topics like transportation, housing, parks and open space, cultural assets, and economic development. The plan's vanguard ideas include suggestions for increasing density allowances along the city's main commercial corridors, removing parking minimums, exploring Accessory Dwelling Units for single-family neighborhoods, and celebrating the city's arts, culture, and entertainment through establishing an Office of Nightlife.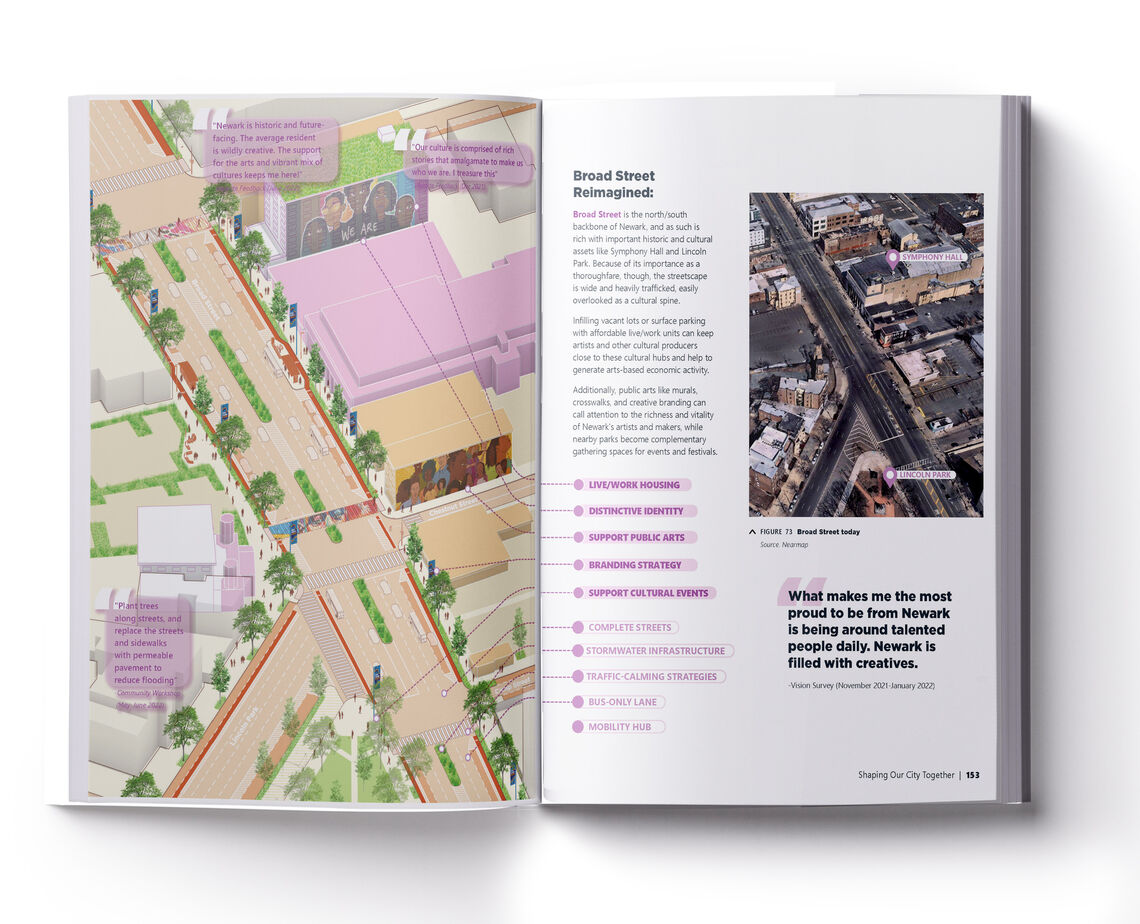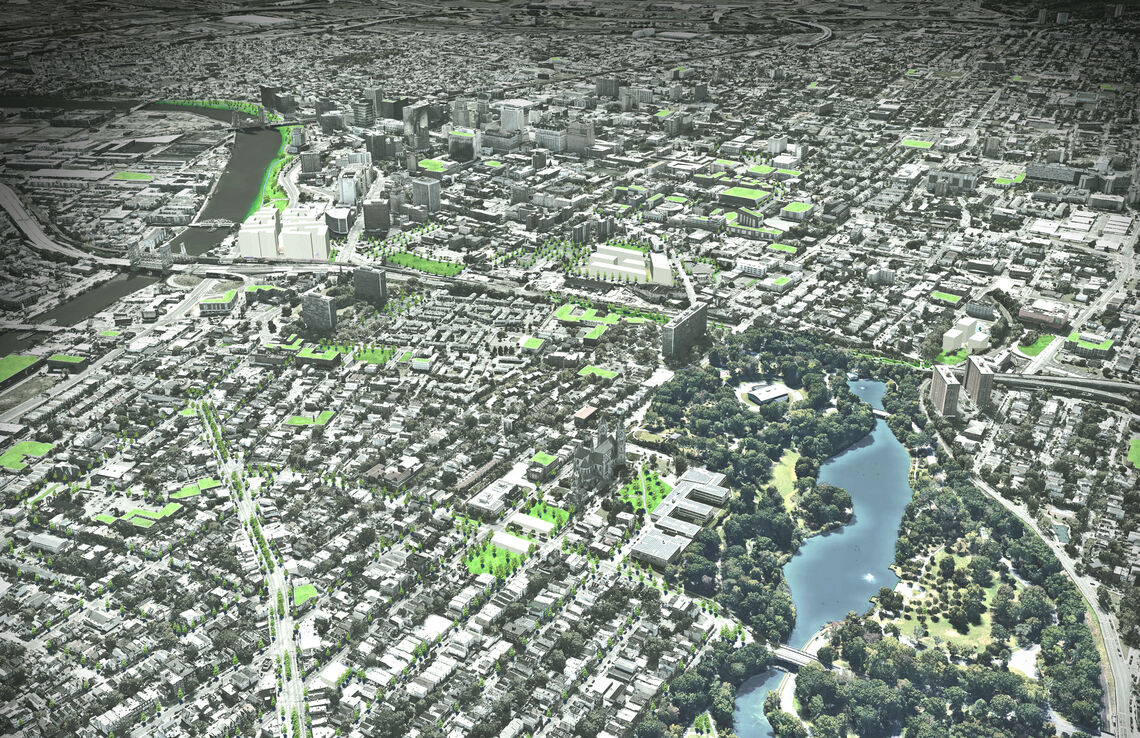 Other recommendations set up additional plans as needed, like a full climate resiliency plan for the environmentally vulnerable East Ward, and a citywide parks system plan. 
The final master plan was adopted by the City of Newark on September 26, 2022. For more information, please visit the official website of Newark360.