Newark360 Receives the Outstanding Plan Award from NJ APA
The New Jersey Chapter of the American Planning Association's annual awards program honors the people, projects, programs, and places that exemplify the gold standard in comprehensive planning and design. 
Newark360: Shaping Our City Together, Newark's citywide plan, was adopted by the Newark Central Planning Board on September 26, 2022. This plan responds to the voices and concerns of Newarkers by creating a framework to guide the city's development over the next decade, focusing on mitigating the city's historical and present-day inequities to create a healthier, more equitable, and resilient Newark.
In an increasingly unaffordable region with rising housing costs and uneven job access, Newarkers wanted to ensure this growth does not add to existing and historic racial inequities.  The plan was a timely opportunity to create a renewed citywide vision in the wake of a pandemic and a racial reckoning.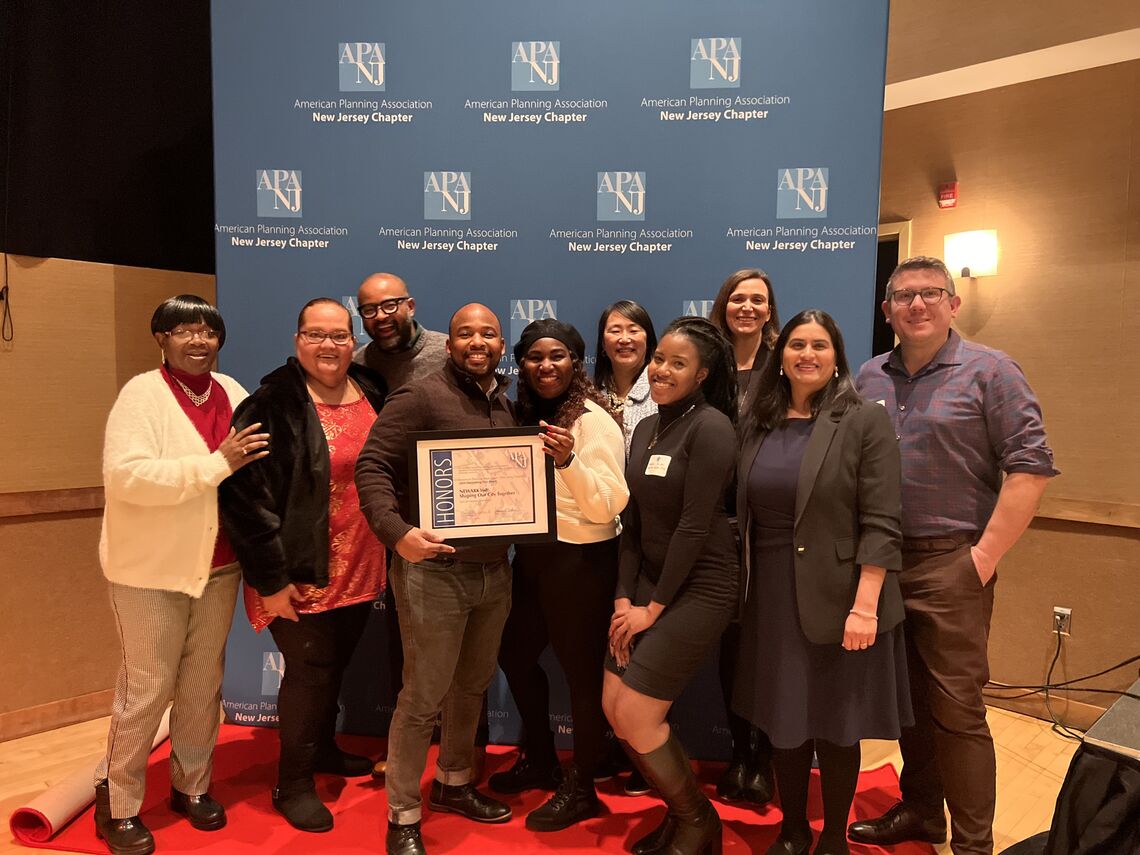 Throughout the master planning process, the Newark360 team spent 12 months in 2021-22 talking to Newarkers from all neighborhoods and all walks of life, ensuring the plan meets Newarkers where they are and is shaped by their voices. The plan guides Newark's physical development and policy framework, embedding Mayor Ras J. Baraka's core values of health, equity, and resilience into the city's physical environment.
Signature recommendations include increasing density allowances along the city's main commercial corridors, removing parking minimums, exploring Accessory Dwelling Units for single-family neighborhoods, and celebrating the city's arts, culture, and entertainment. The plan also recommends that the City establish a full climate resiliency plan for the environmentally vulnerable East Ward and a citywide parks system plan to ensure equitable access to parks and open space for all.

WRT led the consultant team for Newark360, which also included Arup, Bloomberg Associates, Heyer Gruel & Associates, Ninigret Partners, ONE Architecture + Urbanism, and Zakalak Associates.
Congratulations to they City of Newark, its residents, and the team on this honor!
Visit: www.newark360.org/
Newark360 Master Plan — "Shaping our City Together" (w/ Mayor Ras J. Baraka)