Our Parks, Our Future Long-Range Plan Adopted by Austin's City Council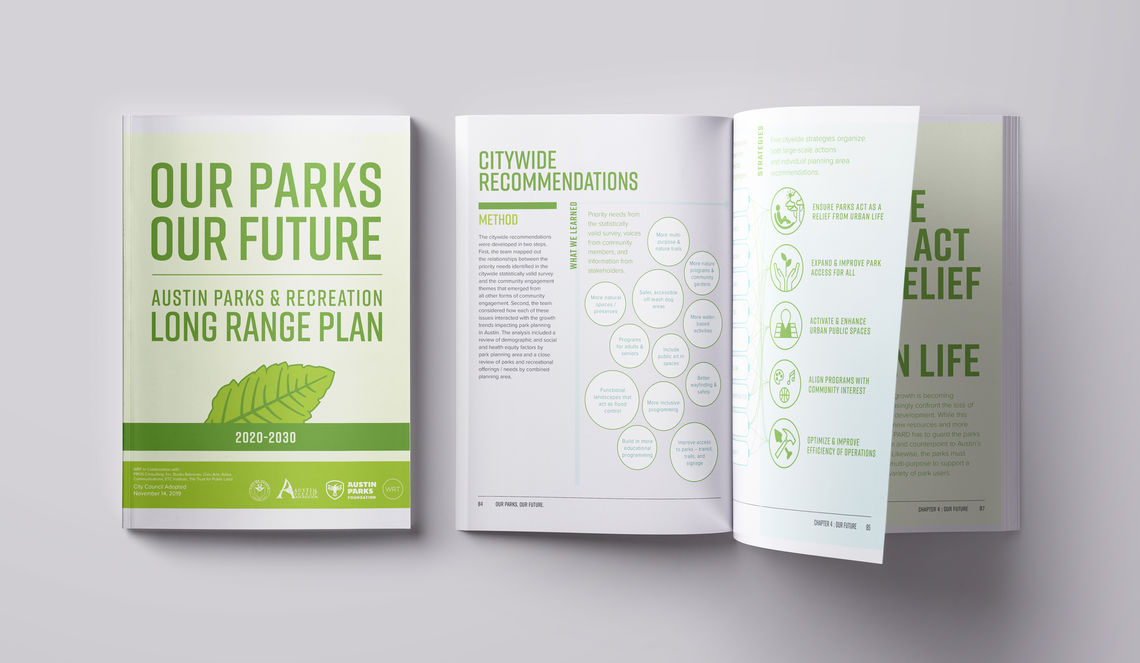 Our Parks Our Future was adopted in November 2019
Developed every ten years, the long-range plan provides a blueprint to guide land acquisition, park development, partnerships, programs, and capital improvements.

As one of the fastest growing metro areas in the U.S., Austin is committed to continuing to invest in and grow the city's park system. Early in the process, WRT's team worked with PARD to develop a public engagement strategy that created opportunities to hear from a diverse array of communities.

Following the Our Parks, Our Future planning process kick off in Fall 2018, more than 4,400 community members completed an online survey offering input on how the park system should improve in the next 10 years and beyond. The community's ideas about Austin's parks and open spaces are directly reflected in the plan's community engagement themes - including the desire for more natural experiences, linear parks, education, arts and culture, and clean and safe places.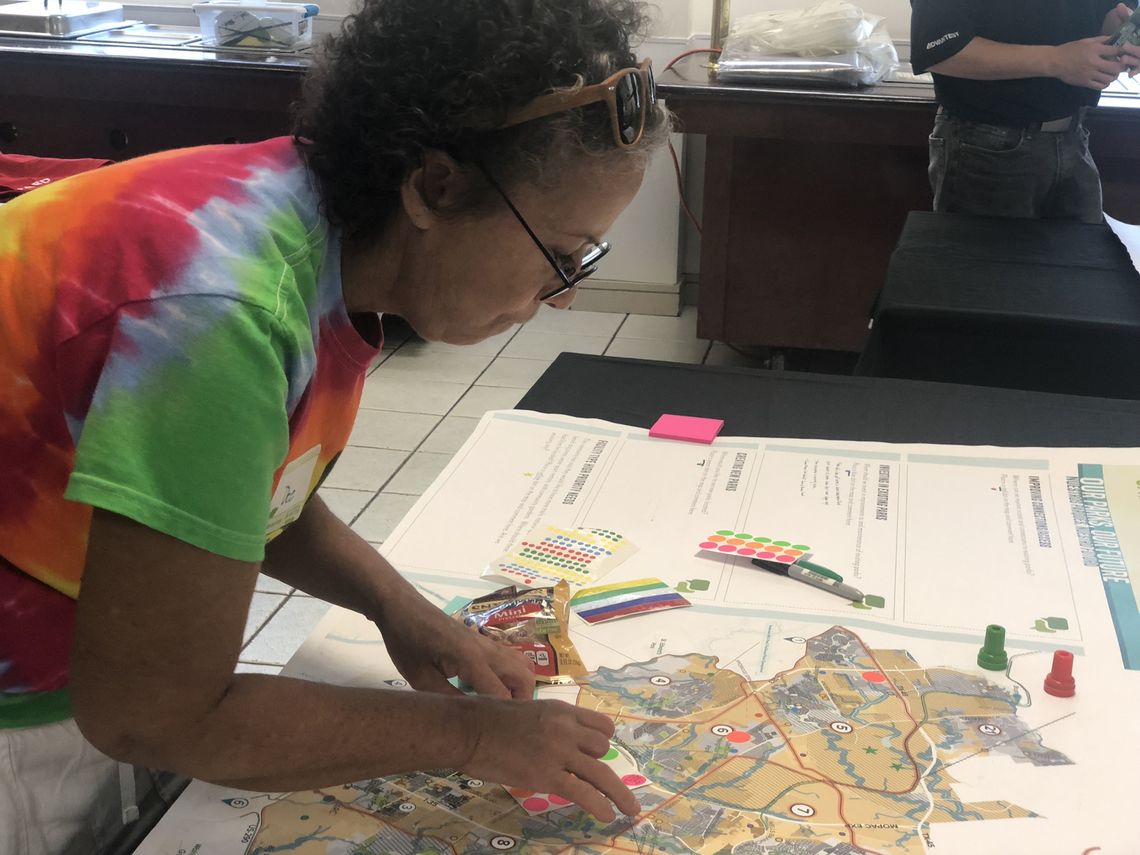 Residents reviewed factors influencing where improvements should occur (e.g., park-deficient or high-growth areas).
"Parks and public spaces play a central role in creating community. They bring people together, improve physical and mental fitness, offer recreational opportunities, and provide critical environmental benefits."
- Kimberly McNeeley, Director of PARD
"Our project team put a lot of effort into thinking about how meetings could help us gain meaningful information from residents, while also being fun, interactive, and geographically diverse," said Nancy O'Neill, WRT's project manager and planner. "We held meetings and pop-ups in all 10 council districts and included art-based activities and opportunities for people to share and record their stories, as well as what they love about Austin's parks." 
In 2028, PARD will reach its 100-year anniversary as a city department. The plan's recommendations will help the department shape its next chapter of influence by providing a community-based vision to help increase parkland as population growth continues, expand and improve access for all, activate urban spaces, closely match programs with the community's interests, and improve the efficiency and sustainability of City operations.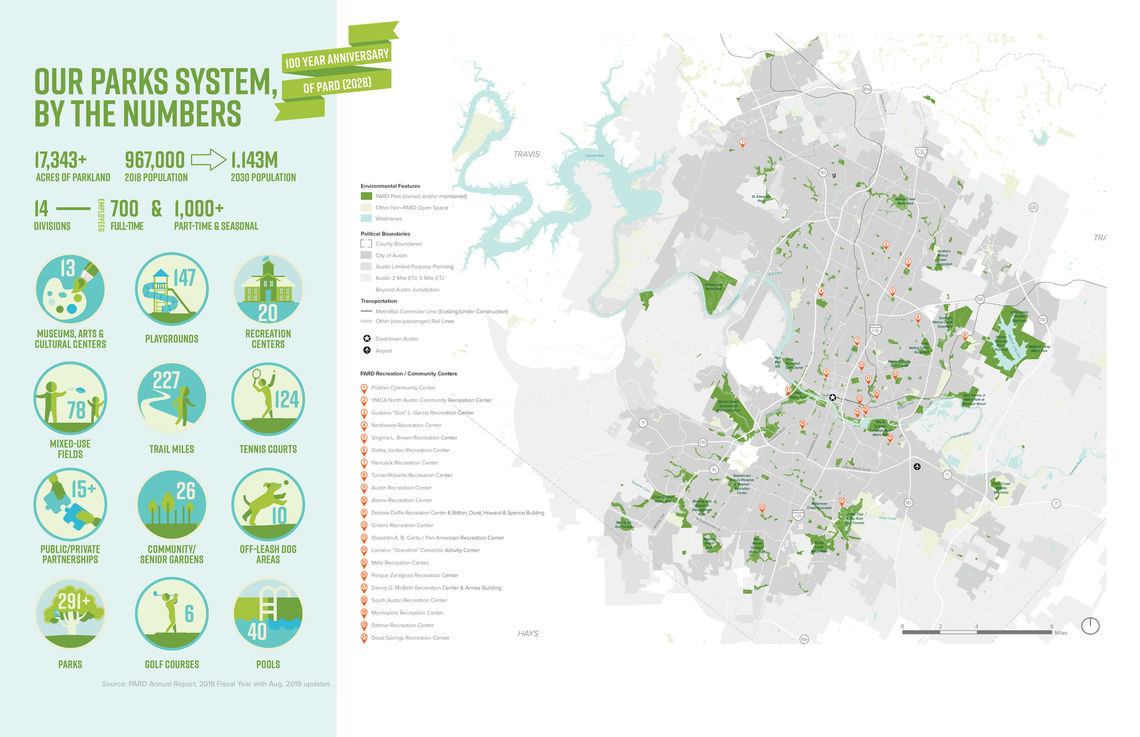 The park needs assessment identifies areas that are not within a 5- to 10-minute walk to a park, neighborhoods that are experiencing gentrification and displacement, and ties areas designated for more compact and connected development to the need for increased park access. PARD will track and monitor implementation of recommendations over time, as well as continue to strengthen partnerships and reduce the environmental impacts of park facilities and buildings.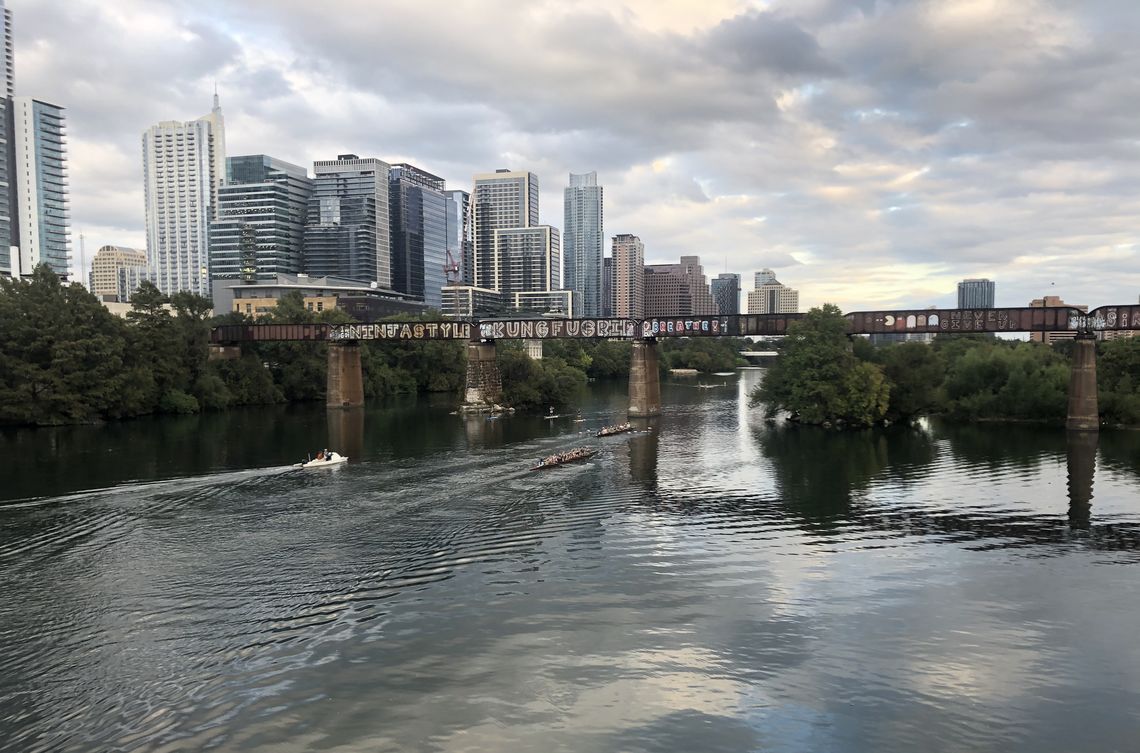 Austin's diverse park system includes miles of trails and greenbelts along the water.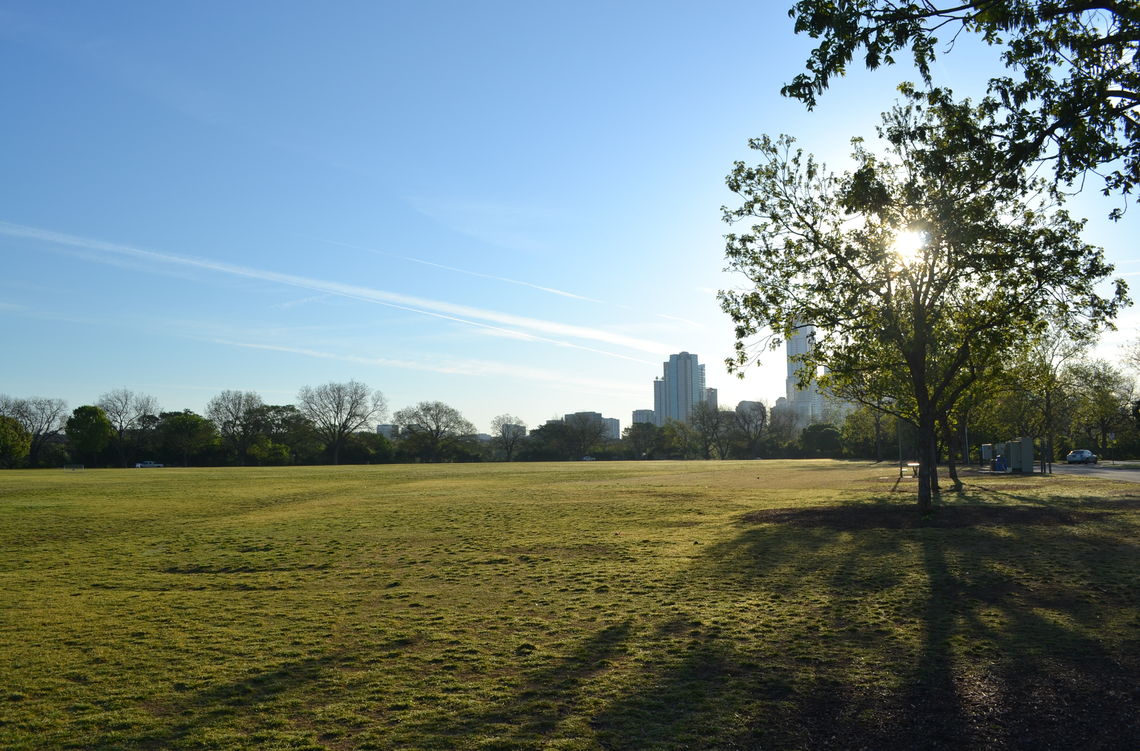 Well-known parks like Zilker Park, as well as smaller neighborhood parks, provide essential benefits for residents.
"WRT enjoyed the opportunity to work with PARD and the community on the development of this landmark plan for the future park system, which advances the city's equity goals," said WRT Principal, John Gibbs. "We are excited to sponsor and present the plan during the upcoming City Parks Alliance Park Study Tour in April."
The planning team was led by PARD's planning division and WRT. The team also included local consultants, Studio Balcones, Adisa Communications, Civic Arts, as well as national expertise from PROS Consulting, ETC Institute, and The Trust for Public Land's Center for City Park Excellence. Funding for Our Parks, Our Future was made possible in part by Austin Parks Foundation.