Passion + Purpose: Jim Stickley
Jim Stickley's work as a landscape architect and urban designer is fundamentally motivated by his belief that cities have the potential to heal our planet.
Rather than seeing urban areas as collections of independent parts, Jim sees the city as an organism that has the potential to reverse the damaging trends that have led to global warming, resource scarcity, environmental degradation and human conflict.
This belief is informed in part by the polarity of his upbringing, which included long summers spent on his granparents' farms in Ohio, and years spent living in major urban centers around the globe like Quito, Beirut and Rome.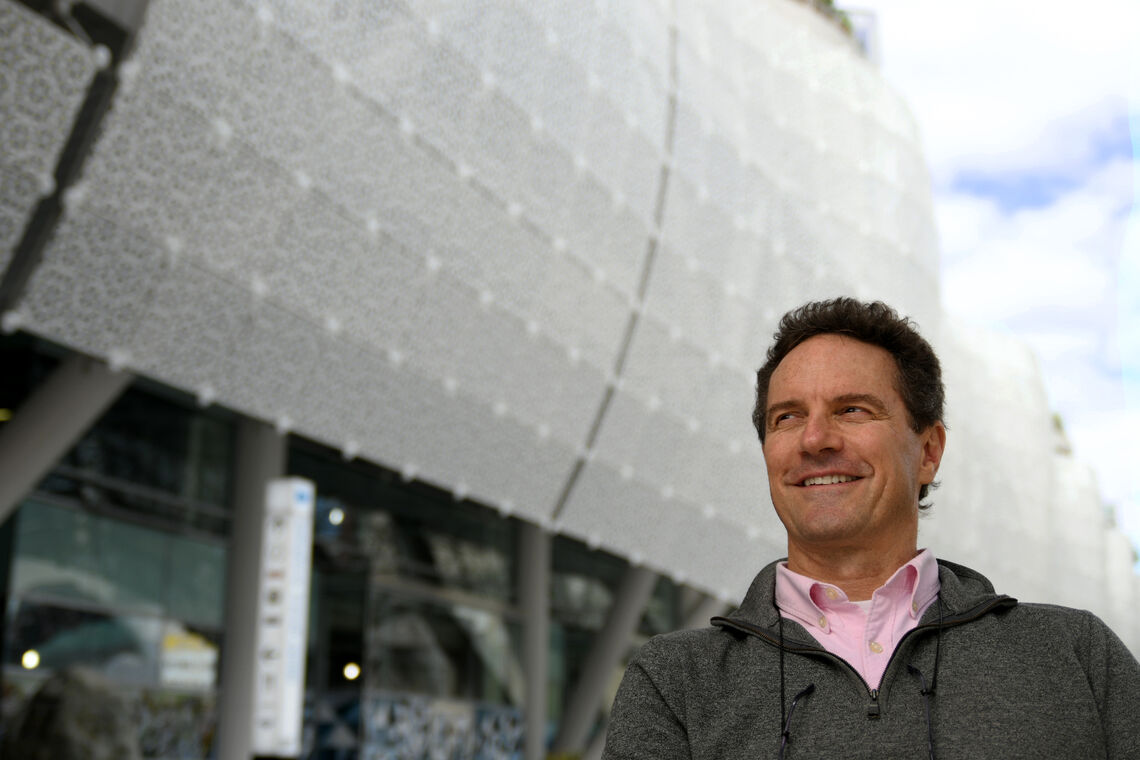 "My grandfather came of age during the depression and was practicing sustainability before it was a trend," he remembers. "He was hugely involved in the soil conservation movement, which taught me about sustainability in farming early in my life. But I also saw the grace and efficiency of urban life in cities I grew up in, and that's still something that I hold as an ideal."
Jim received a Bachelor of Science from Ohio State University in Landscape Architecture in 1981 and came to WRT in 1998 after tours of duty doing international work with two other large planning and design firms. He was interested in the interdisciplinary approach that WRT brings to tackling complex urban problems, even when they seem overwhelming.

Having the ability to call on the resources of so many people - planners and architects and urban designers and civil engineers – that diversity of perspectives makes Jim feel like anything is possible and gives him motivation to do more. 
"My son challenges me a lot," Jim says. "He's very progressive and idealistic, which helps me ask myself if I'm really doing enough. But WRT helps me remember that it's not just my work – it's all of us."