Passion + Purpose: Maarten Pesch
Maarten I. Pesch has been at WRT for nearly 40 years. Trained as an architect and urban designer, he has focused his practice on planning and designing for campuses that connect with natural habitats and leverage the outdoors as an opportunity for learning.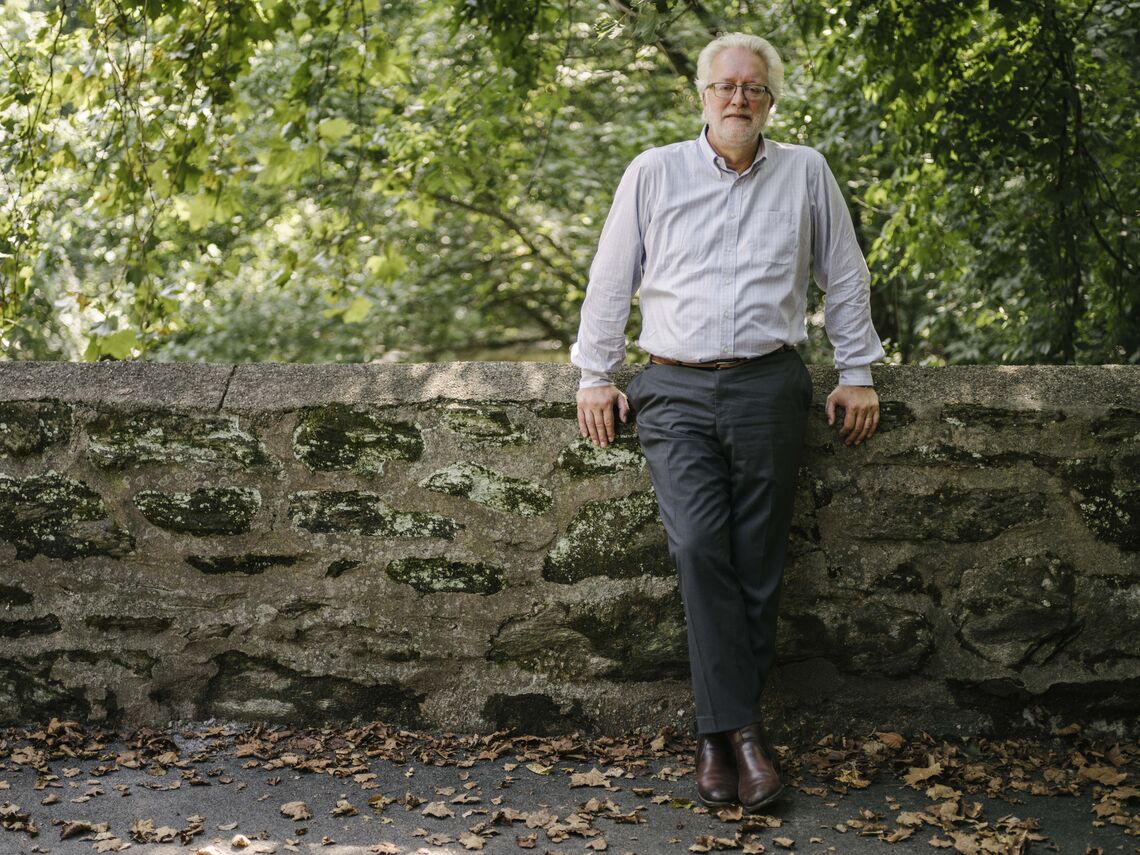 As a child in the Netherlands, Maarten experienced the benefit the outdoors can have on one's well-being. Ever since, he has been trying to spend every minute he could outside. When he moved to the United States, he became mesmerized by the forests and visited as many state and national parks as possible.
This early interest in the outdoors has shaped his approach to the design of educational buildings, where he emphasizes outdoor space, daylighting, and outside views. In Maarten's projects, you'll see this play out in the form of large-scale windows or fully-glazed corridors that provide visual connections to the outdoors as well as views of classroom activities from the outside. 

"Since we spend most of our time indoors, I focus on designing environments that maximize access to natural light, views to the outside, and provide access to fresh air," he said. 
Passion + Purpose: Maarten Pesch
"I have always enjoyed the unique aspects and great differences between our urban and natural environments," he said. "We need to continue to learn from the natural world in order to maintain our earth as a healthy and sustainable place to live."
Maarten utilizes natural materials, even if they must be used sparingly, to mimic outdoor spaces. He tries to focus these materials in places like entrances to reinforce these transitions and puts them in places where everyone can experience them. 

Maarten theorizes that students who are able to observe the changing seasons, the weather, and the time of day will benefit. And as it turns out, his intuition is correct. Studies have proven that exposure to daylight and fresh air help students' overall health and well-being, while also contributing to better academic performance. 

"We know that nature can help kids increase their curiosity for learning," he said. "And I feel that this understanding is crucial in our current challenges regarding resilience and climate change. The more connected future generations are to our natural habitat, and the more they can appreciate it, the greater chance we have of being able to preserve it in the future."

Still today, as much as possible, Maarten seeks quiet and serenity outdoors - whether its walking his dog at the Preserve at Germantown Academy (one of his favorite projects, seen below), hiking on Hawk Mountain in the Poconos, or relaxing in Cape Cod.