Planning for a More Connected Northside Neighborhood
The Northside 2027 Neighborhood Plan seeks to enhance and strengthen this Bethlehem, PA community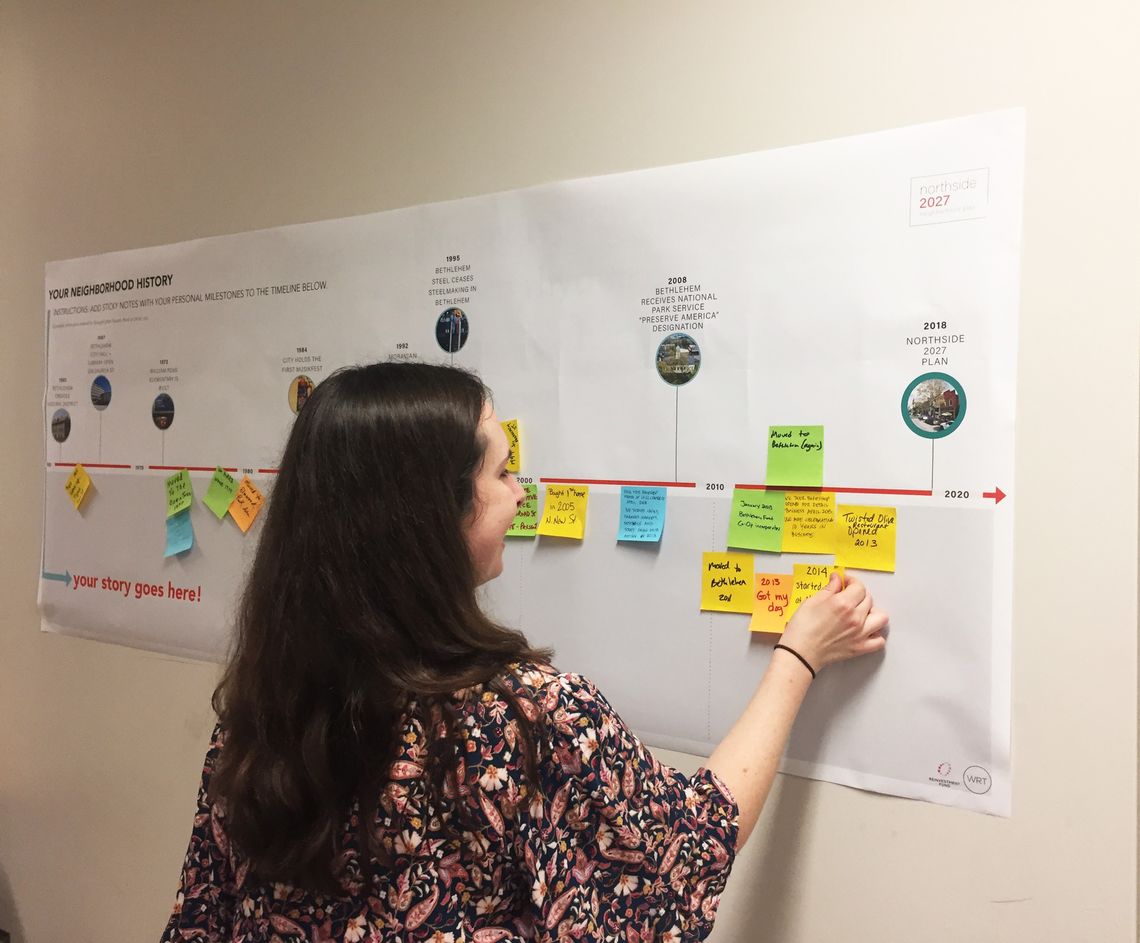 The Northside neighborhood of Bethlehem, Pennsylvania is a dense, family-friendly area within easy walking distance to downtown Bethlehem. Yet today's residents feel it lacks a unique identity and that some emerging challenges—including multi-modal traffic safety, increasing transiency, an aging housing stock, and other quality of life issues—must be addressed.
WRT is working with Reinvestment Fund on The Northside 2027 Neighborhood Plan, which will address issues in four key areas: creating a stronger sense of place and identity, enhancing the walkable commercial corridors, improving the housing stock and attracting new homeowners, and ensuring needed social services are provided to residents. The emerging vision for this plan is a high-quality, convenient, family-friendly neighborhood where people will stay for their entire lives.
Community engagement is a crucial and continuing part of the planning process. Efforts to date have included an initial input and visioning session, walking tours, resident interviews, a survey, and resident-driven working group sessions revolving around key topics of mobility, commercial corridors, and housing.
As WRT Principal Woo Kim notes, "This is exactly the type of neighborhood we should be planning for and investing in—inherently walkable and asset rich, with challenges that can be addressed at the grassroots level."
WRT is a long-term partner of the City of Bethlehem and is currently engaged in a streetscape enhancement project across the river on South New Street.