San Francisco Holiday Celebration and Bowl-a-Thon
As part of our winter celebration, WRT's San Francisco office spent an afternoon out of the office to conduct a tour of downtown Oakland and hosted a bowl-a-thon in support of the City of Oakland's homeless services.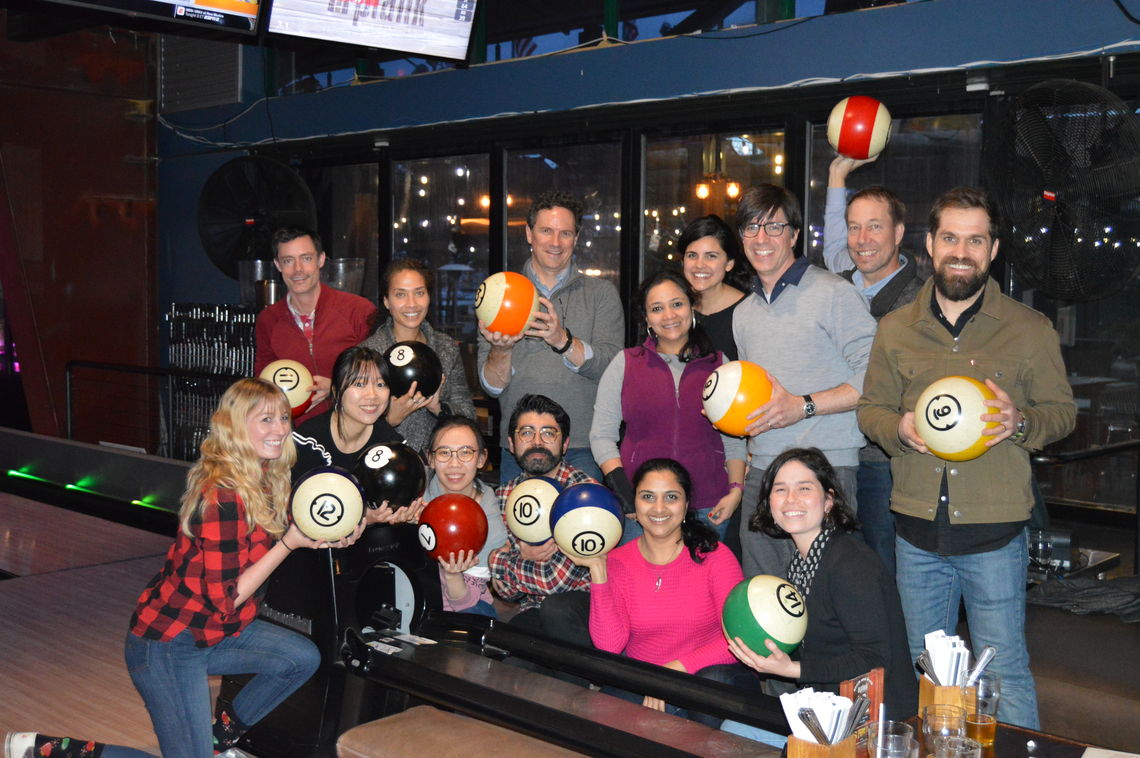 Over the years, WRT has played an important role in the development of Oakland's public realm downtown and around Lake Merritt. The team checked in on some of the firm's projects on a walking tour led by principals Jim Stickley and John Gibbs. 
First stop: the Broadway-Valdez District. WRT developed the Broadway-Valdez Specific Plan to guide the transformation of the historic Auto Row district at the north end of Downtown Oakland. This plan would turn the area into a new transit-oriented regional retail destination and mixed-use neighborhood to reduce the outflow of jobs, increase housing opportunities, and leverage existing planned transit options.  
Next, the team made a stop at Lake Merritt. Since completing the Lake Merritt Park Master Plan in 2002, WRT has been involved in a variety of implementation projects for the City of Oakland, including renovation of the historic Municipal Boathouse and grounds, reconfiguration of lakeside circulation routes, and implementation of landscape features to improve water quality and enhance social and recreational opportunities.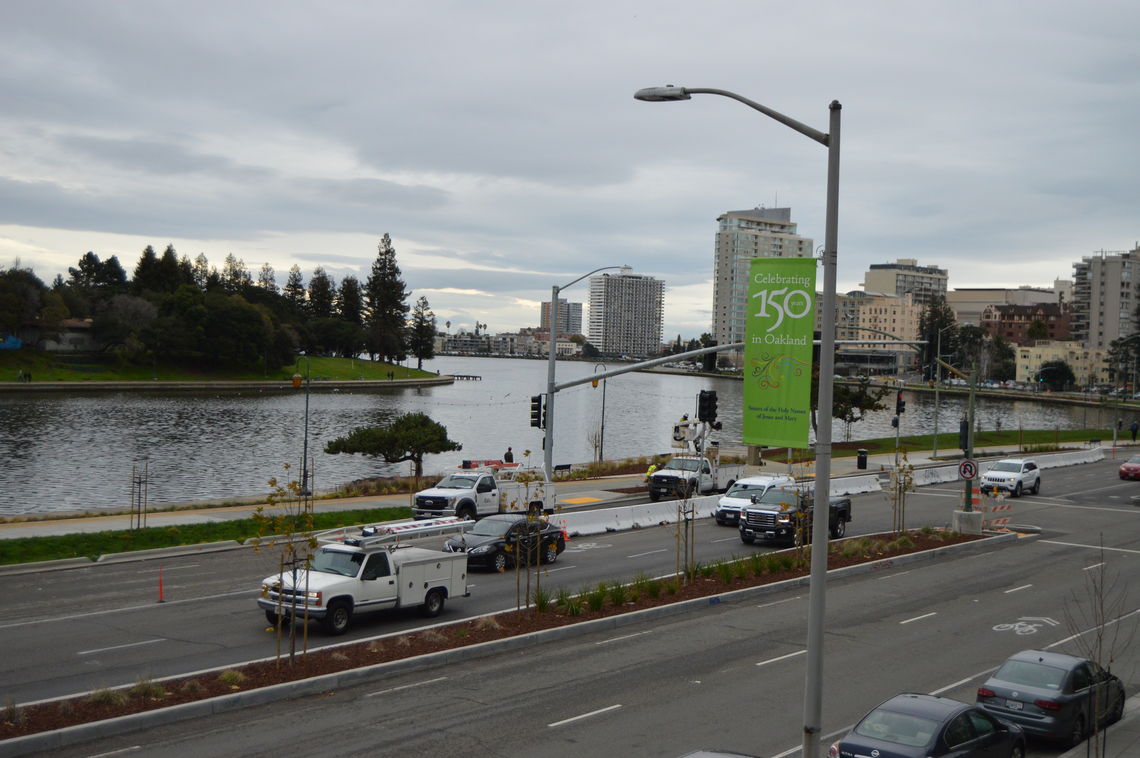 Near Lake Merritt, the team visited the Kaiser Center's historical rooftop garden. Built in 1960, this rooftop garden was deemed the first "true" post-World War II rooftop garden in the nation. Today the garden is a star example of the Privately-Owned Public Open Spaces (POPOS) program that supports rich urban activity throughout downtown Oakland.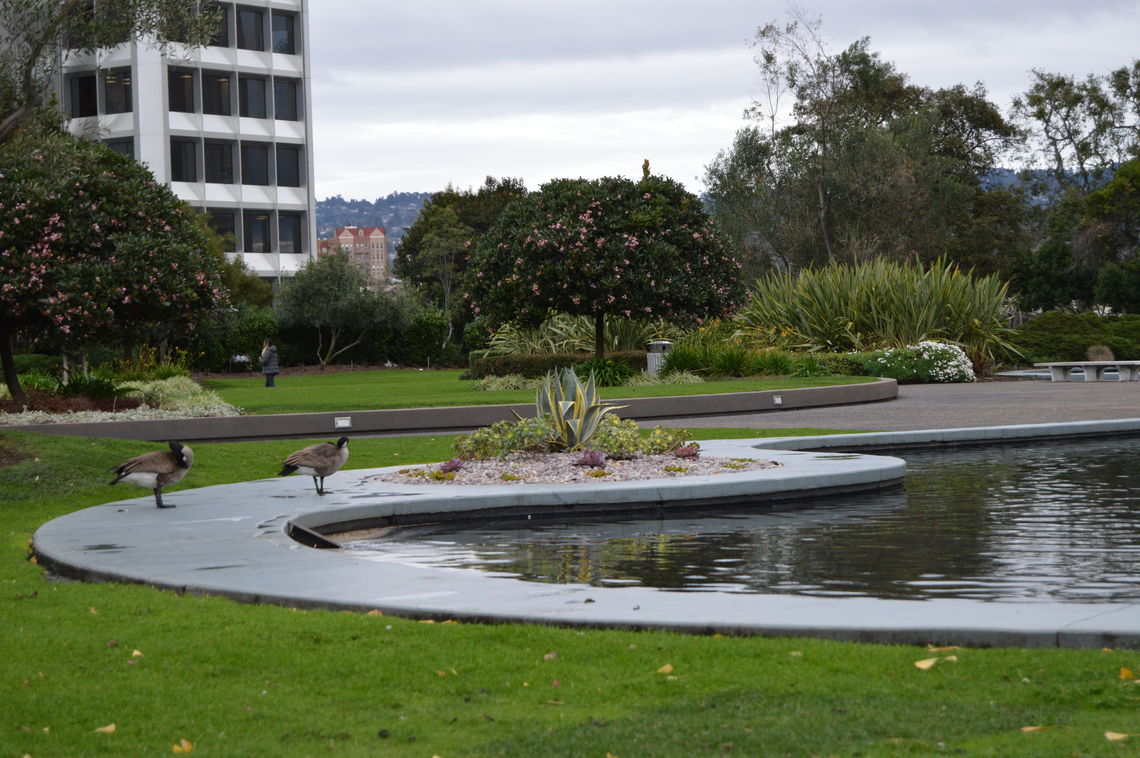 Kaiser Center
To finish the day, WRT hosted a bowl-a-thon at PLANK on the Oakland waterfont in Jack London Square, to support the City of Oakland's homeless services. Proceeds went directly to the Oakland Metropolitan Chamber of Commerce Foundation to provide interim structures and services in support of Oakland's unsheltered residents. Through determination, a wide range of bowling techniques, and non-stop encouragement from their fellow teammates, the team raised more than $1,000 to support the cause!