Sara Berman's Closet Wins AIA Philadelphia Honor Award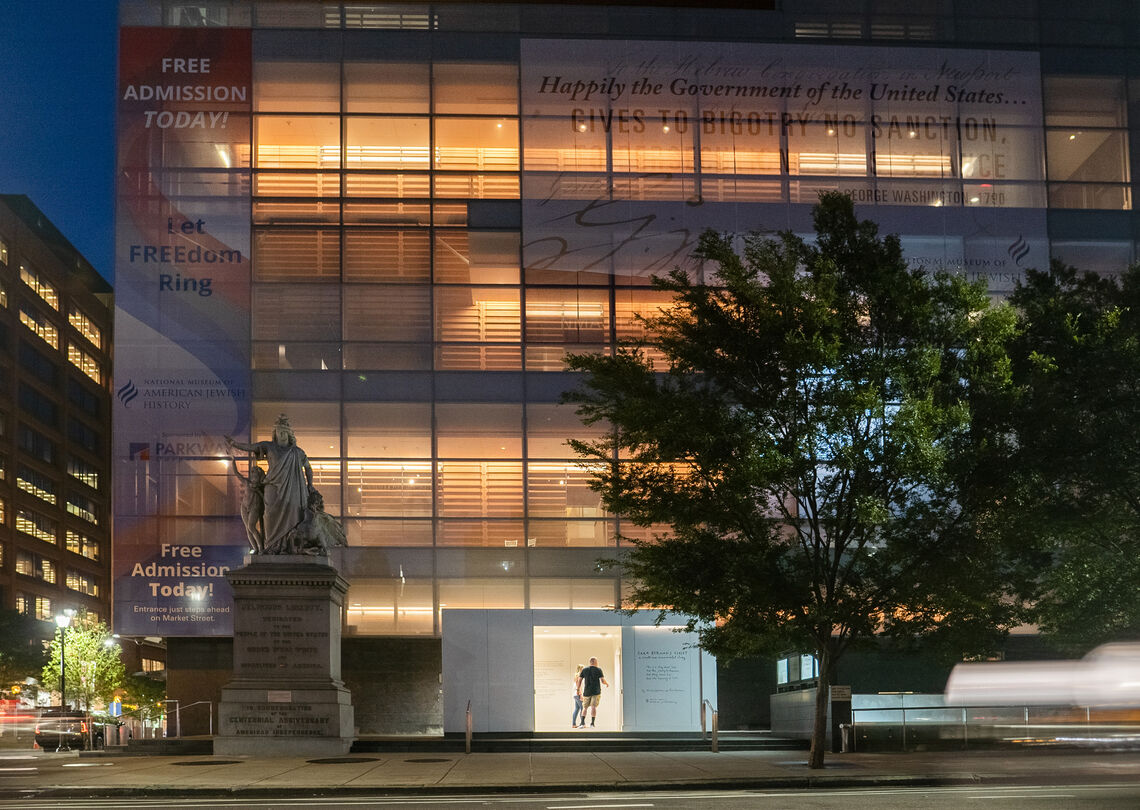 Constructed as a temporary installation on the plaza in front of the National Museum of Jewish History, Sara Berman's Closet tells a small but monumental story involving themes of feminism, immigration, and identity. The installation was intentionally displaced from the galleries inside the museum, and became a "beautiful interruption" on Independence Mall.
The Jury commended the intimate architecture, acknowledging the challege of creating a structure that felt private, yet was welcoming. The simple, elegant design effectively combined the intimate nature of a closet with something inherently public, like an object you would encounter on a sidewalk. 
"The challenge was to create a structure that did not overtake the closet, that worked with the plaza, was open 24 hours, and still protected the art piece," said WRT architect Amelia Einbender-Lieber.
Comments from the AIA Philadelphia jury reflect the exhibit's goal of using "intimate architecture to convey this important story." The Jury also noted that the elegance of this piece of small architecture, and the detailing as an exterior structure looked "precise and impeccable." 
Congratulations to the entire project team, the National Museum of American Jewish History, and collaborating artists Maira and Alex Kalman.
Watch the 2020 AIA Philadelphia Design Awards here.