Now on View: Sara Berman's Closet at the National Museum of American Jewish History
In close collaboration with exhibition artists Maira and Alex Kalman, WRT designed an outdoor exhibit for Sara Berman's Closet now on display at the National Museum of American Jewish History.  
Across from the Independence Mall in Philadelphia, Sara Berman's Closet is the first outdoor installation for the museum. The exhibit tells a small but monumental story that involves themes of feminism, immigration, and identity. Sara's daughter and artist, Maira Kalman, is joined by her son, Alex Kalman, as curators of this exhibit. They have re-created Sara's closet which explores her journey from Belarus to Tel Aviv to New York City, and the life she eventually made for herself after leaving her husband of 38 years. 
WRT collaborated closely with Maira and Alex to create the outdoor installation on the museum's Kimmel Plaza of Sara's closet—filled with heavily starched, though immaculate, all-white clothing and other pristine objects like her signature perfume, Chanel No. 19.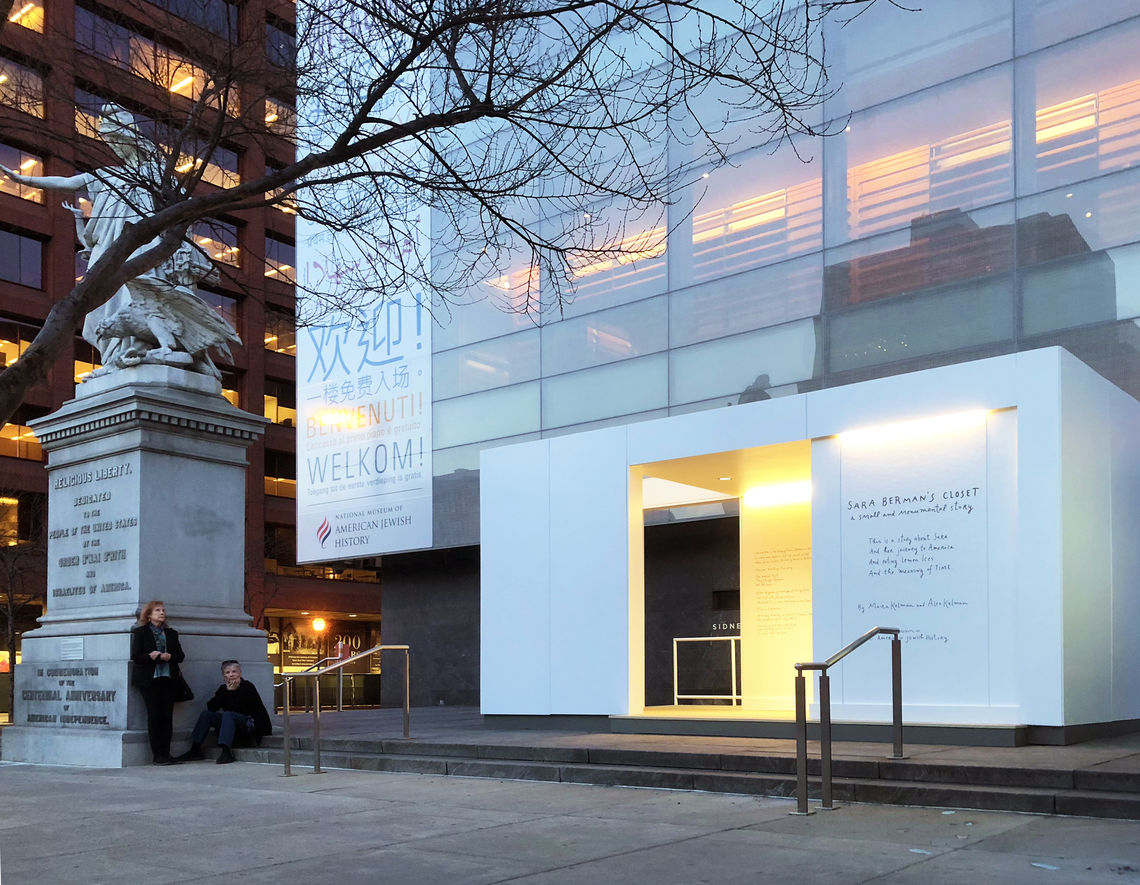 WRT Principal Richard King noted, "We love the simple all-white form of the structure as an exhibit and as a contribution to the city.  It connects the viewer back to Tel Aviv and to Sara's sense of clarity and order. The exhibit is really intended to celebrate the simple elegance and joy of a life well-lived. We hope everyone enjoys the humor, simplicity, and humanity of the entire exhibit, inside and out." 
This exhibition will be on view from April 5 through September 2, 2019.