Spotlight on Jared Edgar McKnight
After a two-year journey that included working part-time at WRT while pursuing a master's degree in landscape architecture from USC, Jared Edgar McKnight, Assoc. AIA, Assoc. ASLA, returns to WRT ready to apply his passion and knowledge to tackling issues of social and environmental justice.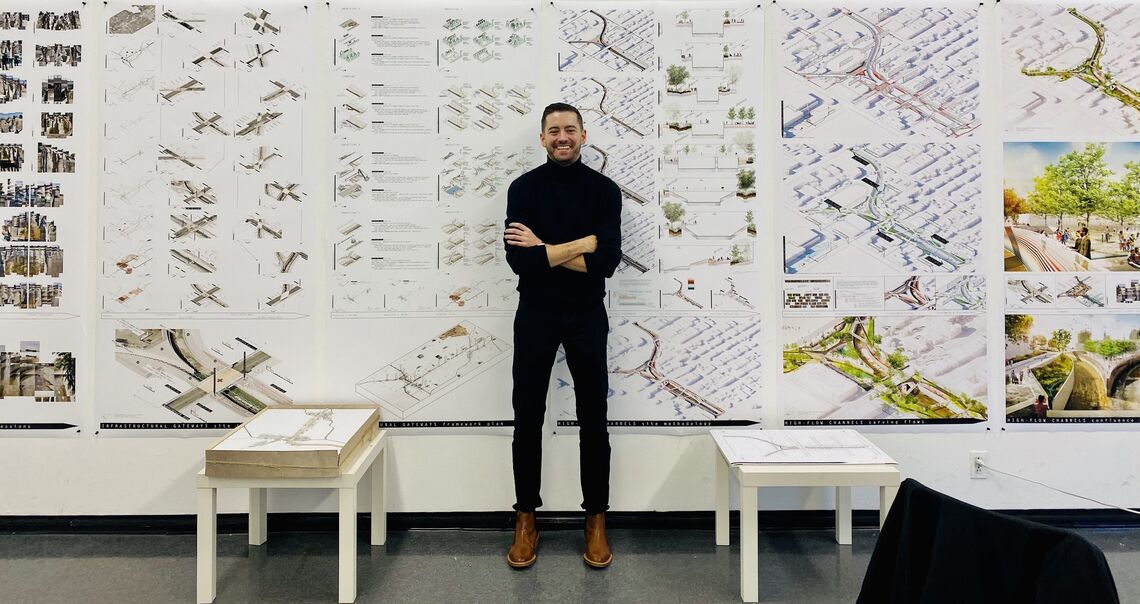 In WRT's Philadelphia office, Jared's experience working on projects often transcended the boundaries between architecture, landscape architecture, and urban design. Along the way, he became inspired to further explore interdisciplinary practice, expanding his understanding of landscape systems and how they can create better social and environmental conditions for communities. In 2019, Jared transitioned from full-time to part-time at WRT, and moved across the country to pursue a master's degree of landscape architecture and urbanism at USC in Los Angeles. His accomplishments at school have been significant, attesting to his commitment to the journey. As Jared returns to WRT full-time, we wanted to catch up with him to learn more about his experience. 

How did your experience at WRT lead you to pursue your further studies in landscape architecture and urbanism? 
My journey with WRT began about nine years ago, fresh out of my B.Arch and M.Arch degrees at the Pennsylvania State University and University of Pennsylvania respectively.
I was drawn to WRT for its interdisciplinary culture, and as my interests evolved I narrowed my focus to open space, specifically cultural, urban and civic environments. As the typologies of work matured, I was encouraged by the passion I had for these landscape systems. I saw landscape architecture as an opportunity to authentically engage with the lived experiences of communities and their ecosystems and I became increasingly interested in the potential to advocate for social and environmental justice through furthering my studies.

Stepping away from the very scripted path I had laid out for myself from an early age was an extremely difficult decision for me, but I saw this as a natural progression of my personal development journey.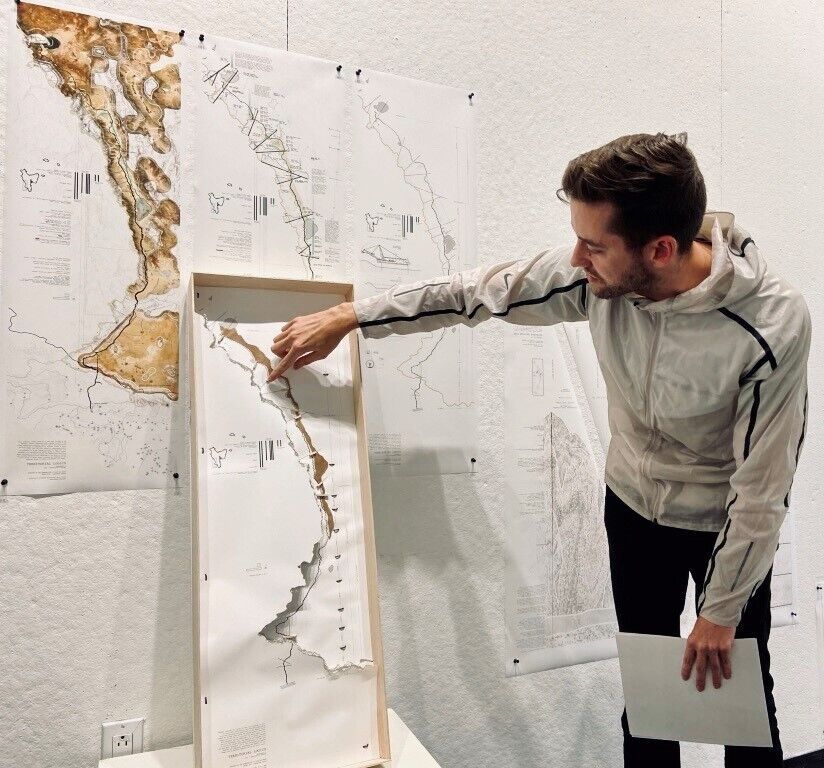 What was the main focus of your design and research at USC? 
I arrived at USC eager to understand Los Angeles' incredibly diverse environmental challenges and complex social injustices. The landscape served as an amazing testing ground for me to investigate the social and ecological threats imposed by anthropogenic forces.

I focused my design/research work on justice and resiliency. I worked as a research assistant, and supported my Program Director in developing the Landscape Justice Initiative, where I now serve as Assistant Director. We founded this initiative to create a platform for USC landscape architecture students, faculty, and alumni to engage in areas of environmental, spatial and climate justice.

While at USC I also became involved in the ASLA, serving as President of USC's Student Chapter, and sitting on the ASLA National Student Advisory Committee, as well as the ASLA National Emerging Professionals Committee. 
 
Tell us more about your studies on equity and inclusion and how has it impacted your perspective on future work. 
I have always been captivated by landscape architecture's potential as a system to support environmental and social resilience. My focus on equity and inclusion was very much a response to my interests in policy and design interventions that challenge the physical structures that isolate, exclude, and oppress communities and ecosystems.
These interests are extensions of my own personal development and understandings of space, questions of how we understand and register space not only as a product derived from design, but also by the influence of those who inhabit it.
My ongoing academic research considers how we can learn from the lived experiences of the unhoused and LGBTQIA+ communities, as well as the often oppressive and criminalizing governance structures that dictate social behaviors within the spaces we design. This exposure to the enormous issues surrounding the rights of the unhoused has instilled in me an appreciation for the role that landscape architecture must play in restoring the dignity and rights of marginalized individuals into our discourse on societal benefits. Now, my highest motivation is to instigate inclusive change for the burgeoning numbers of individuals who are vulnerable, and feel marginalized, in our landscapes, through both my personal research and my professional work with WRT.
How have your recent accomplishments set you up for your next chapter? What are you most excited about in terms of your return to WRT?
One of the most exciting things for me about my next chapter is that I plan to continue the meaningful research that I started in school through some amazing scholarships and opportunities I received in my final semester at USC, and bring those ideas, particularly around the exploration of existing structures and policies that influence our urban realm, to my professional work, truly practicing in an interdisciplinary way across landscape architecture, urban design, and architecture.
I was extremely humbled to be recognized with some honors and funding opportunities that will allow me to continue my research and work I have started in Los Angeles, and I will certainly be bringing these ideas and perspectives to my professional work with WRT.
Part of my next chapter includes continuing to work for WRT remotely from Los Angeles, with periodic visits to WRT's San Francisco and Philadelphia offices, expanding my opportunities to learn from, and collaborate with, the talented individuals across WRT's offices. The experiences and knowledge I have gained over the last two years have reinvigorated my passions for design, narrowed my focus with an intimate attention on design's role in issues of social justice, and will continue to shape the trajectory of the future work I will pursue with WRT, so… stay tuned!