SteelStacks Arts and Cultural Campus Named Finalist For 2017 Rudy Bruner Award for Urban Excellence
SteelStacks Arts and Cultural Campus, which includes WRT's 21st Century Park, Levitt Pavillion, and Hoover Mason Trestle, has been named one of five finalists for the Rudy Bruner Award for Urban Excellence (RBA) Gold and Silver medal prizes.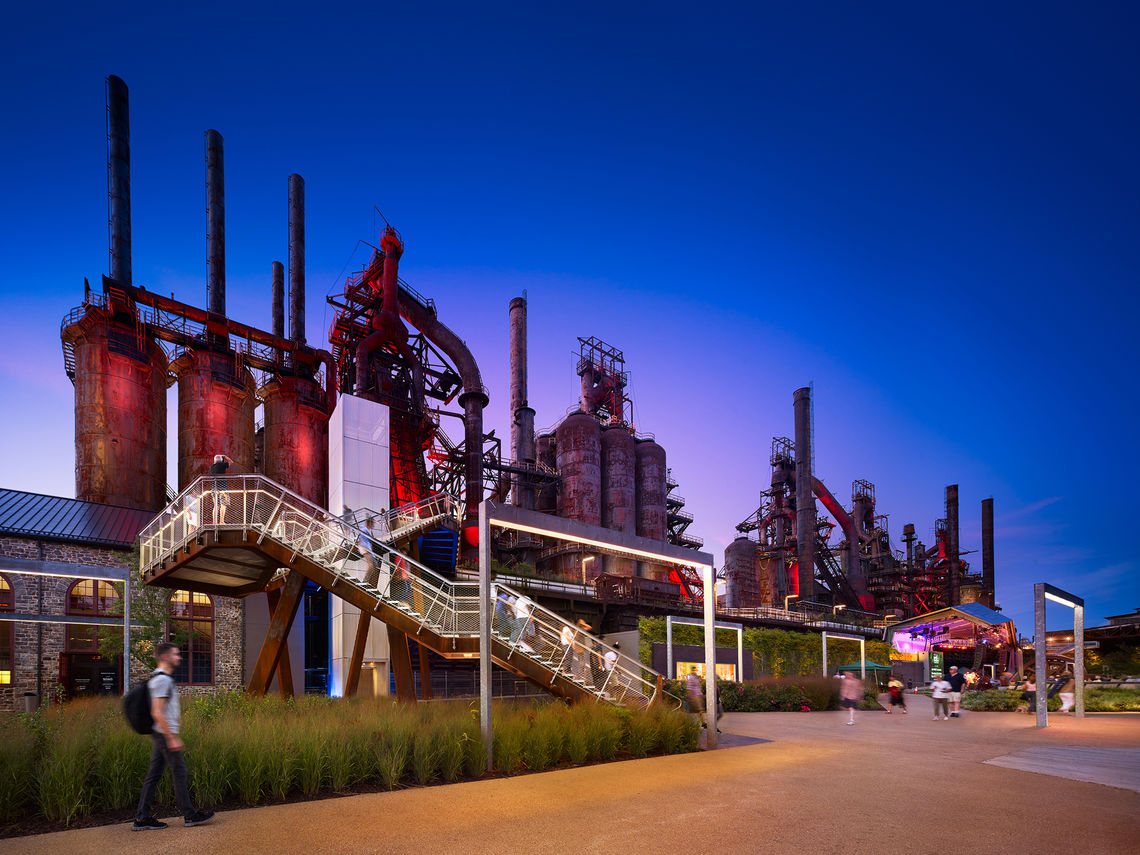 The other four finalists include Bruce C. Bolling Municipal Building; Chicago Riverwalk Phases 2 and 3; Iberville Offsite Rehabs I & II; La Kretz Innovation Campus + Arts District Park. The Gold medalist will receive $50,000 and four Silver Medalists will each receive $10,000 to enhance their projects.
Celebrating its 30th anniversary, RBA is a biennial design award recognizing transformative places that contribute to the economic, environmental, and social vitality of American cities. Since its conception, the award has honored over seventy projects in more than twenty states.
The SteelStacks submission, led by Tony Hanna, Executive Director of the Redevelopment Authority of the City of Bethlehem, was one of many reviewed by a nationwide committee of urban experts. The final winner will be chosen through an in-depth evaluation process involving input from the award application, site visits, interviews with project participants and community members, and committee discussions.
"Our goal in contributing to the revitalization of the former Bethlehem Steel property was to reinvent and repurpose the industrial site into a functional space that serves the local community, and embraces the history and integrity of the place," said Keiko Tsuruta Cramer, Principal and Landscape Architect at WRT. "Having the SteelStacks named as a finalist for the Rudy Bruner Award for Urban Excellence is such an honor for the entire team and community that has contributed to the continued success of the project."
RBA staff will begin site visits to each finalist project in preparation for the committee's selection of the medal winners in June.