SteelStacks Arts and Cultural Campus Wins 2017 Rudy Bruner Award
The SteelStacks Arts and Cultural Campus in Bethlehem, PA has received the 2017 Rudy Bruner Award for Urban Excellence Gold Medal!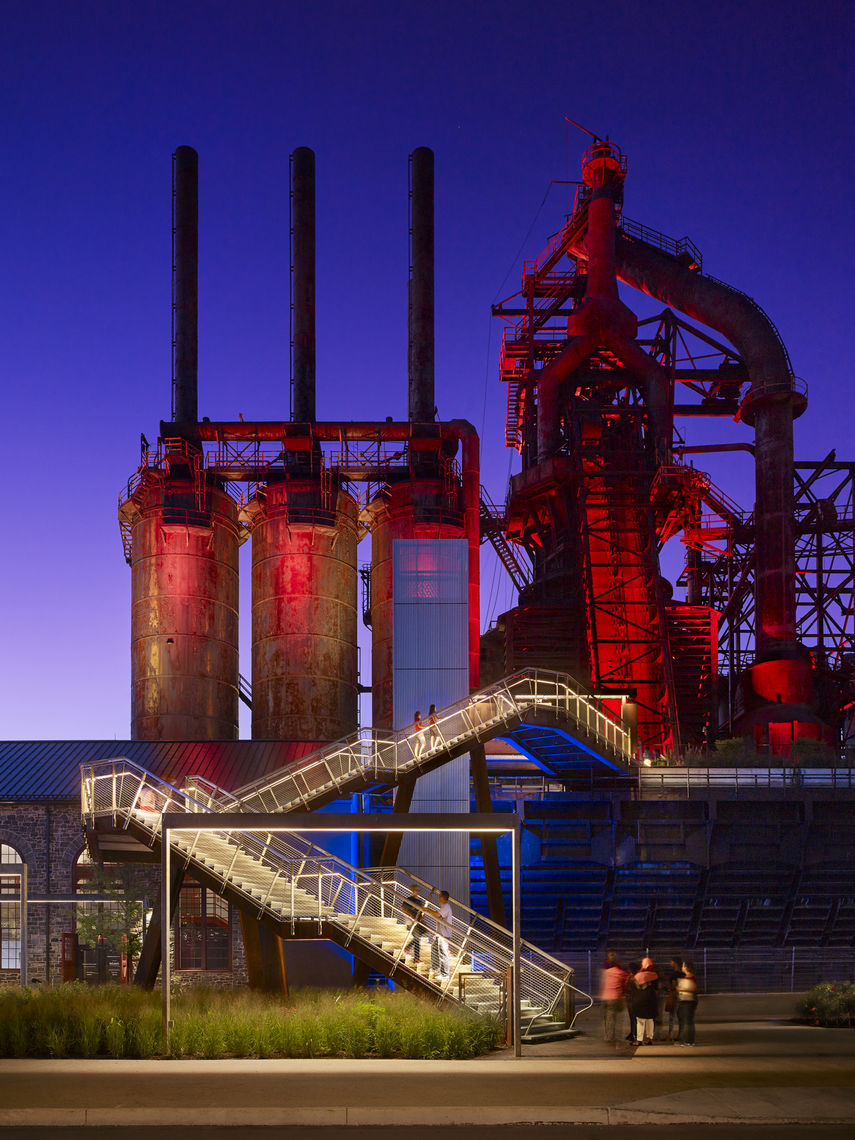 The award includes a $50,000 prize that the Bethlehem Redevelopment Authority says will be put into a "future endowment fund dedicated to maintaining the $93.5 million campus at the foot of the former Bethlehem Steel blast furnaces."
Developed through a private-public partnership led by the City of Bethlehem and its Redevelopment Authority, the project transformed the abandoned Bethlehem Steel plant into a mixed-use cultural and entertainment district. WRT designed the project which was completed in 2015.
The vision behind the SteelStacks was to re-forge a cultural link between historic downtown Bethlehem, the Lehigh River, Lehigh University, and the manufacturing heritage of the Lehigh Valley, with a public plaza, outdoor amphitheater, Bethlehem Visitor Center, ArtsQuest Center, PBS39 broadcasting center, and the Hoover-Mason Trestle Elevated Park. An estimated 1.5 million visitors are hosted annually for a variety of events on the former brownfield site.
The Rudy Bruner Award is a biennial design award recognizing transformative places that contribute to the economic, environmental, and social vitality of American cities. Celebrating its 30th anniversary, the Rudy Bruner Award has honored over seventy projects in more than twenty states. To learn more please visit: http://www.rudybruneraward.org/